If you're a tourist, visitor, immigrant or international student wanting to drive in the U.S, there are a few rules and regulations you'll need to know before getting behind the wheel. Depending on the amount of time you're planning on being in the U.S., you'll also either need a special permit or a U.S. license.
Learn the steps you need to take to make sure you safely and legally comply with the requirements.
How to Stay Compliant as a Short-Term International Driver in the U.S.
If you're a tourist in the U.S and you plan on driving, you'll be required to have an International Driver's Permit (IDP), as well as a valid license from your own country. You may need to contact the Department of Motor Vehicles (DMV) of the state you'll be driving in to find out if there are any additional requirements. You'll also want to make sure you're covered with car insurance as an international driver in case anything goes wrong while you're on the road.
What is an International Driver's Permit?
An IDP translates the government-issued driver's license you have from your home country into ten languages.
It features your photo, name and relevant driver information. But it's not a substitute for an actual driver's license. It also can't be used in place of a suspended or revoked license, so you'll want to make sure your driver's license is valid and up-to-date when applying for an IDP.
Steps to Obtain an IDP
An IDP must be obtained from the same country that issued your driver's license. The U.S doesn't issue IDPs to short-term visitors — you'll need to get this done before your visit. The IDP is valid for up to one year, provided your driver's license is also valid for that time.
The process to get an IDP is relatively easy if you follow these steps:
1
Contact your country's motor vehicle department
Call the department in your home country. Find out if there are any particular requirements needed to begin the application process.
3
Take passport pictures
You will need to provide two original passport photos. Make sure your photos are the correct size and quality.
4
Check your driver's license
Your current driver's license needs to be valid before you can obtain an IDP.
5
Pay a permit fee
Permit fees are usually around the equivalent of $20.
6
Get your IDP
An IDP can often be obtained through the mail or in person, depending on where you are.
Potential Scams With International Driver's Licenses
---
There are many international driver's license scams, so be cautious. There is no such thing as an International Driver's License, so be aware of anyone offering this. If a company or individual is selling an international permit for prices ranging from $60 to $400, they are also likely to be fake.
Be on the lookout for advertisements, often in foreign-language newspapers, falsely claiming to offer documents that authorize people to drive legally in the U.S.
If you are an international driver caught using a fake IDP, you can face legal problems or travel delays. If you're a U.S. resident caught using an IDP instead of a state-issued driver's license, you could be charged with driving without a license — or driving with a suspended or revoked license. You must be able to prove your identity with a valid driver's license, a state-issued identification card, valid immigration documents or a passport, or a police officer can assume that you're trying to withhold your identity and arrest you.
If you feel you are involved in a scam, report it to the Federal Trade Commission (FTC).
Staying in the U.S.
The requirements for driving in the U.S. vary depending on whether you are a short-term visitor or resident.
Foreigners are allowed to drive from 3 to 6 months with a foreign driving license beginning on the date they entered the U.S. After this, a foreign license won't work. To continue driving, you must obtain an IDP. But the U.S. doesn't issue IDPs to short-term visitors — you can only get this from your home country.
Plan ahead. Or if you're in the U.S for longer than six months, try to get a U.S driver's license.
Steps on How to Get a Driver's License
Most foreigners who relocate to the U.S. will need to go through the full application process to get a U.S. driver's license, just like any first-time driver. The details required for the process will differ from state to state, but you'll most likely have to follow these steps:
1
Gather the necessary documents
Make sure you have all the right documents you'll need. These will likely include:
A form of ID that has your name, picture and date of birth on it (like your passport)
Your Social Security Number or proof that you cannot obtain one
Proof of lawful presence in the U.S. (such as a visa, permanent resident card or citizenship certification)
Proof of state residence (through a different state ID, utility bill or bank statement)
Your international driver's license
A passport photo
2
Fill out an application form
The legal age for driving varies throughout the country, so you will need to make sure that you are eligible to apply for a license. Consult the application requirements of your local DMV before you arrive.
3
Pay the fee
Your fee will depend on the state where you reside. Some states will charge you for the application. Others will charge you for receiving the license itself.
4
Take a driving test
You'll need to pass both a written and a practical test to be able to drive. Written tests include questions about the traffic rules and regulations of your state. A practice exam will also test your knowledge of a vehicle and its controls, which you can prepare for this exam with a driver's education course.
5
Examine your vision
While you don't have to pass a medical exam to get a driver's license, you do need to get your vision tested before you are certified to drive. You can usually take a vision test at your local DMV office or ask a medical professional to examine you.
When you have completed the above-mentioned steps, you will be issued a temporary license that will be valid for 30 to 90 days, depending on your state. Your permanent license will be sent to your mailing address. In most states, driver's licenses are valid for eight years, but that can vary.
Driving With a Foreign License: Reciprocity Agreement
Some states have reciprocity agreements with certain countries that allow visitors to simply exchange their original foreign license for a U.S. license without the need to take a driving test. These countries include Canada, France, Germany, South Korea, Taiwan and Japan.
But reciprocity agreements are state-specific, so bear in mind that eligibility for the exchange may depend on the state you are in. You may still need to pay the appropriate fees and get your vision checked to get your U.S. license equivalent.
If you don't see your country on the list, it's worth finding out whether there have been any new agreements that might be relevant to you.
Understanding State Driving Laws and Regulations
Each state has its own set of driving laws and regulations, as well as license requirements. Each state also has its own car insurance premiums, so you'll want to familiarize yourself with them as soon as you can. There are often differences related to speed limits and traffic punishments, depending on where you are in the country. But there are several key regulations that apply across the U.S., including being medically fit to drive and being of legal age.
Use the interactive map below to help you understand the duration you can drive with an international driver's license in each state and which states have a foreign reciprocity agreement.
Hover with your mouse on desktop or hold your finger over your state on mobile to learn more.
Click or tap to visit your state's motor vehicle department.
Common Questions Asked by Foreign Visitors
There are many questions foreign drivers have when it comes to being behind the wheel on U.S. roads. While many answers may be state-specific, there are a few general rules to follow.
The Importance of Car Insurance
Car insurance is an important aspect to consider for Americans and visitors alike. Whether you're living in the U.S. as a citizen, permanent resident or temporary visa holder, you need to have car insurance to drive on U.S. roads. It's best to check with your state's department of motor vehicles for detailed requirements before you begin to shop around for the best car insurance prices.
Tips for Driving in the U.S. Safely
There are some major differences between driving in the U.S. and driving in other countries. For starters, knowing what to do if you are involved in a crash or collision can make the experience less frightening and decrease the chance of unnecessary complications, says Ryan Pietzsch, from the National Safety Council. His other suggestions are:
1
Know the traffic laws
Prior to arriving, be sure to visit the motor vehicle department website for the state(s) you plan to drive in. All states have an electronic version of their Driver's Manual online.
2
Stay right
Unlike drivers in many other countries, Americans drive on the right side of the road. Stay cognizant of where you are.
3
Be aware of age requirements
The minimum age to independently drive a car is 16. The minimum age to rent a car is 21. Regardless of your age, never drink and drive.
4
Use seat belts
Seat belts must be worn by the driver and all passengers. Additionally, children under 13 must sit in the back seat and use an appropriate child safety seat or booster seat.
5
Avoid distractions
Driving while using handheld devices such as cell phones is illegal in most states and takes thousands of lives each year. Put phones away and #JustDrive.
What to Do if You Get a Ticket or Are Involved in an Accident?
If you get pulled over, the most important thing to do is comply with the officer's requests, says Pietzsch. "If you are stopped by law enforcement, acknowledge the officer's presence by turning on your right turn signal. Activating your signal lets the officer know that you recognize their presence. Then, proceed to moving your vehicle to the right side or shoulder of the road. If there is no shoulder or it is too narrow to pull over, you should find the next safest location and pull over," he says.
Then, follow these additional steps:
1
Place your hands in clear view
Do not reach for anything in the vehicle unless instructed by the officer.
2
Keep important documents handy
Drivers are required to have a valid driver's license, registration and insurance to operate a vehicle. Keep these documents in an easily accessible place, such as the glove box.
3
Follow the officer's instructions
Police officers are trained to follow protocol. Avoid escalating a situation by listening to an officer's directions.
4
Call 911 if you're involved in an accident
The driver of a motor vehicle involved in a crash or collision must "stop immediately, or as close as possible, to the scene of the incident without obstructing traffic more than necessary. However, the driver should not move the motor vehicle if the incident involves the transportation of hazardous materials or results in injury, death or entrapment," says Pietzsch.
If you are involved in an accident, remain at the scene, and give your name, address, driver's license and registration number to law enforcement.
Expert Advice on Driving in the U.S. as a Visitor
MoneyGeek spoke with industry leaders and academics to understand the intricacies of driving in the U.S. as a visitor. Here are their insights:
What are the main issues foreign drivers experience when driving in the U.S.?

How can a foreign driver ensure they are complying with laws while on the road?
Robert Sinclair Jr.
Senior Manager Public Affairs, American Automobile Association
Ryan Pietzsch
Subject Matter Expert, Driver Safety Education and Training
Resources for International Drivers in the U.S.
Driving in a new country can be a daunting experience. A number of resources can help drivers familiarize themselves with the best practices for driving in the U.S.
USA.gov: This government website has resources for foreign drivers in the U.S., as well as additional information you may need about other aspects of moving to the country.
The National Safety Council: The National Safety Council is a non-profit which teaches about road safety. It focuses on eliminating the leading causes of preventable injuries and deaths.
The American Automobile Association: AAA or Triple-A, as it's commonly known, offers tips and advice for those driving in the U.S. Members of the association can also receive roadside assistance.
About Nadia Neophytou
---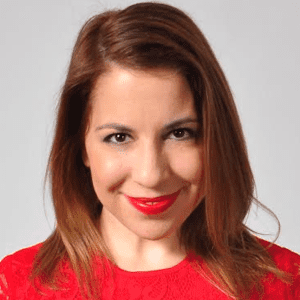 ---