There are various factors to consider when purchasing a car, including the type of car, cost and where to shop. For many, buying from a private seller is the right option and helps get an affordable vehicle quickly. However, there can be risks.
It's important to weigh the pros and cons to ensure this is your best choice. Knowing the steps you need to take before, during and after the transaction can also help you find the best car for your needs and minimize the risks.
Loading...
---
Advantages and Disadvantages of Buying a Car From a Private Seller
You can purchase a car from a car dealership or a private seller. Choosing the latter means transacting with an individual. This is ideal for those looking for more affordable used vehicles. Since you're talking directly to the seller, negotiating may be easier.
However, dealing with a private seller also comes with disadvantages. There may be no dealer warranties and protections. You may also encounter dishonest sellers.
Weighing the potential benefits and drawbacks can help you determine whether buying a car from a private seller suits you and avoid making costly mistakes.
Learn the Key Advantages
There are many ways purchasing a car from a private seller can be beneficial, including the following:
A private seller doesn't have as many extra fees, unlike car dealerships who may invest more in on-site maintenance and cleaning.

Private parties don't typically sell cars daily, so they may not be as skilled as dealerships in negotiation.

Faster and more straightforward transaction

A private seller may need to close the deal quickly, depending on their situation. Once you both agree on a price, you can quickly move on to the next step and complete the title transfer.

Buying from a private seller gives you more options as you can easily shop around and compare thousands of listings. You also have a bigger chance of getting a more well-maintained car.
Learn the Key Disadvantages
Despite the advantages, there are also disadvantages you should be wary of. Below are some of them.
With private sales, you likely won't get warranties. If you find a relatively new car, you may check if it still has existing warranties.

Buying from a car dealership means the lemon law protects you. The specifics of the regulation may vary per state, but it typically requires manufacturers to provide a refund or replacement should the new vehicle have a substantial defect that can't be fixed. This may not apply to used cars, including those bought from private sellers.

Vehicle registration and documentation

You may need to work on the title transfer and car registration yourself.

Choosing to purchase from a private seller means you must risk dealing with someone you don't know. While this might also be true if you purchase from a dealership, with private sellers it can be more difficult to check their reputation and credibility.
What to Do Before Making a Purchase From a Private Seller
Overall, the process of purchasing a used car is not that different from buying a new model. You start by researching other vehicles and comparing prices. However, you may need to be more careful to avoid financial loss. Take note of important considerations, list relevant questions to ask the seller and be wary of common scams.
Essential Considerations Before Buying From a Private Seller
The right car for you is the one that best suits your needs and finances. Before buying a car, evaluate the situation first. Determine your financial preparedness. Know the risks and ensure the seller is the car's legal owner.
Private sellers don't offer financing options. That means you may need to pay upfront. You may have to apply for a loan if you don't have enough cash. Some financial institutions may offer auto loans for private sales. You may also consider a personal loan if you can't find any.

Private sellers are subject to less oversight. Therefore, you're responsible for checking for red flags. Make sure the seller is the legal owner of the car. Ask for the title to see if they're listed as the owner.

Private sellers don't need to return your money once the transaction is complete. You can't change your mind and cancel the deal.
Questions to Ask a Private Seller Before Buying a Car
Finding the right private seller is also crucial. You have to make sure you're dealing with a trustworthy individual. Although this may be challenging, you can start by asking them specific questions about the car.
Why are you selling the car?
Are you the original owner?
Who was the previous owner?
Has the car been involved in any accidents?
Would it be possible to see the service records for the car?
Where did you get the car serviced or maintained?
Who has been driving the car?
What has the car been used for?
What parts are not original anymore?
Have the airbags ever been activated or deployed?
Staying Safe From Used Car Scams
Some dishonest individuals may target car buyers. When searching for the right car and seller, you must watch out for scams.
1
Title washing
Some cars may be sold for salvage value. In such a case, the title must reflect this. Title washing occurs when the seller falsifies and alters the title to remove the salvage notation. Sellers may also do this by registering the car title in a new state. Make sure you conduct a vehicle identification check (VIN) to know the real history of the car.
2
Fake escrow
This scam happens when a seller tells the buyer to send a deposit to a third-party escrow account. Typically, the seller advertises a below-market price to entice buyers. They'll then ask the buyer to send payment to the account to reserve the car or buy it for delivery. Once the payment transfer is done, they'll take the money. You'll either get a broken car or no car at all.
3
Curbstoning
Curbstoning happens when an unlicensed dealer tries to sell a car for more than it's worth. The curbstoner might pose as a legitimate private seller or dealership and use common advertising methods. They may alter a vehicle to hide critical problems, which can put a buyer in danger.
4
Guaranteed payment
A seller may ask you to pay via a payment platform to get a used car guarantee from a third-party service provider. In reality, this guarantee isn't authentic.
5
Odometer tampering
The seller may tamper with the odometer to lower the mileage. Tampering is often easier in older used cars.
6
Identity theft
You may need to disclose personal information when purchasing a car. However, some sellers may demand you disclose too much private information before you see the car. This is a red flag as it may indicate an attempt to steal your information. For example, if you're dealing with a private seller, there's no need to share your social security number.
Essential Steps for Buying a Car From a Private Seller
If you're 100% sure that buying a car from a private seller is the right option for you, your next step is to decide what type of car to purchase and where to get it. To avoid costly mistakes, it's a good idea to conduct research first. Compare your options well. Review all relevant documents and make sure the vehicle is in good condition.
Do Your Research
There are two things you need to determine. First, identify what car makes and models you would want to buy. Second, figure out how much you can afford.
Some people may start their search by listing several makes and models. They then shop around for vehicles available in their area. Others who are more flexible on the vehicle start with a budget in mind.
CHECK SAFETY RATINGS
If you haven't decided on the type of vehicle, you can begin your search by comparing several units. Consider customer reviews and safety ratings. You can use the safety ratings search tool of the National Highway Traffic Safety Administration.
Contact the Seller
Once you've decided on a listing, your next step is to contact the seller. Communicating with the seller will help you clarify details. Emails are easier to track and create documentation should you purchase. So unless the seller requests a phone call, reach out to them by email.
REVIEW RELEVANT DOCUMENTS
You would want to see the car's condition. Ask for a few shots from every angle, including the interior.
Get the VIN as well. You'll need this to obtain the full history report of the car.
Don't forget to check the car title to see if the seller is the vehicle's legal owner.
Examine the Car
Set a time and place to examine the car. Check all sides. Look for scratches and dents. If possible, bring a mechanic with you for a more thorough inspection.
GO FOR A TEST DRIVE
First, stay in the driver's seat while it's in park and idling. This will allow you to see if any of the major systems, such as air conditioning, windows, gauges and mirror adjustments, aren't functioning correctly. Second, take the car for a spin. Drive around to see if the car is right for you or if there are broken parts.
Negotiate the Price
If the test drive goes well, you can proceed with the negotiation. Clarify the price with the seller. You can try to bargain for a lower price.
REVIEW MARKET VALUE
Conduct a quick search of average transaction prices for a similar car in your area. Compare these with the seller's asking price. This will help you see if you're getting a good deal.
Complete the Purchase
If you both agree with the purchase price, you can take the final steps. Finalize the transaction, which is best done in person.
If you're paying in cash, meet up in or near the place where you're getting the funds. This way, you avoid carrying large amounts of money in your pocket.
MAKE SURE ALL PAPERWORK IS COMPLETE
Once you finalize the deal, you're assuming vehicle ownership. Ensure you have all the necessary paperwork, including the bill of sale, car title and emissions documents (if required).
What to Do After Buying a Car From a Private Seller
Closing the deal doesn't mean the end of the process. As a car owner, you have other responsibilities.
Once you have the car, you must have the right auto insurance coverage. You should also transfer the title and register the vehicle.
1
Purchase auto insurance
If you already have auto insurance, contact your carrier. Discuss with your agent the process of adding a newly purchased vehicle to an existing policy. You may also find these details on your insurer's website.
If you don't have car insurance yet, you must purchase a policy that meets the minimum coverage requirements in your state.
2
Check and match details
There are documents you need to complete when purchasing a car from a private party, including the car title and bill of sale. The title must reflect a change in ownership. That means you should be named the new owner. The bill of sale, on the other hand, should include your and the seller's signatures. Depending on the state, you may also need an odometer disclosure statement.
3
Register the car
Don't forget to register the car in your name. The process varies per state, so contacting your local Department of Motor Vehicles (DMV) would be best.
CONSIDER A TEMPORARY TAG
The car's license plate will likely stay with the seller, and your car will not have a license plate. Generally, you can't drive around without one. However, getting your permanent license plate may take a few days. To avoid issues, consider getting a temporary tag from your local DMV.
Additional Resources
Finding the right resources can help you minimize the risks and maximize the benefits of buying a car from a private seller. MoneyGeek created a list of helpful guides and tools to help you find the best car for your needs.
About Nathan Paulus
---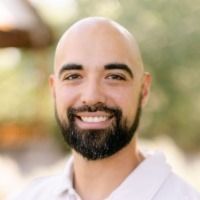 ---