What Is a Foreign Transaction Fee?
A foreign transaction fee is a surcharge your credit card issuer applies in two situations. First, when you purchase items outside the U.S., such as shopping or dining out while traveling. Second, you may pay a foreign transaction fee when making online purchases from a non-U.S. retailer that uses a different currency.
The rate varies depending on your bank, but it typically averages 3%. It may not seem significant for a single purchase, but it can quickly impact your wallet if you're not careful. Understanding how it works, card options and if you can avoid it can help you make smarter financial choices.
Loading...
Understanding Foreign Transaction Fees
You may think a 1%–3% surcharge on a foreign purchase isn't that much. However, you'd be surprised at how quickly it adds up. Understanding your options regarding foreign transaction fees may help you make better financial decisions.
Exploring various aspects of foreign transaction fees can help you understand how it impacts your finances. These include the variations from one credit card issuer to another, computation and how it could be avoided.
Foreign Transaction Fees From Major Issuers and Networks
Foreign transaction fee computation has two parts. The first is a network fee, which your credit card network charges, such as Mastercard, Visa, Discover and American Express.
The other segment is an issuer fee. The financial institution that releases your credit card and sets its limit charges it. Incidentally, American Express and Discover are also issuers.
Both of these are computed based on the amount your purchase after it's converted to U.S. dollars.
| Credit Card Issuer | Average Range of Foreign Transaction Fees |
| --- | --- |
| | |
| | |
| | |
| | |
| | |
| | |
| | |
| | |
| | |
| | $1 or 3%, whichever is greater |
How Are Foreign Transaction Fees Calculated?
It's best to understand how credit card issuers calculate foreign transaction fees. We've identified the two components from the previous section: the credit card issuer and network fees. Adding those two gives you your foreign transaction fee.
For example, your network charges 1%, while your issuer charges 2%. By adding the two together, you'll pay a 3% surcharge, or foreign transaction fee, for each purchase made outside the U.S. or with a non-U.S. retailer.
Transaction Fees Applied
A foreign transaction fee doesn't apply to all your purchases. Still, you'll notice it in specific transactions. MoneyGeek's guide identifies some of these scenarios and how the fee may affect your finances.
Example: Using a Credit Card While Traveling Abroad
You're traveling to Europe for two weeks. You've purchased your tickets and booked your accommodations using your credit card. Let's say you spent $2,000. Those charges will appear on your credit card statement reflecting the exact amount you paid.
Now, fast forward to your vacation. You use the same credit card, which applies a 2.5% foreign transaction fee, for dining out, going on tours and purchasing souvenirs. Each purchase you make is converted to U.S. dollars, plus the 2.5% fee. When reviewing your statement, you'll see a slightly higher amount than the actual cost of your items. So, during your trip, say you spend $1,000 (after it's converted into U.S. dollars). Because your foreign transaction fee is 2.5%, you'll pay an additional $25.
Example: Using a Credit Card To Buy Goods From Abroad
You may also run into a foreign transaction fee even if you're making your purchase from the U.S. You typically encounter it when shopping online. It is a crucial piece of information because around 263 million people buy items through an online platform.
You find a state-of-the-art laptop from a retailer in Singapore for $1,500 and purchase it through its online store using a credit card with a 2% foreign transaction fee. The amount on your statement is going to be slightly higher than the retail price. That's because you're also paying a foreign transaction fee on top of it. So, after you spend that $1,500, you would pay an extra $30 in foreign transaction fees.
NEVER BE AFRAID TO ASK!
Remember to read the fine print before signing up for a credit card. If you can't find details about foreign transaction fees, ask the bank before finalizing your account.
Avoiding Foreign Transaction Fees
A foreign transaction fee may seem like a small amount to pay on purchases when traveling, but they add up throughout your trip. There are various strategies to avoid these extra costs, such as being selective about which card you use.
Credit cards have different features. Some offer cash back or have no annual fee. There are cards that have no foreign transaction fee, which may be a good option for frequent travelers. This credit card option allows you to make all the foreign purchases you want and only pay for the items' retail prices.
Example: Recently Returned Travelers Receive Their Credit Card Bill
Meet Bill and Mary, a couple who travels to different countries every year. They've always used the same credit card for all their purchases outside the U.S. This credit card has a foreign transaction fee of 3%.
Last year on their trip to Paris, they spent $2,500 on food, gifts, entertainment and private tour tickets to the Louvre and the Eiffel Tower. When their credit card statement arrived, they were not surprised by the amount they saw because they have regularly paid the additional fees. With their $2,500 spend in Paris, they saw an additional $75. In total, they spent $2,575.
For this year's trip to New Zealand, they decided to use a different credit card — this one doesn't apply a transaction fee for foreign purchases. They continued to spend their usual $2,500. When they received their credit card bill, they were surprised by the difference in the amount due. They didn't have to pay as much because their card didn't have a foreign transaction fee. Instead, they paid just the $2,500 they spent on their trip.
SAVE 3–5% IN FOREIGN TRANSACTION FEES WITH THE RIGHT CARD
Using a no foreign transaction fee credit card can help you save money when making out-of-country purchases. Comparing credit cards can help you find the best option for your needs.
Foreign Transaction Fees FAQs
Not all cardholders know how foreign transaction fees affect their purchases. You can learn more through commonly asked questions to help you determine what options are best for your circumstances.
Experts Insights on Foreign Transaction Fees
MoneyGeek reached out to industry leaders and financial experts to provide more information about foreign transaction fees. Their experiences and insights are shared to help deepen your understanding of these fees.
Why is it important to know whether or not your credit card charges are foreign transaction fees or not?

Are there cardholder profiles who should be wary about possible foreign transaction fees on their credit cards? Why?

How does understanding what a foreign transaction fee is and how it works help you manage your finances better?
Matthew Carter
Attorney at Inc and Go
Andrew Bryant
Financial Expert and Founder and Managing editor of Credit Weld
Mark Chen
Founder of Investing Long Term
Related Content
The more you know about credit cards, fees, and terms, the better you will be at finding the best options for your needs. Learn more about these topics in the resources listed below.
About Nathan Paulus
---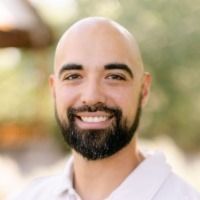 ---