What Is a Cash Advance?
A cash advance is a short-term loan offered by lenders, such as a bank or your credit card issuer. Unlike typical personal loans, you don't need to undergo a rigorous application process because the money doesn't come from the bank. Instead, you'll borrow it against an existing credit line.
A cash advance is something to consider if you're short on funds and looking for options. However, watch out for the interest rates when getting a cash advance. They are usually high and can make repayment more difficult in the long run.
How Do Cash Advances Work?
Sometimes, you'll find yourself needing funds fast. In these circumstances, you would usually consider getting a cash advance. It's a quick way for credit card holders to cover unexpected costs.
Since you're borrowing against your line of credit, you don't need to complete another application. The amount you can borrow varies between issuers, but it usually ranges from 20% to 30% of your credit line. At most, 50%.
As with any loan, you must pay interest for a cash advance, which is usually higher than your rate for credit card purchases. You may also have to pay a transaction fee.
Knowing how a cash advance is different from a typical loan is crucial. When you borrow from a bank, you usually have the option to choose or negotiate your repayment terms.
A cash advance works differently. For example, the APR for regular purchases using Chase's Sapphire Preferred is between 18.24% to 25.24%, depending on your credit score. However, the rate for cash advances is 27.24%, no matter how creditworthy you are.
Besides the interest rate, you'll also be working with a shorter repayment period and possible transaction fees.
Components of a Cash Advance
Most credit cards offer a cash advance option, making it convenient when you need emergency funds. A cash advance may share similarities with different types of personal loans, but it's crucial to know the elements that set it apart.
Despite the characteristics that make it attractive to consumers, understanding how interest rates, loan terms and fees apply can help clarify the terms of a cash advance. They all affect you when managing your finances.
An interest rate is how much it costs for you to borrow money. Rates vary by issuer, but the average was 15.13% as of May 2022.

Interest for cash advances tends to be higher. For example, a Visa Platinum cardholder's interest rate can fall between 12.49% and 21.49% for purchases, while a cash advance requires a 21.49% interest payment.

You must pay a specific amount each time you make a cash advance — it's often called a terminal or a usage fee. The fee varies depending on the issuer, but it's typically 3% to 5% of the amount you borrowed or $10, whichever is higher.

A loan term refers to your loan's duration — how long you have to repay what you borrowed. Regular loans offer multiple options for repayment terms. It can be as short as six months or as long as five years. You have less time to pay your cash advance. Usually, the terms are only 30 days, give or take.
Do Cash Advances Impact Credit Score?
The short answer is yes. A cash advance might affect your credit score. Although it won't reflect on your credit report, a cash advance may influence some factors that make up your credit score.
First is your credit utilization ratio, which indicates how much of your available credit you've used. When you make a cash advance, the money doesn't come from your account or bank. Instead, it comes from your existing credit line. As a result, borrowing from your credit line will increase your ratio.
Typically, it's best to keep your credit utilization below 30%. Anything above that may cause your credit score to drop.
A credit advance may also affect your payment history, which makes up 35% of your score. Keep in mind that paying back your cash advance can be challenging because of the more expensive interest rates.
Late or missed payments can affect your credit score significantly and lower it.
Where to Get a Cash Advance
Besides understanding how a cash advance works, knowing where to get one is another important consideration. There's more than one way to obtain a cash advance, which is attractive to consumers. It's a convenient option if you need money immediately.
You have the option to secure a cash advance from a bank or an ATM, or you can use convenience checks. Regardless of your preferred channel, it's all from your credit line.
You can visit one of your bank's branches and request a cash advance. When you do this, ensure that you have your credit card.

Automated Teller Machines (ATMs)

Some credit cards have PINs. If yours has one, you can use it to get a cash advance from an ATM, similar to how you would complete a withdrawal. If yours doesn't, you can ask your issuer to provide one. However, it may take several days for a PIN to be issued, therefore delaying your cash advance.

Sometimes, you'll receive convenience checks (or access checks) with your credit card. It can be another way to get a cash advance. You can write one to yourself for the amount you need. You can deposit it in your account or cash it.
Benefits & Drawbacks of Cash Advances
Besides understanding what a cash advance is and how it works, ultimately, you must decide whether it's the right move for you. MoneyGeek compiled its advantages and disadvantages to give you a better idea. Despite the benefits of a cash advance, it also has its drawbacks.
Benefits
Easy to No Requirements: Other types of loans require you to meet many requirements. However, you don't need to have money in your account or undergo a credit check for a cash advance. All you need is to have available credit on your card.
Quick Approval: Although it's a short-term loan, there's no formal application process for a cash advance. You can even complete the transaction through an ATM if your credit card has a PIN.
No Usage Restrictions: Although cardholders usually get cash advances when they need additional funds for emergencies, you can use them on other things. Once you receive your cash advance, you can spend it as you please.
Drawbacks
High APR: Issuers charge more interest for cash advances compared to the rate on regular purchases. It can make repayment more challenging in the long run, even if you only borrowed several hundred dollars.
Cash Advance Fee: Besides the high-interest rate, you also need to consider the fee you pay each time you make a cash advance. If you seldom make cash advances, it may not seem significant. However, if you frequently borrow, it can add up quickly.
ATM Fee: You can get a cash advance in several ways. One of them is by an ATM. Although it's one of the most convenient ways to get your funds, it might not be the most cost-effective. Besides the high-interest rate and cash advance fee, you'll also need to pay a fee for using the ATM.
No Grace Period: Using your credit card for purchases allows you to enjoy a grace period where you don't have to pay interest as long as you pay your balance in full by the due date. Cash advances don't have interest-free grace periods. You'll begin earning interest as soon as you withdraw funds.
No Rewards: You can earn rewards every time you use your credit card for purchases, typically in the form of cash back. When you accumulate enough, you can use it for other items. Unfortunately, when you make a cash advance, you're using your credit line without earning any reward.
No one's saying that you should never take advantage of your credit card's cash advance option. Remember, it does have benefits — especially if you need cash immediately.
However, being aware of the high APRs and additional fees can help you manage your finances better. A cash advance is a quick solution in an emergency, but you might want to reconsider this option if borrowing regularly.
A clear understanding of how cash advances work allows you to gauge whether or not it's the right move for you.
Alternate Sources of Cash Advances
A cash advance through your credit card may be the most common form, but other types of cash advances are available. However, it's best to remember that regardless of which one you use, you will still encounter expensive interest rates and several fees.
Microfinancing Apps
Opening a business — even a modest one — is no small feat. As with any other business venture, you must have the capital to begin. Unfortunately, small business owners often find the loan requirements of a traditional bank challenging to meet.
An alternative funding source is microfinance, which allows you to borrow a small amount — often less than $1,000 — to start. Combine this with present-day technology, and you get microfinancing apps such as Tala, Kiva and Accion.
The objective of microfinance is for borrowers to outgrow these types of loans and eventually qualify for the more traditional ones offered by banks and other lenders.
Payday Loans
Payday loans allow you to borrow funds — usually below $500 — with short terms and high-interest rates. The amount typically depends on your income, so you'll have to present a pay stub when you apply.
Fortunately, there aren't any other requirements. Lenders don't check your capability to repay the loan, which puts them at risk. However, as a result, they charge extremely high-interest rates. Typically, you must repay your loan within 30 days.
Not all states allow payday loans. Eighteen states and the District of Columbia have laws that prohibit them.
Merchant Cash Advance
A Merchant Cash Advance (MCA) is an alternative funding source for small business owners. A lender gives you a lump sum, but it isn't a loan. Instead, they're purchasing future sales.
Although lenders look at your credit score, they're more willing to approve your application, even if it's less than ideal. You'll sign an agreement containing the advance amount, which depends on your business's daily credit card transactions.
As a result, you'll use a percentage of your sales over time to repay the payback amount. That's the advance amount plus a fee, which is called a factor.
LOW FEES FOR CASH ADVANCES, RIGHT HERE!
There are several factors to consider if you want to use your credit card's cash advance feature. MoneyGeek analyzed various cards and determined the best credit cards for cash advances. These typically have more affordable interest rates and fees, possibly making them your best options.
Cash Advance FAQ
There's more to cash advances than what makes them attractive to borrowers. It's advisable to understand how they work. That said, they can be confusing. MoneyGeek answered some commonly asked questions for your research.
Expert Insights on Cash Advances
It's always best to understand how cash advances work in the real world. MoneyGeek reached out to subject matter experts and industry leaders to share their insights. Their feedback may help you determine whether a cash advance is right for you.
Should consumers take advantage of their credit card's cash advances? Why or why not?

When is it best to apply for a cash advance? Is it better for some situations than others?

What should consumers consider before getting a cash advance?
Alvin Carlos
Financial Planner and Managing Partner at District Capital Management
Matt Teifke
Founder and CEO of Austin Real Estate Brokerage
Jeff Zhou
CEO & Co-Founder of Fig Loans
Related Content
Cash advances are only a part of a broader financial structure on loans and credit cards. Here are several online resources to help you in your evaluation of borrowing and credit.
About Angelique Cruz
---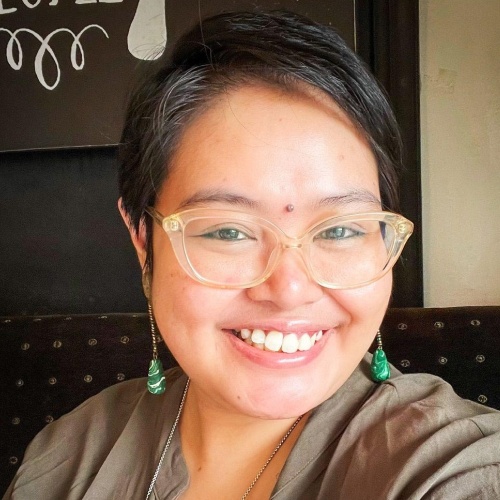 ---