What Is Buy Now, Pay Later?
Buy now, pay later (BNPL), also known as point-of-sale installments, is a way to purchase an item without paying its full price upfront. It's short-term financing wherein individuals must complete payments in several weeks or months.
In most instances, you will need to pay a small amount as an initial payment — usually around a quarter of the total price — and pay the remainder in installments with a set schedule.
BNPL has been gaining popularity recently as online purchases have increased since the pandemic. As of November 2021, around 46% of BNPL users used it three or more times within the last year. BNPL isn't limited to online purchases. It's also available in-store and via several credit card issuers.
Understanding how BNPL works can help you manage your finances better. With its many benefits, there are also some risks to consider.
Loading...
How Buy Now, Pay Later Works
Let's say you don't have cash with you, and the remaining credit on your card isn't enough to cover your purchase — does that mean you'll have to give your item back? Not necessarily. With BNPL, it's yours, and you can pay for it later.
So, before purchasing your items, check if there's an option to split your payment into installments. You'll still have to make a small payment at checkout, but it's usually only around a fourth of the total. Following the initial payment, you can arrange for your credit card to cover the remaining balance on a predetermined schedule.
Take a look at MoneyGeek's four simple steps to using BNPL.
1
Choose Buy Now, Pay Later Option at Checkout
Whether you're making purchases in-store or online, you'll see payment options. One is the traditional way: paying for the amount in full. The other allows you to break down the amount in several installments: buy now, pay later (BNPL).
2
Fill Out Your Information
If you choose the BNPL option, you'll have to provide personal details before your transaction goes through. For an efficient process, its best to have the following information handy:
Complete name
Address
Birth date
Phone number
Social Security Number
You must also specify how you intend to pay, such as automatically debiting it to your credit card.
3
Wait for the BNPL to Run a Soft Credit Check
Like all loans, your lender will run a credit check. However, it's only a soft inquiry, so your credit score won't be affected.
A low credit score won't automatically disqualify you from getting approved for BNPL. You'll know the results within minutes.
4
Once Approved, Pay the Minimum Required at Checkout
Once you receive approval for BNPL, it's time to settle a small portion of the total amount. However, some lenders don't even require a partial payment.
After your initial payment (if any), you'll know how many more payments you'll need to make, how much and how often.
5
Remember to Pay the Remaining Balance!
BNPL is technically a short-term loan, so it's still a commitment. Ensure you have enough available credit if you're paying through your credit card. Remember, it can negatively affect your credit score if you don't make your payments on time.
BNPL can work for consumers who can't afford to shell out for high-priced items upon purchase. The flexibility gives you time to come up with the rest of the payments.
However, there are things you must consider. Most BNPL lenders don't charge interest, although that's not a guarantee. Some lenders do.
You must also be mindful of when your installments are due. Paying late means you will be subject to a late fee and hurting your credit score.
Credit Scores and Buy Now, Pay Later
Generally, if you "buy now, pay later," your credit score won't be affected. But your lender plays a significant role in how your credit score is involved or not.
Although BNPL lenders do a credit check as part of their application process, most only conduct soft inquiries. However, some lenders do a hard pull when doing a credit check. In this case, your credit score may decrease but only by less than five points, and fortunately, the dip is temporary.
Some BNPL providers report your activity to credit bureaus. It then affects the amounts owed, which credit bureaus factor in when calculating your credit score. Of course, if you miss payments, it could also pull your credit score down.
BNPL can be an attractive option to consumers because of its accessibility and flexibility. Items that typically would only be available to high-earners are made accessible to people of all backgrounds with BNPL.
Unfortunately, Financial Health Network's study found that consumers who use BNPL are four times more likely to come from financially vulnerable households. They typically have more challenges saving, borrowing and planning their finances.
Using the BNPL payment method can make maintaining a budget challenging and quickly put you in a bind if you aren't mindful of your expenses. So, it's best to use it only for essential purchases.
How to Calculate Buy Now, Pay Later Payments
Now that you know what "buy now, pay later" means and how it works, let's look at calculating payments. Knowing how much you need to prepare for each installment is essential to smart budgeting.

Fortunately, determining how much your BNPL payments are isn't complicated. You usually don't have to pay interest when you use this service, so you can calculate the amount by dividing your item's price by the number of payments you must make.
BEWARE OF INTEREST RATES AND OTHER FEES
Remember, although most BNPL lenders don't charge interest, it's not a universal rule. You may encounter some that do — and you may be surprised to find that these interest rates are comparable to your credit card's rate.
Another thing to be mindful of is fees. For example, Chase's My Chase Plan doesn't charge interest, but you pay a fixed monthly fee. The amount depends on the original purchase price and the number of installments you choose.
Buy Now, Pay Later Example
There's nothing like applying a formula to a real-life situation to make a concept stick. So let's see how calculating BNPL payments would work in the example below.
Everyone knows Apple recently released its newest gadget: the iPhone 14 Pro Max. With its upgraded camera features and extended battery life, most would agree it's worth the investment. But not everyone can pay for a new phone outright.
So let's see how significant the change in cost would be if you purchased the item traditionally (paying the entire amount immediately) versus using BNPL.
The base model of the iPhone 14 Pro Max costs a whopping $1,099, which may not be feasible for everyone. Upon checkout, you'll notice a BNPL option, allowing you to pay in 24 monthly installments.
Let's divide $1,099 (the item price) by 24 (the number of periodic payments).


Paying $1,099 over 24 months gives you monthly payments of $45.79. That's a huge difference. Imagine walking out of the Apple store with your brand-new iPhone 14 Pro Max, having spent less than $50.
The Rise of Fintech Buy Now, Pay Later Apps
Due to its recent popularity, it's not surprising that more institutions are now offering BNPL as an option. However, there was a time when BNPL lenders were only banks and credit card issuers.
Today, more consumers are going for BNPL because of its accessibility. Unlike traditional bank loans or credit card applications, you don't need a stellar credit score to secure approval. Someone with poor credit standing or no credit history can still use BNPL.
Now, BNPL lenders aren't limited to traditional financial institutions. Fintech companies have entered the race, such as the likes of Affirm, Klarna and Afterpay. Even PayPal now offers BNPL with PayPal Pay in 4.
Each of these fintech companies has something different to offer. For example, Afterpay, Klarna and PayPal Pay in 4 automatically divide your remaining balance into four equal payments. In comparison, Afterpay offers installment options ranging from six to 12 months.
The rise of fintech companies in the BNPL arena fulfills the needs of a potentially significant portion of the market — those who may find securing services or products from traditional financial institutions challenging.
Benefits and Drawbacks of Buy Now, Pay Later
Using BNPL through your credit card can seem like an attractive financing option to many consumers. However, like all things, it has its drawbacks.
MoneyGeek details BNPL's pros and cons to give you a thorough evaluation.
BENEFITS
It makes purchases more affordable.
Since BNPL splits your payments into four equal installments, the figure you pay upfront is considerably lower than the original price.
Most don't charge interest.
Most BNPL lenders don't charge interest, meaning it might be even more cost-effective than using a credit card.
It's more convenient than traditional sources of credit.
Although you still need to apply for BNPL, the requirements aren't as stringent as typical loans or credit cards. Consumers with low credit scores (or those with no credit history) can still receive approval. The wait time is also negligible — you typically receive the results within moments.
It only requires a soft credit pull.
BNPL lenders usually conduct soft credit inquiries when you apply for the service. It won't affect your credit score, unlike credit card applications, which require hard credit checks.
It may make managing your finances easier.
Smaller periodic payments mean the adjustments to your household budget won't be significant (if any). Remember, paying your installments on time is crucial, so you won't face paying late fees.
DRAWBACKS
It won't help you build credit.
If you're trying to build credit and hope that periodic payments can improve your credit score, you'll be disappointed. Unlike credit card payments, punctual BNPL payments won't help you establish credit.
Some lenders charge interest and fees.
Having 0% interest when you use BNPL is generally true, but you may encounter exceptions. Some lenders will charge interest, and these rates can be nearly as much as those applied by your credit card issuer.
You don't get rewards.
Using your credit card for purchases entitles you to rewards, whether points or cash back. Unfortunately, you won't earn rewards if you use BNPL.
It may encourage overspending.
Because you only pay a portion of your total purchase, you don't immediately feel its impact on your finances. It may lead you to believe that you have more than enough funds (or credit) to spend.
---
THINK "BUY NOW, PAY LATER" IS RIGHT FOR YOU?
There's no denying that BNPL comes with many benefits. However, it's best to look at all angles before deciding whether it's right for you.
If you're unsure where to begin, MoneyGeek recommends you start by understanding your rights as a credit cardholder. It's an excellent jump-off point, especially if your credit card is the avenue you plan to use for BNPL.
Buy Now, Pay Later FAQ
The concept of "buy now, pay later" is something that you might have encountered when shopping online or shopping for Apple products. If you're wondering how BNPL works, you may find the below responses to commonly asked questions helpful.
Expert Insights on Buy Now, Pay Later
"Buy now, pay later" is a fascinating financial concept, but how does it play out in real life? MoneyGeek reached out to subject matter experts and had them share their thoughts and experiences with BNPL.
How do BNPL providers make money if they offer 0% interest repayment plans?

What kind of consumer can best benefit from BNPL?

Should consumers take advantage of BNPL if their credit card offers it?
Dennis Shirshikov
Strategist at Awning.com
Yaacov Martin
CEO and Co-Founder of Jifiti
Anthony Martin
CEO & Founder of Choice Mutual
Related Content
You may have the option to "buy now, pay later" when making in-store or online purchases using your credit card. When it comes to financing methods, there are more than enough online resources to provide whatever information you need.
About Angelique Cruz
---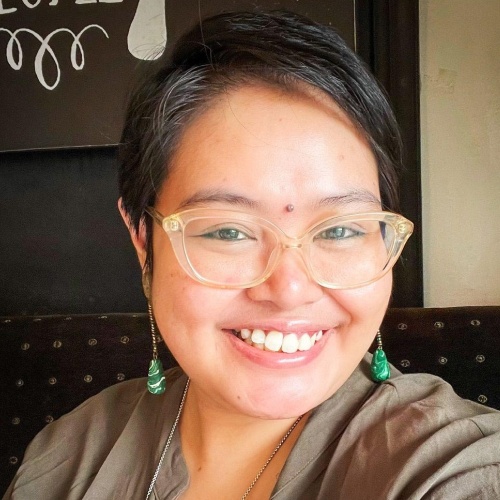 ---