What Are Award Booking Services?
In its simplest definition, award booking services help you book trips using your credit card points or miles. They're a resource with specialized skills. You get them to look at your existing rewards and provide airline and booking options.
Don't mistake them for travel agencies. Award booking services can help you maximize your rewards, especially if you have intricate travel plans for yourself or your family. However, they can't help you out with your daily itinerary. If you want to know what time of year is the best to travel to Africa and what tours you should do, you'll have to sort that out independently.
Loading...
How Do Award Booking Services Work?
Award booking services can search and book flights for you but only use your rewards. You must have enough points or miles to cover the ticket's price. If you can't afford it, you won't be able to take advantage of this service.
However, it's important to note the differences between award booking services providers. These range from the service they offer to how much they charge. Some do everything for you, from searching for the best possible flights to making the actual booking. Others find you options but leave you with a set of instructions so you can book on your own. Some award bookers specialize in specific reward programs, while others handle a wide range of reward options.
Fees vary from search fees to per-person rates. For example, Point.me charges a $25 search fee while AwardWallet's is $50. Both are non-refundable. In comparison, Booking Guru's rate for fare searches is $30, but you only pay if it results in savings for you.
These services save you money, and they also allow you to focus your time and effort on other areas of your trip.
THERE'S ALWAYS A SERVICE FEE
Nothing comes for free, and award booking services are no exception. Be prepared to pay a fee if you want them to help you with your trip. Remember, award bookers have varying pricing models, so it's best to know what their services cost upfront before working with a specific provider.
How to Use Award Booking Services
Having an idea of what award booking services are and what they do is the tip of the iceberg. To genuinely appreciate this service and determine if it's a good fit for your needs, it's best to understand how award booking services work.
1
Contact a reputable award booking service
There's a wide variety of award booking services. Some independently-operated, while others have a team of experts. Over the years, some have merged as a single entity. An example is Point.Me, which used to be Juicy Miles and PointsPro. Shop around and compare providers to see what services they offer and how much they charge.
2
Detail where and when you want to go and how flexible you are
Before contacting a provider, detail your basic travel plans, including your destination, how many tickets you need and your preferred dates.
It's also advisable to have some flexibility and share this with the provider upfront. For example, are you open to different travel dates, or would an extra layover be acceptable if it meant you could fly business or first class? Knowing your situation can help a provider find the best options for your travel goals.
3
State which rewards program(s) you'll be using
Some people have all their points under one credit card reward program, while others have theirs scattered among several. Typically, when inquiring about their services, award booking service websites have a section where you can log which reward programs you use, your current elite status and how many points you have. Be clear about which ones you want them to use.
Providers can also look into which programs have transferable points. They'll take care of coordinating with transfer partners to ensure you have more to use for a particular rewards program. In turn, this gives you more travel options.
4
Clarify fees, taxes, and turnaround time
Some award bookers charge a non-refundable fee to search for flights, while others only accept payment if they meet your requirements. It's important to discuss service fees right away to understand what they cover before you move forward with a provider. Don't forget to ask about per-person prices to estimate overall costs.
It's also best to clarify how long it'll take them to present your travel options. This way, you know when to give them time to do their work and when you need to follow up.
5
Receive and review your suggested itinerary
Depending on the information you provided, the available points and how flexible your travel plans are, your award booker can present multiple options for your itinerary. Review these carefully because you still need to make the final decision — just because they presented alternatives doesn't mean you automatically have to accept them.
You can also discuss the next steps. Some award booking services stop here, but they'll provide you with a list of instructions on what to do next. Others offer full service, which means they'll complete the booking for you.
Are Award Booking Services for You?
Award booking services make travel convenient, but they might not be the best travel solution for everyone. Like other services, there are advantages and disadvantages that you should review. Award booking services can determine which reward programs can get you to your destination for the most affordable price. They can purposely avoid options that have high fuel surcharges and make the most out of your miles by navigating flexible routing rules. These aren't familiar research areas for average travelers.
However, if you want a complete, hassle-free experience, you may have to share personal details and access to online accounts with the provider. This is especially true if you want them to search for flights and complete the booking for you. Although you can always change your password after the transaction, not everyone is comfortable giving it out in the first place.
Familiarizing yourself with the benefits and drawbacks of award booking services can come in handy in determining if this service is right for your situation or before contacting providers.
Benefits
It saves time and money for those unfamiliar with rewards systems.
Beneficial for those who are enrolled in multiple rewards systems and want to combine them.
May provide a better overall experience, such as getting the best seats on flights with exceptional service.
Search and create itineraries with the fewest stops (if you can't avoid connecting flights) and the shortest layovers, which help avoid missing connections.
Different award booking services provide you with varying service levels during the trip. You can choose one that suits your preferences.
Drawbacks
Not advised for direct and simple domestic flights.
There can be misleading or fraudulent representatives in the award booking service industry.
Personal information, such as usernames and passwords, may be required to complete some bookings.
Services aren't cheap. It's essential to ensure that provided services match your needs.
Not ideal if you're using points with a fixed value, such as Amtrak Guest Rewards, Southwest Rapid Rewards and JetBlue TrueBlue.
Benefits to Look for in Award Booking Services
If you determine an award booking service is your best solution, your next step is to choose the right provider. Ultimately, the best option is the one that meets your needs and preferences. However, it's beneficial to factor in additional elements when narrowing down your award booking services options: Reputation, specialization, cost and extent of service all contribute to your overall satisfaction.
There's no shortage of online award booking services. With that many options, it's easy to get overwhelmed. It's best to research award bookers that you're considering. Don't just rely on what's written on their website; read up on reviews to see what real customers have to say.

Expertise and specializations

Research where an award booking service provider excels. For example, travelers who accumulate points in a single rewards program may choose an award booker that focuses on that or one that offers a full-service experience.



However, if your points are in multiple reward programs, you can look at an award booking service that focuses on your destination's region. They may know different routes that can stretch your miles.

Award booking services use varying pricing models, so it's best to compare rates before deciding on one. Most providers charge a non-refundable fee for flight searches, while others indicate a fee amount but will only collect if they can save you money.



Most award bookers charge more for round-the-world (RTW) and multi-destination flights than typical round trip or one-way tickets. Award Magic's rates have a $100 difference between these.

What kind of assistance are you expecting? Are you looking for someone to search for flights and recommend the best itineraries using your miles? Or do you want them to take care of the entire process plus booking? Some providers like Point.Me offer both types of service, which gives you greater flexibility.



Also, ask yourself if you want an award booker who helps you during your trip. For example, if the airline suddenly cancels your flight on the day you fly out, can your award booking service help you with rebooking?


FIND THE BEST CREDIT CARDS FOR TRAVEL
Not all travel rewards cards are the same. If you have more than one travel rewards credit card, understand how rewards programs differ. Using the right one can help you reach your objective, whether it's earning flexible points, rewards for miles or hotel stays.
You can also explore the best travel credit cards and compare and review annual fees and APRs and what rewards each card offers to find one that best fits your needs.
Award Booking Services FAQs
While award booking services provide travelers convenience, it doesn't automatically mean it's the best option for you. The following are the most commonly asked questions about providers and offerings to help you learn more about award booking services.
Expert Insights
Award booking services can provide multiple travel benefits, but they may not be the best option for everyone. MoneyGeek reached out to industry leaders and experts for their insights about this service.
What's the biggest advantage award booking service companies offer to their customers?

What kind of profile would benefit best from award booking service?
Marc Stitt
Chief Marketing Officer of FMX
Martin Lassen
Founder and CEO of GrammarHow.com
Related Content
Before you prepare to travel, it's important to ensure you're getting the most out of your credit card and rewards programs. Explore the following resources to help you learn more about these relevant topics.
About Nathan Paulus
---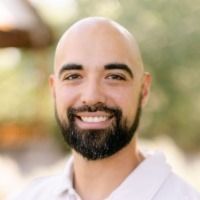 ---