Secured credit cards can be a valuable tool for those aiming to build or rebuild their credit, offering higher approval odds due to the cash deposit serving as collateral. We recommend weighing the potential benefits, like credit building and transitioning to an unsecured card, against the potential drawbacks, including upfront deposits, higher fees and interest rates. Before deciding, consider your financial discipline, the card's terms and your ability to manage credit responsibly.
KEY TAKEAWAYS
Secured credit cards are perfect for building or rebuilding your credit. They offer higher approval odds and help transition you to unsecured cards. They can also aid in controlling your spending and teaching you financial discipline.
You'll need to give an upfront deposit and might face high fees and interest rates. With any credit card, there's potential for debt. Be sure that your issuer reports your activities to credit bureaus to raise your score.
We recommend knowing your card's fees, looking for cards that offer upgrades and exploring alternatives like Credit Builder Loans or becoming an Authorized User.
Pros and Cons of a Secured Credit Card
Secured cards can be beneficial, especially if you want to build (or rebuild) your credit. On the upside, they often come with higher approval odds and can help pave the way for an unsecured card by teaching you valuable financial discipline. Plus, some cards even throw in a few enticing perks. However, they usually require a cash deposit upfront and might have high fees and interest rates. They also might not assist in credit building if the issuer doesn't report to all credit bureaus. Just like any card, they can lead to debt if not handled wisely.
Pros of Secured Credit Cards
Credit Building and Rebuilding

If used responsibly, a secured card can help build or rebuild your credit history, enhancing your chances of obtaining better financial products in the future.

Since a cash deposit backs them, secured cards often have more lenient approval requirements. This makes them accessible even if you have a poor or limited credit history.

Transition to Unsecured Cards

Some issuers offer an upgrade from a secured to an unsecured card after a period of responsible usage. This transition can lead to a returned deposit and a higher credit limit.

The credit limit on a secured card typically matches your deposit. This can naturally help control overspending since the limit is often lower than many unsecured cards.

Education and Financial Discipline

Using a secured card can be an educational experience for consumers new to credit. It teaches the importance of timely payments, credit utilization and other credit-related habits.

A few secured cards offer additional benefits, such as rental car insurance, travel benefits and even cash back rewards.
Cons of Secured Credit Cards
You'll need to provide an upfront deposit ranging from $50 to $500 or more. This deposit acts as collateral but also ties up your funds.

Some secured cards come with high annual fees or other associated charges, which can eat into their benefits, especially if you use the card sparingly.

Secured credit cards often come with higher interest rates than many unsecured cards. If you don't pay the balance in full monthly, the interest can accumulate rapidly.

The credit limit is often equivalent to the deposited amount, which might be low and can limit your purchasing power.

Not All Issuers Report to Credit Bureaus

If the issuer doesn't report your payment behavior to the three major credit bureaus, the card won't help build your credit.

As with any credit card, there's a risk of falling into debt if not used responsibly. The high APRs on some secured cards can exacerbate this risk.

Limited Availability of Funds

Your deposit is typically locked as long as you have the card, making those funds unavailable for other uses. Some cards might also take time to return the deposit after you close the account.
Considerations Before Getting a Secured Credit Card
Whether or not you should get a secured credit card depends on your financial situation, credit history and goals. Here are some reasons you might consider getting one and some factors to think about:
1
Deposit Requirements
You'll need to provide a deposit as collateral, typically equal to your credit limit. Understand the minimum and maximum amounts you can deposit. Ensure the deposit is refundable, especially when transitioning to an unsecured card or upon account closure.
2
Fees and Interest Rates
Be cautious of high fees and seek cards with low or no annual fees. While always aiming to pay the full balance, note that some secured cards have high APRs. Also, be informed about any foreign transaction fees and costs associated with cash advances.
3
Credit Reporting
Ensure the issuer reports your payment history to all three major credit bureaus (Experian, Equifax and TransUnion) and does so on a monthly basis. This consistent reporting is vital for building or rebuilding credit.
4
Transition to Unsecured Cards
Consider cards that allow for an upgrade to an unsecured card. Familiarize yourself with the issuer's graduation policy and the criteria for transitioning.
5
Additional Benefits and Features
While not the primary reason to choose a secured card, look for any perks such as rental car insurance, travel benefits, rewards points, access to your credit score, financial education resources and budgeting tools.
6
Account Management
Prioritize issuers that provide online and mobile access for easy account management. Features such as automatic payments can be advantageous to ensure timely payments.
7
Customer Service
The quality of customer service can also determine a card's value. Check reviews and ratings for insights into other users' experiences.
8
Application Process
Opt for issuers that offer prequalification to gauge your approval odds without impacting your credit score.
A secured card can be a good tool if your main goal is to build or repair your credit. However, always compare different cards, read reviews and understand all the terms and conditions before making a decision. If you're unsure about what's best for your situation, consider seeking advice from a financial advisor or credit counselor.
Alternatives to Secured Credit Card
Building or rebuilding credit isn't limited to secured credit cards. Credit Builder Loans offer a pathway where you repay a loan held in a secured account and then receive the funds once you pay it off. Another approach is becoming an Authorized User on a trusted family member's card; their good payment history can reflect well on you. Store Credit Cards may have easier approvals, but use them judiciously due to higher interest rates.
Rent Reporting Services transforms your timely rent payments into a credit-building tool. Students might find Student Credit Cards more accessible with their tailored approval criteria. Alternatively, a co-signed loan or credit card can be a gateway to better credit if you have someone willing. Always remember: consistency in payments and responsible credit use are paramount, no matter the approach.
Next Steps
Choosing a secured credit card requires carefully analyzing the above pros and cons in the context of your financial situation and goals. If building or repairing credit is a top priority and you can manage the associated costs and responsibilities, a secured card might be a good fit. Always be sure to read the terms and conditions of any card before applying.
Frequently Asked Questions About Secured Credit Cards
The section below answers some of your commonly asked queries about secured credit cards.
Explore Topics
Explore Topics
About Grace Pilling
---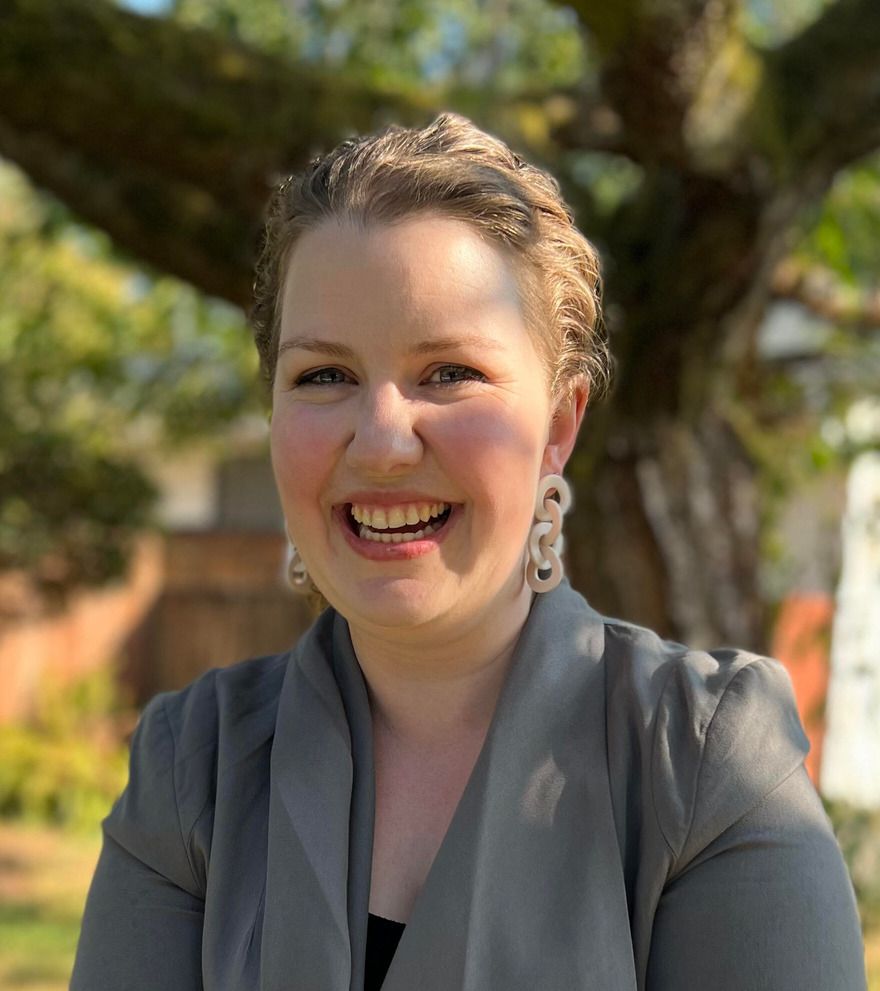 ---