Navy Federal Credit Union (NFCU) provides membership to people from all branches of the armed forces, veterans, the Department of Defense (DoD) employees and contractors, and these individuals' immediate family members. Applying for membership typically involves NFCU carrying out a soft credit inquiry unless you are applying for a credit card or a loan at the same time. Once you become a member, your membership remains valid for life, provided you don't close your account. There is no existing NFCU membership loophole you may use to get on board if you don't meet the regular eligibility criteria.
On This Page:
You don't have to be in the U.S. Navy to become a Navy Federal Credit Union member.
Civilians working for the Department of Defense (DoD) may apply for membership.
Immediate family members of those who qualify for NFCU membership may also join.
Who Can Be a Navy Federal Member?
According to Navy Federal's requirements for membership, you may become a part of this credit union if you have current or previous ties with organizations related to national defense.
Members of the armed forces

You may apply if you are an active service member, veteran, retiree or annuitant affiliated with any branch of the armed forces. That includes the U.S. Army, U.S. Navy, U.S. Air Force, U.S. Marine Corps, U.S. Coast Guard, U.S. National Guard, U.S. Space Force, the Delayed Entry Program (DEP), DoD Officer Candidates/ROTC and DoD reservists.

You may apply as an immediate family member of someone who is eligible for NFCU membership. You could be a parent, grandparent, spouse, sibling, child, grandchild or even a household member.

DoD contractors, civilian employees, and retirees

Navy Federal Credit Union membership is open to DoD civilian employees, DoD contractors assigned to U.S. government installations, U.S. government employees assigned to DoD installations, as well as DoD civilian retirees and annuitants.

Existing NFCU members who are parents, grandparents or guardians of minors may seek membership for them by submitting an online application for minors.
Can You Join Navy Federal as a Civilian?
You may join Navy Federal Credit Union as a Department of Defense (DoD) civilian, a U.S. government employee assigned to a DoD installation or a contractor assigned to a DoD installation. You may also become a part of this credit union as a civilian if you are a retiree, an annuitant or have an immediate family member who qualifies for membership. This could be a parent, grandparent, child, grandchild, spouse, sibling or household member.
Does Navy Federal Conduct a Hard Pull for Membership?
Navy Federal does not carry out a hard credit pull when you apply for membership. However, you may expect a hard pull if you apply for any form of credit, be it a credit card, a personal loan, an auto loan or a mortgage.
MONEYGEEK EXPERT TIP
If you qualify for Navy Federal membership, it is wise to open an account while you are eligible. This ensures that you and your immediate family have access to its accounts and benefits, even if your eligibility changes in the future. — Lee Huffman, credit card expert at BaldThoughts.com
How to Join Navy Federal Credit Union Without Being in the Military
You may join Navy Federal Credit Union without being in the military, provided you have some connection with the nation's defense organizations. For instance, you could be a civilian who works for the Department of Defense or have a sibling who serves in the U.S. Coast Guard. Applying online is fairly simple, and you can complete the process in about 10 minutes.
No matter which NFCU offering you choose, you need to open and maintain a membership savings account with a minimum deposit of $5 to keep your membership active.
1
Visit the Navy Federal Credit Union website.
2
Take a look at the different products it has to offer.
3
Once you find a product you like, select Apply.
4
On the next page, select Become a Member.
5
Then, choose from the various statements that describe you best.
7
When requested, provide your Social Security number, driver's license or government ID number, current home address and email address.
8
You'll also need to provide a credit card or bank account and routing number that you'll use to fund your new membership savings account.
9
In case NFCU requires additional documents, you may upload them online.
MONEYGEEK QUICK TIP
You may apply for Navy Federal Credit Union membership along with your application for a new credit card, a savings or checking account, a personal loan, an auto loan or even a mortgage.
FAQs About Navy Federal Membership Requirements
Go through commonly asked questions about how to join Navy Federal and other related topics before deciding if you should apply for membership.
Next Steps
Now that you're aware of Navy Federal membership requirements and know what products it has to offer, determine if joining this credit union might work well for you. If you decide to move forward, compare your options before applying for any of its products. For instance, if you're looking for a credit card, compare all its cards across parameters such as annual fees, rewards, APRs and added benefits.
Compare & Review Credit Cards
Learn More About Credit Cards
Explore Topics
Explore Topics
About Rajiv Baniwal
---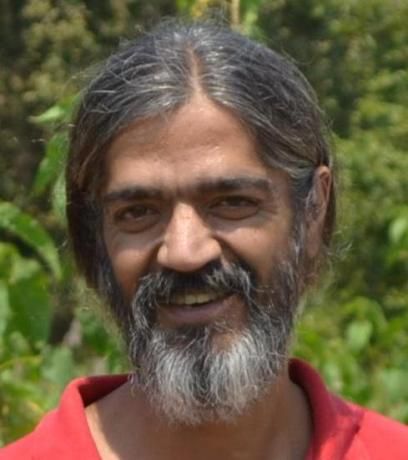 ---