The Citi Rewards+® Card and the Citi Premier® Card are among the more popular Citi cards with ThankYou points. How quickly you earn points depends on the card you select and your spending habits. But the flexibility to redeem your points in many ways makes the Citi ThankYou Rewards program a worthy program to consider. Even so, while you have various options when it comes to using your points, you will often find that transferring them to Citi's airline partners gives you the best value.
On This Page:
The number of ThankYou points you earn per dollar varies based on the card you get.
Your ThankYou points' value varies depending on how you redeem them.
ThankYou points typically don't expire. However, there are some exceptions.
Which Credit Cards Earn Citi ThankYou Points?
Sorry. We were not able to load data for table...
Not all Citi cards that are part of the ThankYou Rewards program are advertised as such. For instance, two of its supposed cash back cards actually earn ThankYou points. Plus, for those who wish to avoid paying annual fees, there are multiple no-annual-fee cards from which to choose.
How Do You Get the Most Value From Citi ThankYou Points?
Given the different ways you may redeem your Citi ThankYou points, it makes sense to understand how their value varies based on the method you select.
Cash rewards. You may redeem your miles as a statement credit, a direct deposit or in the form of a check. The value of Citi ThankYou points in most such cases is one cent per point.
Shop With Points. You may use your ThankYou points to make online and in-store purchases with participating merchants. Using your points to make payments via PayPal is an option. In most such cases, one ThankYou point is valued at 0.8 cents.
Pay With Points. This method lets you redeem your points to cover recent purchases through Citi Online or the Citi Mobile App. You may also use your points to pay bills using Citi's online bill payment facility. If you choose to redeem your points this way, expect one ThankYou point to be valued at around 0.8 cents.
Payment toward mortgage or student loan. You may redeem your points for checks of up to $1,000 to cover your student loan or mortgage payments. In this case, each ThankYou point is typically valued at one cent.
Gift cards. Redeeming your points for gift cards from an assortment of popular brands is an option. In this case, one Citi ThankYou point is valued at one cent. However, occasional sales may offer higher values.
Charitable donations. Citi partners with several charitable organizations and offers cardholders the option to use their points to donate to a cause they support. In this case, each ThankYou point is usually worth one cent.
ThankYou Travel Center. You may use your points to book flights, hotel stays, cruises, car rentals and more through the Citi ThankYou Travel Center. In this case, the value of each ThankYou point stands at roughly one cent.
Sharing points. Citi lets you share your points with other ThankYou members. The number of points you transfer is the number of points the recipient receives.
Transferring points. Transferring your points to some of Citi's travel partners enables you to maximize their value. While transfers to most partners come at a 1:1 ratio, their worth can vary considerably, as do fuel surcharges and availability of flights. When redeemed for premium cabin flights, high-end hotels and in a few other situations, the value of each ThankYou point can be much higher. Popular transfer partners include Avianca LifeMiles, Singapore Airlines KrisFlyer, Etihad Guest and Virgin Atlantic Flying Club. Citi Prestige and Citi Premier cardholders stand to get even better value than others through JetBlue TrueBlue, Wyndham Rewards and Choice Privileges.
MONEYGEEK EXPERT TIP
While you'll get extreme value in some situations, the best redemption is the one you make. Even if you don't get the highest value, if you are able to book a "free" vacation using your miles and points to a destination that you've always wanted to visit, that's a huge win. — Lee Huffman, credit card expert at BaldThoughts.com
Are Citi ThankYou Points Any Good?
What makes the ThankYou Rewards program particularly worthy of attention is you get to earn reward points by spending on your credit card as well as through your eligible Citi checking account. Being able to transfer your points to various airline and hotel loyalty programs is a definite plus. Even so, bear in mind that transferring to some loyalty programs offers better value than transferring to others. People who don't want to redeem their points for travel rewards have several alternatives to choose from, and a few offer a value of one cent per point.
One drawback with the program's list of transfer partners is that JetBlue Airlines is the only major U.S. airline. However, you can transfer to all three major airline alliances, which enables cardholders to book flights with major domestic airlines like American, Delta and United.
MONEYGEEK EXPERT TIP
One way to use your points is through the ThankYou Travel Center. You may use this platform to book flight tickets, hotel stays, car rentals, cruises and experiences. When redeemed through the Travel Center, the value of each point stands at one cent. Redeeming your points for gift cards also comes with a value of one cent per point.
How to Redeem Citi ThankYou Points
You may redeem ThankYou points online or by calling the ThankYou Service Center at 1-800-842-6596. Bear in mind that you may redeem your points through some methods only by calling the ThankYou Service Center. These include using your points to make payments toward a mortgage or a student loan. The process of redeeming your points through the ThankYou.com website is fairly straightforward.
1
Log in to your ThankYou Rewards program account.
2
On the homepage, select your desired category.
3
Use the search tool to find specific rewards within a category.
4
Use point ranges to filter your search.
5
Add the reward you choose to your cart.
6
Go to the cart and place your order.
To transfer your ThankYou points to a travel partner, you'll need to go through the ThankYou Rewards platform. Bear in mind that you must transfer at least 1,000 points. You may transfer any number up to a maximum of 500,000 (in increments of 1,000) unless specified otherwise.
To use your ThankYou points with PayPal, you need to link your ThankYou account with your PayPal wallet first. To shop via Amazon.com, you need to select your Citi card as the payment method while checking out. If you haven't linked your card already, you'll need to do so first. Then, you may use your points to pay for your order.
MONEYGEEK QUICK TIP
Compare the worth of your ThankYou points through different redemption methods (and travel partners) before you decide which one works best for you.
FAQs About Citi ThankYou Points
Go through answers to other commonly asked questions about ThankYou from Citibank to determine if you might benefit from this rewards program.
Next Steps
Now that you know how the Citi rewards program works and how much Citi ThankYou points are worth, determine if you might manage to use it to your benefit. If so, look for a Citi card with ThankYou points based on factors such as bonus categories, welcome offers, annual fees and added benefits.
Compare & Review Credit Cards
Learn More About Credit Cards
Explore Topics
Explore Topics
About Rajiv Baniwal
---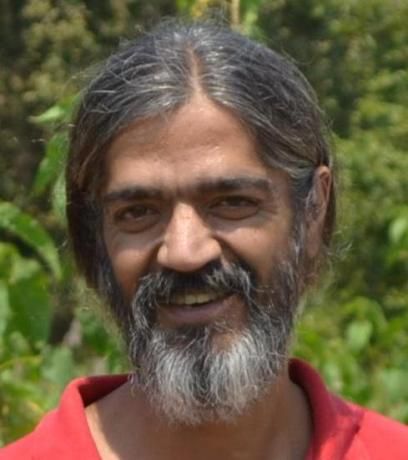 ---