Founded as United Airlines Employees' Credit Union (UAECU), Alliant Credit Union predominantly serves existing and retired employees of partner businesses and organizations, their family members as well people who live or work in any of the eligible communities near its corporate headquarters in Chicago. However, it also gives people who don't qualify through regular means an easy way to join.
Alliant carries out soft credit pulls when dealing with applications for membership, so you don't have to worry about any negative impact on your credit score. Submitting your application is straightforward, and you may do so online or via regular mail.
On This Page:
Alliant Credit Union membership is open to people from across the U.S. as well as eligible non-U.S. residents.
People who do not qualify through any of the conventional options may join by becoming FC2S members first.
Alliant carries out a soft credit pull when you apply for membership, so there's no adverse effect on your credit score.
Who Can Be an Alliant Member?
You don't have to be associated with any Alliant Credit Union partner to apply. This is because membership is open to people from all walks of life.
Family members may consider opening joint accounts or looking at Alliant's various credit offerings, such as its credit cards, auto loans or personal loans.

Alliant Credit Union former and current employees and family members

Anyone who is working or has worked for an Alliant Credit Union partner qualifies to apply. Their domestic partners and immediate family members are also eligible.

People looking to buy a home

People who wish to buy a home and are looking for mortgage solutions or a home equity line of credit may apply for membership.

Non-US residents with SSNs or ITINs

Non-U.S. residents who have Social Security numbers (SSNs) or valid Individual Taxpayer Identification Numbers (ITINs) may apply.
Does Alliant Conduct a Hard Pull for Membership?
When you apply for Alliant Credit Union membership, you may expect a soft credit pull. However, if you're also applying for any form of credit, be it a credit card, a personal loan, an auto loan or a mortgage, you may expect it to carry out a hard pull.
MONEYGEEK EXPERT TIP
The Alliant Visa Signature Card is one of the most lucrative cash back credit cards available. It earns 2.5% cash back on the first $10,000 you spend every statement cycle with no annual fees or foreign transaction fees. — Lee Huffman, credit card expert at BaldThoughts.com
How to Join Alliant Credit Union
Joining Alliant Credit Union is relatively easy. While you may submit an online application, you can also send a copy of your application via email or regular mail. If you're not eligible for membership through any of the regular criteria that Alliant lists, you may qualify by becoming a Foster Care to Success (FC2S) member. If you choose this path, Alliant pays the one-time $5 membership fee to FC2S on your behalf.
Submitting an online membership application requires that you follow a few simple steps.
1
Visit the Alliant Credit Union website.
2
Check if you are eligible for membership through any of the offered options. If not, you can become a Foster Care to Success member when you apply for membership with Alliant.
3
Then, begin your application for Alliant membership.
4
Select whether you'd like to open a checking or savings account.
5
Provide information such as your complete name, contact details, SSN and driver's license number.
6
Submit your application.
If you cannot submit an online application, you have the option of completing a hard copy application and sending it along with supporting documents by email or regular mail. The email address to use is alliantmemberapp@alliantcreditunion.com. The mailing address is 11545 W. Touhy, Chicago, IL 60666. Alternatively, you may fax your application to 773-462-2124.
MONEYGEEK QUICK TIP
If you are interested in getting an Alliant Credit Union cash back or balance transfer credit card or applying for another form of credit, you can become a member once you receive your loan decision.
FAQs About Alliant Membership Requirements
Go through commonly asked questions about Alliant Credit Union eligibility requirements for membership and other aspects of this credit union to determine if joining it might work well for you.
Next Steps
Now that you have information about how to join Alliant Credit Union and the products it offers, establish if you want to move forward with your application for membership. If you decide to apply, compare its offerings well before selecting one or more that work well for you. For instance, if you need a new credit card, compare your options based on factors such as intro 0% APR offers, the ability to earn cash back and added perks.
Compare & Review Credit Cards
Learn More About Credit Cards
Explore Topics
Explore Topics
About Rajiv Baniwal
---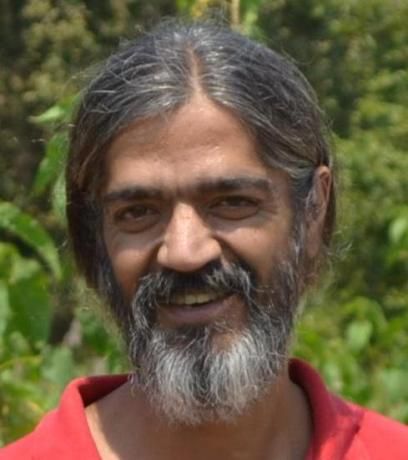 ---