Credit cards are tricky. On the one hand, they can help you establish a credit history, increase your credit score and make you more attractive to lenders when you need to borrow money. However, it can be easy to get into debt, damage your credit score and hurt your chances of getting attractive offers for loans and lines of credit. It's essential to use credit cards responsibly.
If you're wondering how to use credit cards responsibly, take time to do your research before applying for a card. Find out what the common pitfalls are so that you can avoid them. Be a responsible cardholder and ensure a brighter financial future ahead.
What Being a Responsible Cardholder Means
Being a responsible credit card user means you don't overspend, you use your card when you need to and you can pay it back. Don't use your card for every purchase unless you can pay off your bill every month. If you treat it like you have an endless line of credit, you could get into more debt than you can handle, damaging your credit score and not being able to gain access to lines of credit and loans when you need them.
If you're wondering, "What are the six ways to use credit cards wisely?" let MoneyGeek help you in your financial journey.
Take a look at the six recommended steps below. Consider exploring better habits, such as sticking to a budget, only borrowing what you can afford and regularly checking your credit score.
Every month, make sure you pay your credit card balance in full. Don't carry a balance over from month to month because your balance will only increase due to accrued interest.

If you are late on your payments, you may face several penalties, including late fees, damage to your credit score and more interest. You can set up autopay to ensure on-time payments.

Stay below your credit card limit

Your credit utilization ratio, which is how much credit you use compared to your overall available credit, should never be more than 30%. Don't spend up to your limit.

Read your cardholder agreement

Your cardholder agreement will contain key information, such as your interest rate and applicable fees, including late payment fee, foreign transaction fee and cash advance fee.

Check your credit report frequently

By staying on top of your credit report, you can check it for errors and track your credit score. You can access it for free on Equifax, TransUnion or Experian.

Limit extravagant purchases

It's wise not to make purchases that you can't afford. Realistically consider your budget for non-essential purchases like going out to eat, taking a vacation or buying a brand new TV.




Reasons to Spend Wisely
There are many reasons why you should use your credit card wisely. You may be wondering, "Will using credit cards responsibly increase your credit score?" The answer is yes. And, with a higher credit score, you can access more attractive lines of credit, loan offers and better interest rates. Responsible spending can bring you closer to obtaining your ideal mortgage or car loan.
How Credit Cards Contribute to Your Financial Future
Credit cards can be beneficial when it comes to building your financial future. If you use your cards responsibly, you could save tons of money in the long run and gain access to better offers over time. You can also make bigger purchases if you follow the responsible credit card user guidelines. Here are some of the benefits of using your card wisely.
1
You can build your credit.
Using your card responsibly can build your credit and increase your score. In the long run, that will make you more attractive to lenders, and you'll be able to access lower interest rates, better lines of credit and loan offers.
2
You can sign up for better credit cards.
If lenders see you are responsible, they will offer you cards that provide more value, such as rewards cards, travel cards and cash back cards. You could save tons of money on your everyday purchases and gain access to amazing new experiences.
3
You'll get discounts.
You can access greater discounts on products and services with more exclusive cards.
4
You can get insurance coverage.
If you have a good travel credit card, you may get rental car and travel insurance to be protected should anything go wrong on your trip.
5
You can access improved services.
If you have a travel credit card, you may be able to take advantage of your airline's lounge, free wifi, food and drinks. If attending a concert, you might gain VIP access. The benefits vary from card to card.
Taking Charge of Your Credit Card
If you don't use your credit cards responsibly, the repercussions could be devastating. For instance, your credit score could be impacted, affecting your eligibility for attractive loan offers and lines of credit. At worst, too much debt could lead to account closure or bankruptcy. Here are some rules to follow for using your credit cards responsibly.
1. Pay Attention to Interest
Before signing up for a credit card, look at the card provider's interest rate. Credit card interest is compounded daily. The higher your balance, the more your balance will grow.
MONEYGEEK EXPERT TIP
Make sure you know what you're getting into with your interest rate. If it's incredibly high, paying off your balance could become unmanageable. The more responsible you are with your card, the better interest offers you will receive.
2. Watch Out for Debt Settlement Scams
If you get into debt, you will likely start receiving offers from companies that want to provide you with money to pay your debt. However, be aware that many debt settlement scams out there charge astronomical interest. Also, if you're sending money to them and not your credit card company directly, you could accrue late fees and be sued for repayment.
MONEYGEEK EXPERT TIP
Some debt settlement companies are legitimate. Do your research through friends and family and the Better Business Bureau to find a program that will work for you. If a program charges you a high-interest rate to enroll, that's a red flag.
3. Don't Sign Up for Too Many Cards
If you have too many cards in your wallet, you may be tempted to use them all and spend more than you can pay back. Even if you're receiving attractive offers, you should be hesitant to take on more cards. Plus, your credit card score is affected every time a credit card provider makes a hard inquiry into your credit report, although temporary.
MONEYGEEK EXPERT TIP
Once you can pay off a few cards in full every month, you can start looking for other cards that may be useful to you. Remember not to apply for too many at once to avoid all those hard inquiries on your credit report.
4. Don't Spend to Your Limit
You are not meant to spend up to your credit card limit. If every one of your cards is maxed out, your credit utilization ratio, which is the amount of debt you have compared to how much credit you can access, will be too high. Ideally, it should be below 30% at all times.
MONEYGEEK EXPERT TIP
Keep spending well below your limit. Pay off your credit card or switch to a debit card or cash for spending as you approach your limit. You can track your credit card spending and credit utilization ratio on your credit report. It would help if you also looked at your credit card monthly statements for information on your balance.
5. Pay Your Card on Time
What is the main rule for using credit cards wisely? One of the most important things you can do is pay your card on time. If you pay late, you could hurt your credit score, especially if you are in serious delinquency and you end up going into collections.
MONEYGEEK EXPERT TIP
You can set up autopay so that you never miss a payment. It's also a good idea to put reminders on your calendar to ensure successful payment.
5 Common Mistakes to Avoid When Using Credit Cards
There are many mistakes that people make when it comes to credit cards. Because it's so easy to spend without thinking about it, it's also easy to get into debt. It may seem like it will never catch up with you, but it will. It could be too late to get the problem under control by then.
Avoid credit card usage mistakes, such as maxing out credit cards, closing credit accounts, not paying attention to the fine print and applying for too many credit cards.
Consider the following common mistakes when using credit cards. Apply MoneyGeek's tips to managing your credit cards and preventing financial missteps.
Applying for cards based on rewards offers

It can be tempting to apply for cards because they offer great rewards. However, if this means that you could face unmanageable debt, it's not worth it.

Closing credit card accounts

Closing a credit card account will shorten your credit history. Your credit score could go down, since credit history factors into calculating your score.

Doing too many balance transfers

A balance transfer card can be useful if you get into too much high-interest debt. However, if you keep doing balance transfers, you may never get out of debt. Plus, you'll pay a fee of $5 or 3% to 5% of the transfer amount every time, and it may not be worth the fee.

You can take out cash from your credit card, but not without a fee.

Not having a debt repayment plan

It's important to have a plan. The snowball method is where you pay off the lowest balances first, or the avalanche method, where you pay off credit cards with the highest interest first. Without a plan, it's harder to get out of debt. Find out more about the debt snowball vs. debt avalanche methods.
When Not to Use Your Credit Card
There are many occasions when you should avoid using your credit card altogether. If you are vigilant about what you use your credit card for, you can stay away from debt and its negative impact on your credit score. Here are some times when you should not use your credit card.
Though it's nice to get your family and friends presents during the holidays, don't do it if it will put you deeper into debt. Instead, you can make gifts, use coupons and shop during sales.

If you set up autopay to pay your monthly bills with your credit card, you could quickly get into too much debt. Instead, pay your bills with your debit card. You can also budget to lower your monthly bills if they're too high.

If you're traveling to another country, don't use your credit card if you have to pay a foreign transaction fee. You could exchange cash instead for a smaller fee. Using a card that doesn't charge foreign transaction fees is wiser.

While receiving rewards is a nice perk, they may not be worth it if you are getting hit with high interest for those rewards. For example, you may get 2% cash back when using your credit card at the grocery store, but your interest rate is 15%. In that case, you're not getting the value of that cash back.

Some people spend more money when they feel emotional, known as "retail therapy." It can have a very negative impact on your credit score. Instead of shopping, call a friend or speak to your therapist for support.

If you didn't plan on buying something but then decided you need it immediately, you could be making an impulse purchase. Don't make the purchase right away, even if pressured by a salesperson. Think about it and come back later if you decide it's a good purchase.




SAFETY TIPS WHEN USING CREDIT CARDS
Unfortunately, there is a lot of credit card fraud going on these days because of data leaks and hackers who are stealing consumers' sensitive information. Make sure that when you sign up for a credit card, it provides fraud protection. Check your credit report and contact Experian, TransUnion or Equifax if you notice anything that seems fishy. Also, look at your statements frequently and use strong passwords when storing your credit card online.
Expert Tips on How to Make Credit Cards Work for You
MoneyGeek spoke with experts about making your credit cards work for you. Take a look at their answers for tips on using your credit cards responsibly. You can have a healthy relationship with your credit cards and contribute to your long-term financial wellbeing.
What are some tips you have for using credit cards responsibly?

If your credit score is low, how can you fix it?
Mark Chen
Founder of Investing Long Term
Levon L. Galstyan
Certified Public Accountant (CPA) at Oak View Law Group
Resources for Using Credit Cards Responsibly
There are several resources you can tap into when using your credit card responsibly. These resources are free and will assist you with increasing your score, paying down debt and, ideally, staying out of debt completely.
About Kylie Ora Lobell
---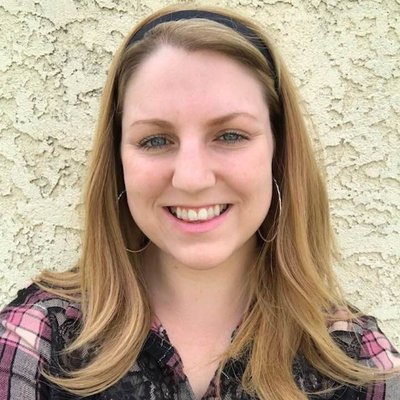 ---