Identifying Red Flags, Safeguarding Sensitive Information and Repairing the Damage
Protect Your Kids from Identity Theft
Last Updated: 10/21/2021
Advertising & Editorial Disclosure
Guarding your child's financial identity may seem harder than protecting them from bullies and broken bones. But although child identity theft is still largely an invisible problem, with preparation and knowledge, parents can keep their children's credit safe.
States that Require Credit Bureaus to Freeze a Minor's Credit Report
Placing a freeze on your child's credit is one way to prevent them from becoming a victim of identity theft. Here are the states that legally require all three major credit bureaus to allow credit freezes for minors.
Transunion will freeze a minor's credit report in all parts of the country.
How Are Children Vulnerable to Identity Theft?
Identity theft affects roughly 14.4 million victims annually, according to research by the Javelin Strategy & Research Group. Children are an attractive target for several reasons. Their credit is pristine, and chances are that no adult will monitor their credit for years or even decades. Generally speaking, research suggests many identity thieves use children's Social Security numbers to fund a lifestyle, not just splurge on a shopping spree. Cases often involve "ordinary" expenses such as mortgages or vehicle registrations. This may help explain why child identity theft cases may involve years of fraudulent activity.
In some cases (usually dire financial circumstances), a child's family member may be the one to steal the child's identity. Family members may believe they are using these "desperate measures" to act in the child's best interest, such as stealing a child's identity with the intent to pay rent or household bills, but they still risk damaging the child's financial security for years to come.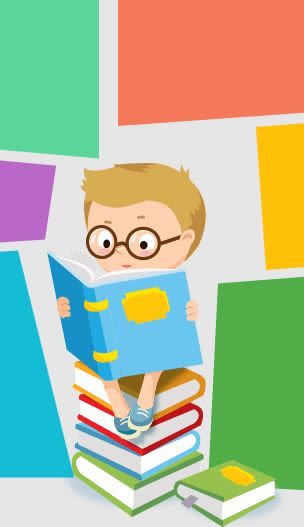 Javelin's 2018 survey indicated that nearly 1.5 percent of all minor children were affected by identity theft.
The youngest victim in CyLab's study was only five months old.
Creating credit accounts is the most common form of child identity theft, followed by cases involving utility accounts, property or vehicle registration. Many child victims have multiple types of identity theft committed against them.
Carnegie Mellon CyLab's study reported as much as $725,000 worth of fraud committed against a single child victim.
The CyLab study indicates that children are 51 times more likely to be victims of identity theft than adults.
Suspicion toward banks can cost you. Javelin reports that fraud victims who don't trust their financial institutions incur 185% higher mean consumer expense than victims who report high levels of trust. This is because they are less likely to use monitoring, email alerts and credit freezes.
How Thieves Use a Child's Information to Steal His or Her Identity
If a thief accesses your child's Social Security number, he or she can use it to open banking, tax or credit accounts in your child's name. Credit companies typically don't verify age against SSN, so the fact that the SSN belongs to a minor is not likely to be discovered. Foster children may be at an even greater risk because they may have more people and households involved in their care (and more opportunity for would-be identity thieves to see sensitive paperwork like birth certificates and Social Security cards).
Identity thieves may also disguise their tracks by creating a synthetic identity. Using a combination of real and fictitious information can make it harder to spot the crime. A thief may, for example, use his or her name or an assumed name and your child's SSN to complete tax paperwork for a job.
Your child's SSN may be vulnerable if schools or doctor's offices are careless with filing sensitive information securely. Thieves may check your trash, intercept mail or even loiter in places like a pharmacy, hoping to overhear information they want. A family member who is struggling financially may have the chance to steal your child's information while they're over to babysit. Eva Velasquez, president and CEO of the Identity Theft Resource Center, has even encountered cases where a parent kept Social Security cards in a wallet, which was stolen.
Even if you keep your child's SSN locked away, your birth announcement on Facebook may open the door for identity thieves. A full name, birthdate and address may be enough for a savvy thief to guess or buy your child's SSN.
Know the Signs of Child Identity Theft
Eva Velasquez of the Identity Theft Resource Center has often seen child identity theft go unreported.
"Most of the time, parents don't know what's going on," she said. "They know something is amiss, but they don't [say], 'Oh, my child is a victim of identity theft.'"
One problem she noted is "the lack of awareness of the value of their children's personal identity information. It's just as valuable as the savings bond that they're saving, or Grandma's heirloom china. We don't assign monetary value to [our] identities."
RED FLAGS THAT YOUR CHILD'S IDENTITY IS BEING MISUSED
Receiving pre-approved credit card offers in your child's name
Receiving financial documents addressed to your child by a name you didn't use (e.g., you opened a savings account for "Leonard" but received a statement addressed to "Leo")
Getting calls from collection agencies
Being denied government assistance because your child is "employed"
Having the IRS deny your child as a dependent because of their "employment"
Getting a notice from the IRS demanding your child's income taxes
Being denied a driver's license due to outstanding tickets your child did not accrue
Being denied a credit card or college financial aid due to a credit history or employment record that should not apply to your child
Repairing the Damage
If you suspect your child is a victim of identity theft, contact your local police department. Credit card companies or other financial agencies will want to see proof that this is being pursued as an identity theft case.
Documents you may need include:
Your child's birth certificate
Your child's social security number
A copy of the police report
Proof of address (such as a utility bill addressed to your household)
Documents to verify that you are the child's parent or legal guardian
Contact Equifax, Experian and Transunion to determine whether there is a credit report with your child's SSN. If there is, ask the companies to remove any accounts, inquiries or notices, and to place a fraud alert on your child's report. If possible, you may choose to freeze your child's credit report.
If your child's fraudulent account has gone to a collections agency, ask to speak to a supervisor or someone who handles fraud cases. Communicate via certified mail whenever possible and keep copies for your records. Do not assume responsibility to pay the debt.
Keep detailed notes on the details you discover about fraud against your child and the actions you've taken. Thieves may have used your child's information to open multiple accounts. Staying organized is important to make sure you address everything.
Depending on the kind of identity theft, resolving the issue may be a matter of days or an ongoing matter that continues for years. Velasquez warns that there's no system in place to freeze an SSN that's being misused to file taxes, for example.
How to Limit Your Child's Exposure to Identity Theft
Identity theft is always a risk, but some basic safety measures can help deter thieves.
Teach Your Child Best Practices for Protecting Their Identity
As soon as your child is old enough to use a computer, teach him or her not to reveal personal information. You might choose to hang a poster by the computer with color-coded guidelines. Green is information that's safe to share (such as first name or age), yellow marks details to ask a parent before sharing (such as birthdate) and red is for information not to share at all (such as SSN).
Don't Share Important Information Around Strangers
It's surprisingly easy to share sensitive information in public places. We rattle off a health insurance number to a pharmacist or make a few business calls while waiting at the DMV ("Can you confirm the last four digits...?"). If you're expecting a new baby, you may be planning to introduce your new arrival over social media the day they're born.
Keep your address off social media. Adjust your privacy settings before posting details about your child, or consider sending birth announcements via email or regular mail instead. If you go on an international flight with your family, don't leave a half-completed customs form with your children's information in the seat pocket.
Keep Sensitive Documents on Lockdown
"Parents don't ask enough questions about who's collecting their child's information or why they need it. We've heard of some afterschool programs that require a birth certificate to prove eligibility," Velasquez said. In most cases, there's no real need for program directors to keep files on sensitive information. "If they do determine that they need to retain a physical copy, then you need to ask, 'How are you protecting that?' If the list is in the trunk of the coach's car, is that really secure?"
Even in your own home, it's smartest to treat sensitive information with discretion. Keep bank statements, medical records, birth certificates and social security numbers (SSNs) in a locked cabinet. Friends and family are not immune to financial temptation. They may even justify identity theft to themselves by intending to pay back expenses they incur, or they might want to use the child's SSN to buy things that benefit the child.
Your loved ones may all be completely trustworthy, but locking up sensitive information is still a good way to model appropriate security measures for your child.
Check Whether You Can Freeze Your Child's Credit Report
In some states, you can freeze your child's credit report with all three major credit bureaus. Generally, this is not a preventative step you'd need to take. (In fact, freezing a credit report preemptively can cause some problems in itself.) Just like you have a fire escape plan in case of emergency, look up your state's recommendation for what to do in case of identity theft.
If you do find yourself freezing your child's credit report, either to resolve an identity theft case or as a proactive measure, make sure you're not sabotaging their financial future.
"The only word of caution...is you need to know how to unfreeze it when they come of age," Velasquez said. "There's no legal mechanism in place to reissue a PIN once a report has been frozen. Keep that letter with a PIN in a secure place."
Resources