If you've ever considered international travel or shopping from international online stores, you've likely encountered the term "foreign transaction fees." Foreign transaction fees are charges you incur when you purchase items or services with your credit card in another currency. Some credit cards do not charge foreign transaction fees, which can be beneficial if you travel often or frequently order items online from other countries.
KEY TAKEAWAYS
No foreign transaction fee cards are best suited for those who regularly transact in foreign currencies, whether they're frequent travelers or avid international online shoppers.

Not every no foreign transaction fee card guarantees the best exchange rates or widespread acceptance or avoids other fees like currency conversion charges.

Evaluate all card details, from rewards and benefits to annual fees and APR, to ensure the card aligns with your financial needs and offers true value.
Benefits of No Foreign Transaction Fee Cards
No foreign transaction fee cards don't charge extra fees for transactions made in a foreign country or currency. This feature has several key advantages.
First, the cost savings are evident. Traditional credit cards often charge a fee, typically between 1% to 3%, on foreign transactions. These fees can accumulate if you're making multiple transactions during an international trip. Using a card that doesn't have these fees means you avoid these extra costs.
Convenience is another major benefit. Many people prefer using a card over carrying cash for safety and ease when traveling. With no foreign transaction fee cards, there's no need to account for added charges with each transaction, making it simpler to manage expenses.
Furthermore, these cards enable predictable spending. Knowing exactly how much a transaction will cost without worrying about added fees makes budgeting and tracking expenses more straightforward.
Who Should Get a No Foreign Transaction Fee Card
Determining the ideal candidates for a card without foreign transaction fees requires understanding where and how cardholders typically spend their money. While these cards offer clear benefits for specific types of consumers, they may not be ideal for everyone.
Frequent International Travelers: This group — which includes business professionals attending conferences, tourists exploring new destinations and students studying abroad — stands to gain the most. They likely make numerous transactions in foreign currencies and over the course of a trip — or several trips throughout a year — the fees saved can accumulate to a significant amount.

Online Shoppers: It's not uncommon for consumers to shop from international websites. Whether it's fashion from Europe, tech gadgets from Asia or collectibles from other parts of the world, purchases from international retailers often involve foreign transaction fees. Having a card that doesn't charge these fees means online shoppers can shop globally without incurring extra costs.

Residents Near Borders: For individuals living near an international border, cross-border shopping or dining might be a frequent activity. These people can benefit from a no foreign transaction fee card if they regularly make purchases on the other side of the border.
Common Misconceptions About Foreign Transaction Fees
There are several common misunderstandings regarding cards with no foreign transaction fees.
Foreign Transaction Fees vs. Currency Conversion Fees: While many people use these terms interchangeably, they represent different charges. A foreign transaction fee is a charge levied by the credit card issuer for processing a transaction in a foreign currency or through a foreign bank. On the other hand, currency conversion fees (or dynamic currency conversion fees) are charges applied when a merchant offers to convert the transaction into the cardholder's home currency at the point of sale. A no foreign transaction fee card eliminates the issuer's foreign transaction fee but doesn't protect users from currency conversion fees. Cardholders should always be aware of this distinction.

Assumption of Best Overall Benefits: It's a misconception that a no foreign transaction fee card automatically offers the best overall terms. While such cards can save money on foreign transactions, they might not always provide the best rewards, interest rates or other benefits. Assess the card's full suite of features and compare it with other options before deciding.

Universality of Acceptance: Just because a card doesn't charge foreign transaction fees doesn't mean it's universally accepted everywhere. For instance, while Visa and Mastercard have wide global acceptance, other cards like Discover or American Express may not be as readily accepted in certain countries or regions. Always ensure your card will be accepted at your travel destination or by an international retailer.
Pros and Cons of a No Foreign Transaction Fee Card
When considering a no foreign transaction fee card, don't focus solely on the absence of these fees. Credit cards come with a variety of features, and you should evaluate the entire package to determine if it aligns with your financial needs and habits.
Pros
Many credit cards offer reward programs that grant points, miles or cash back for every dollar spent. If you're a frequent traveler or spender, it's worth comparing the rewards offered by different no foreign transaction fee cards to see which one aligns with your spending patterns and provides maximum benefits.

Some no foreign transaction fee cards come with annual fees. While the absence of foreign transaction fees can save money, an annual fee can offset those savings. It's important to calculate whether the benefits and rewards of the card outweigh the annual fee.

The annual percentage rate (APR) is a key factor for those who tend to carry a balance month-to-month. Even if a card offers great rewards and no foreign transaction fees, a high APR could end up costing more in the long run if you're not paying off the full balance regularly.

Many credit cards come with additional perks like travel insurance, airport lounge access, concierge services and more. Depending on your lifestyle, these benefits can add significant value to the card and should be considered in your evaluation.
Cons
Potential for Higher Annual Fees

Some of these cards might compensate for the lack of foreign transaction fees by charging a higher annual fee. Assess whether the card's benefits justify this cost.

Not all cards have broad global acceptance. Brands like Discover or American Express might not be as widely accepted as Visa or Mastercard in certain countries. Before traveling or making international purchases, ensure your card will be accepted where you intend to use it.

Potential for Overspending

Without the worry of additional fees, there might be a temptation to spend more freely while abroad or shopping on international websites. Maintaining a budget and avoiding accumulating debt is key, regardless of the card's features.
Alternatives to No Foreign Transaction Fee Cards
While no foreign transaction fee cards are an excellent tool for many, they might not be the best fit for everyone. For those who find these cards don't align with their needs, there are several alternative solutions to consider:
1
Prepaid Travel Cards
Prepaid travel cards allow you to load funds onto a card before traveling. They often come in multiple currency options, enabling you to lock in an exchange rate in advance, which can provide some cost certainty and help with budgeting. Additionally, these cards often come with the added benefit of not having foreign transaction fees, and since they're prepaid, there's no risk of accruing debt.
2
Local Currency
For short trips or infrequent travelers, simply withdrawing local currency might be a viable solution. While there might be fees associated with currency exchange or ATM withdrawals, this can sometimes be a more straightforward and cost-effective approach for occasional international excursions. However, be mindful of carrying large amounts of cash for safety reasons.
3
Mobile Payment Platforms
With the rise of digital wallets and mobile payment platforms like Apple Pay, Google Pay and Samsung Pay, it's becoming easier to make transactions abroad without physical cards. Many of these platforms offer competitive exchange rates and low transaction fees, making them a viable alternative in countries with a strong digital payment infrastructure.
4
Debit Cards
Some debit cards come with favorable foreign transaction terms. Researching and finding a bank or credit union that offers debit cards with low or no foreign transaction fees can be an alternative to credit cards. However, it's worth noting that debit cards may not offer the same level of fraud protection as credit cards.
5
Local Bank Accounts
For those spending extended periods in a foreign country, such as expatriates or long-term travelers, opening a local bank account and acquiring a card from that bank can sometimes be the most economical solution. This allows for transactions in the local currency without incurring foreign transaction fees.
While no foreign transaction fee cards are a valuable tool for many, they aren't the only solution for managing foreign transactions. Depending on individual circumstances and needs, one of these alternative solutions might provide a better fit. Researching and comparing options is always advisable to find the most suitable financial solution for your international spending needs.
Frequently Asked Questions
These FAQ provide deeper insights into the nuances of using no foreign transaction fee cards, helping you understand the specifics and get the most out of your cards.
Find Your Best
Find Your Best
About Grace Pilling
---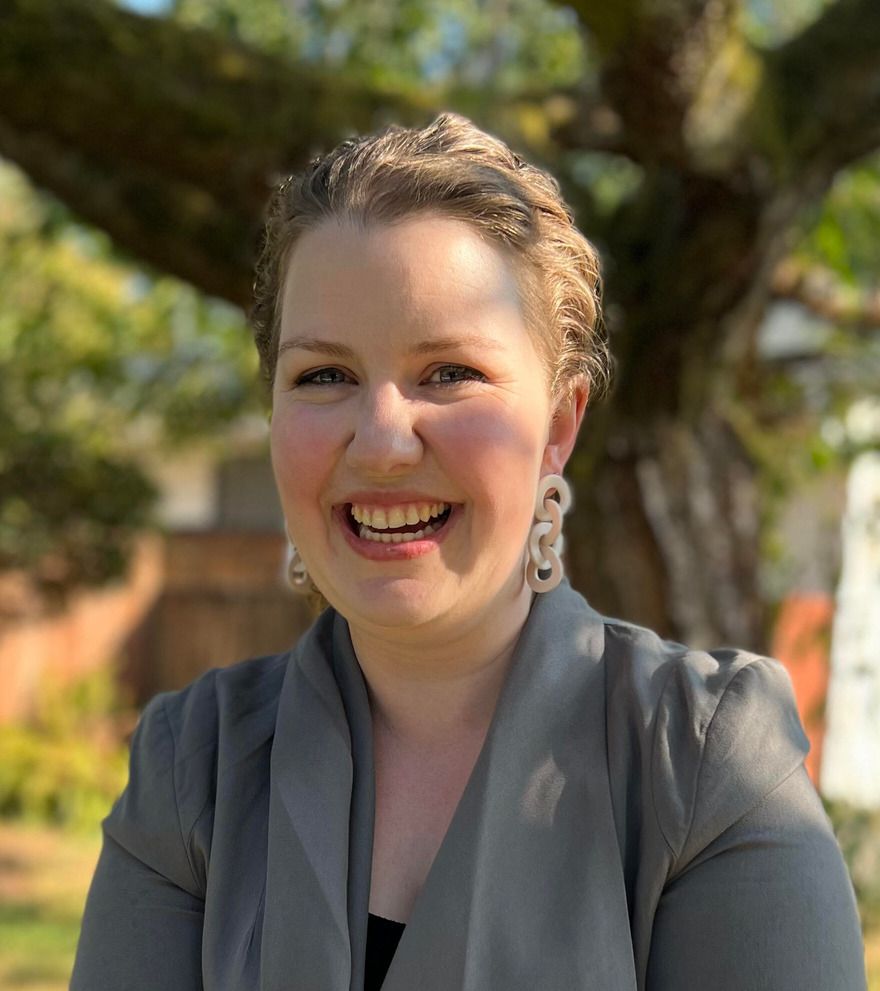 ---