If you need money in a hurry and don't have time to apply for a loan, you may consider using your credit card to get a cash advance. Cash advances tend to come with high interest rates and fees, making them viable only as short-term solutions. While you may get a cash advance by using an ATM, you may also get one by visiting your card provider's branch. The maximum you may borrow through a cash advance is typically a fraction of your credit card's total available credit limit.
On This Page:
Cash advances accrue interest right away and tend to come with high interest rates.
You will need to pay a cash advance fee and, possibly, an ATM fee as well.
Get a cash advance only if you know you can repay the entire amount quickly.
What Is a Credit Card Cash Advance?
A cash advance refers to withdrawing money from your credit card account. However, the cash advance limit is not the same as your card's overall credit limit. Most card providers set cash advance limits as percentages of a card's total credit limit, typically varying from 30% to 50%. Some card providers, on the other hand, set fixed dollar amount limits. You may check this limit by viewing your credit card's agreement or statement.
Once you get a cash advance, the borrowed money starts accruing interest from the date of the transaction. While you need to pay a cash advance fee, you might also need to pay an additional ATM fee. Cash advance APRs are typically higher than APRs that apply on purchases.
What Can Cash Advances Be Used For?
Getting a cash advance is typically not a good idea. Given the high interest rates that come with cash advances, they're best used to meet short-term requirements. You may consider getting a cash advance if:
You need money to cover an emergency.

You don't have time to wait for a loan's approval.

You are sure you'll be able to pay off the money you borrow quickly.
How to Get a Cash Advance
Depending on the credit card you have and its issuer, you can choose to get a cash advance in different ways. For instance, while heading to the nearest ATM is usually an option, you may get one by visiting your card provider's branch as well.
1
ATM
If your credit card comes with a PIN, you may withdraw cash by visiting an ATM that supports your card's network (Visa, Mastercard or Amex). While your credit card comes with a cash advance limit, you also need to account for any per-day limit that an ATM might have. If your card does not have a PIN, you may contact its issuer and request one. In some cases, you might receive your PIN via email or text message almost immediately. When sent by mail, it may take up to 10 business days to get to you.
2
In-person
You have the option of going to any of your card provider's physical locations and requesting a cash advance. In this case, you'll need to present your credit card as well as an acceptable form of identification. When you get a cash advance in person, you might need to pay an additional fee and/or a higher interest rate.
3
Online
Some credit card providers let their customers get cash advances through their websites or apps. In such a scenario, you get the ability to transfer the money you need directly to your bank account.
4
Convenience checks
A few credit card companies give their customers convenience checks that they may use for practically any legitimate reason. When you use a convenience check, it counts as a cash advance.
What Else Is Considered a Cash Advance on a Credit Card?
There are a number of transactions that might seem like regular purchases but count as cash advances instead. As a result, you need to know which transactions might make it to this bracket and attract high interest charges and fees.
Using a credit card to provide overdraft protection to a savings or checking account.
Paying for gambling-related transactions (online and offline).
Purchasing prepaid cards and gift cards
Buying money orders, traveler's checks or foreign currency.
Carrying out wire transfers.
MONEYGEEK QUICK TIP
To minimize the chance that you'll incur a cash advance fee by accident, contact your card issuer to request that they lower your cash advance limit to $0. This will eliminate any unexpected charges and interest on your purchases. -- Lee Huffman, credit card expert at BaldThoughts.com.
How Much Do Cash Advances Really Cost You?
A cash advance can end up costing you a fair bit — all the more so if you take time to repay the money you borrow. While you need to pay interest charges, there are different fees to account for as well.
The interest rate that applies on cash advances is typically higher than that which applies to purchases. For example, while the U.S. Bank Visa® Platinum Card comes with a purchase APR of 14.49% to 24.49%, depending on your creditworthiness, its cash advance APR is 25.99%. In addition, while purchases come with grace periods, interest charges on cash advances start adding up from the day of the transaction.

Your card provider charges cash advance fees each time you use your card to access money from its account. This can be a flat fee or a percentage of the amount you borrow. It can also be the greater of the two. For example, the Capital One SavorOne Cash Rewards Credit Card charges $10 or 3% of the amount of each cash advance, whichever is greater.

You might also need to pay an additional ATM fee that is charged by the ATM owner. This could be a bank, a credit union or an independent ATM owner.
Can a Credit Card Come With Variable Cash Advance APRs and Fees?
Depending on the card you have, you might have to pay different interest rates and fees based on how you choose to get a cash advance. For example, if you use the Bank of America® Unlimited Cash Rewards credit card to get a direct deposit or a check cash advance, the APR that applies is 16.99% to 26.99%, based on your creditworthiness at the time of account opening. If you get a bank cash advance, an APR of 28.99% will apply.
Further, the cash advance fee for a direct deposit or a check cash advance is $10 or 3% of the amount of each transaction, whichever is greater. However, over-the-counter, ATM, cash equivalent and same-day online cash advances charge $10 or 5% of the amount of each transaction, whichever is greater.
Example of Cash Advance Fees and Estimated Payoff
| Action | Amount |
| --- | --- |
| Total Cash advance withdrawal | $500 |
| Cash advance fee (X%) | 3.00% |
| Cash advance APR (X%) | 25.90% |
| ATM fee | $3.00 |
| Total interest and fees | $78.00 |
| Estimated Payoff Timeframe | 12 months |
Alternatives to Credit Card Cash Advances
Given the high interest charges on cash advances, while getting one might seem suitable at the time, it can add to your debt rather quickly. As a result, you might consider meeting your requirement for money in other ways before thinking about getting a cash advance. In all of these scenarios, make sure you borrow only how much you can afford to repay comfortably and in a timely manner.
Borrow from people you know: While this might seem uncomfortable, borrowing money from your family or friends is the most cost-effective way to get the money you need. As with any other type of debt, make sure you have a repayment plan in place ahead of time.
Get a personal loan: If you have time on your hands, you may consider getting a personal loan. Once approved, you may use the funds you receive for any legitimate purpose. Personal loans tend to come with lower APRs than credit card cash advances. Besides, the better your credit score, the lower the APR you stand to get.
Make purchases using your credit card: Since the purchase APR on your card is probably considerably lower than its cash advance APR, consider using it to pay for everyday purchases and utilities (including rent) instead of getting a cash advance. Some credit cards come with 0% APR offers on purchases, which you may use to avoid interest charges, provided you pay off the entire amount before the end of the promo period.
Use overdraft protection: Find out if you can set up overdraft protection on your checking account through your bank. While you need to pay a fee when you use the overdraft protection option, you don't have to worry about paying interest charges. In this case, your bank covers the shortfall through a linked savings account or a pre-approved line of credit. While your bank might give you the option of linking a credit card too, bear in mind that accessing funds from your credit card in this scenario might count as a cash advance.
Other Questions You May Have About Cash Advance Cards
Going through answers to other commonly asked questions about how cash advances work will help you determine if getting one might work well for you.
Next Steps
Now that you know what a cash advance is and how it works, determine if getting one is a good idea or if you might benefit more by getting the money you seek from another source. If you wish to look for a credit card with a low APR or a 0% APR offer, pay attention to factors such as annual fees and rewards as well.
Compare & Review Credit Cards
MoneyGeek experts regularly review spending trends based on data provided by the U.S. Bureau of Labor Statistics (BLS). They also monitor over 2,000 consumer and business cards combined, across parameters such as APRs, annual fees and offers so you may find a card to suit your needs easily.
Explore Topics
Explore Topics
Learn More About Credit Cards
The MoneyGeek editorial team stays on top of the latest financial trends and offers so it may create content and provide answers to questions that help our readers make well-informed decisions.
About Rajiv Baniwal
---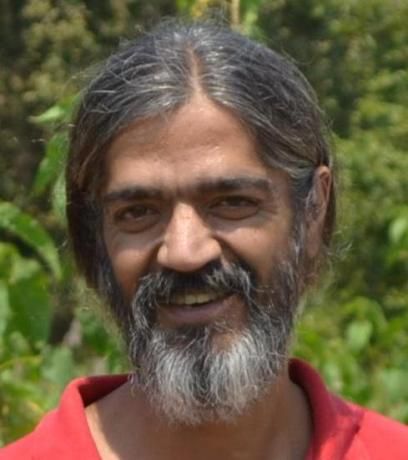 ---