What Is a Credit Card Issuer?
Credit card issuers are financial institutions that offer, approve and manage credit card accounts. These include banks, credit unions and financial technology companies. Your issuer will serve as the lender for the money used when you make purchases using your credit card.
Loading...
---
Credit Card Issuers With the Most Cardholders
One way of determining the largest credit card companies is by the number of active accounts. In 2021, Chase recorded the highest total number of cardholders at 149.3 million. That is 43.1% higher than the company's total in 2020.
A cardholder owns a credit card by being in contract with the credit card issuer and agreeing to specific terms and conditions.
Credit Card Issuers With the Largest Outstandings
Outstanding receivables, considered assets, are debts owed to credit card issuers. Once the credit is loaned, it is expected that the recipient will pay the loan amount back.
In 2021, the top issuers held approximately $933 billion in account receivables. Combined, the 10 largest credit card issuers collectively owned 81.60% of all outstanding credit, slightly higher than the 80.86% in 2020.
Chase had the highest outstandings at $154.3 billion. That said, American Express had the most considerable year-on-year growth at 21.80%.
Credit Card Issuers With the Largest Purchase Volume
Purchase volume is the net amount charged to credit accounts. Generally, issuers that have the highest purchase volume can accommodate greater loans.
In 2021, the seven largest credit card companies produced $3.5 trillion in purchase volume. That is 77.1% of the industry total. It is also 25.6% higher than the total in 2020.
Chase had the highest purchase volume of $950 billion in 2021.
Key Takeaways on Purchase Volume
---
Purchase volume generated by all general-purpose credit cards issued in the U.S. reached $4.6 trillion in 2021.
Chase, American Express, Capital One, Discover and Synchrony gained market shares in 2021.
Credit Card Issuers With the Most Purchase Transactions
Purchase transactions refer to the total number of purchases made through credit accounts. In 2021, the top 20 companies conducted 42.8 billion transactions. That is 23% more than the previous year.
Chase recorded the most purchase transactions in 2021 at 11.3 billion. In terms of growth, Goldman Sachs had the most significant change. Its total grew by 86.8%. That said, the company only had 190 million purchase transactions.
Key Takeaways on Purchase Transactions
---
American Express had the greatest percentage increase in outstandings (up 21.8%) among the top 10 credit card issuers in 2021.
The top 20 issuers conducted 42.8 billion purchase transactions in 2021, marking a 23% increase from the previous year.
Largest Credit Card Issuers FAQs
Typically, the largest credit card issuers offer more products and services. Since they have bigger market shares, they tend to be more financially stable. MoneyGeek answers some frequently asked questions to help you better understand credit card issuers.
Expert Insights on the Largest Credit Card Issuers in the US
Credit card issuers may offer different features and services. Choosing the best option may be a bit challenging. MoneyGeek asked industry experts to share some insights regarding the largest issuers in the U.S.
Data suggests a 23% increase in credit card transactions from 2020 to 2021. What could be the cause of this surge?

The total outstandings for general-purpose credit cards reached approximately $933 billion in 2021. How does this impact the finance industry?

How important is credit card issuer size (in terms of market share) for cardholders?
Cyndie Martini
CEO & Founder of Member Access Processing
Michael S. Cann, Jr.
CEO of Envelope Finance
David B. Shipper
Strategic Advisor, Retail Banking and Payments at Aite-Novarica Group
Related Content
To help you better understand how a credit card works, peruse MoneyGeek's additional resources below. Gather tips you find helpful as you determine the best option for you.
About Nathan Paulus
---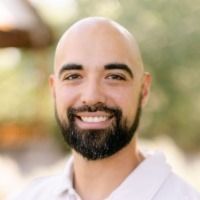 ---