What Is Credit Card Purchase Protection?
Credit card purchase protection, also referred to as damage protection, will protect credit card purchases that were accidentally damaged or stolen within a certain timeframe. In fact, many people choose to use their credit card versus a debit card because issuer's offer purchase, fraud and other types of consumer protection that banks typically don't.
It's important to remember that you'll have a limited amount of time to file a claim and certain requirements must be met to receive compensation. These safeguards prevent consumers from attempting to scam credit card companies.
Loading...
How Does Purchase Protection Work?
Your credit card purchase is protected under your issuer if it was accidentally damaged or stolen within a certain period of time. You'll need to provide required documents to your credit card issuer for your claim to be processed. The coverage may vary greatly between different issuers and cards, but generally, you can claim between $500 and $10,000 and the maximum limit is up to $50,000. This could be per calendar year, per cardholder or per account. It all depends on your credit card provider's policies.
Purchase protection should not be confused with credit card fraud and identity theft protection, extended warranty protection or other kinds of protection that your issuer offers. This is a secondary type of insurance coverage, meaning that your homeowners, auto or renters insurance, for example, must be used first.
If they won't cover it, then you can use purchase protection as a backup. Make sure to keep your itemized credit card receipts and statements to reap the full benefits of this protection.
Understanding Limits and Requirements
Your limits and requirements are going to depend on what your credit card issuer requires in order to file a claim. For example, there are rules surrounding:
The amount that is protected
The timeframe for when you can file
How much you can file in any given time
The documents you need to provide
You will need to thoroughly review your credit card's policies by looking at your agreement with them or you could always reach out to a customer service representative for help. The following are some things to watch for when trying to understand limits and requirements.
Generally, the limits are going to range from $500–$10,000 per claim, depending on your agreement. The better the card (i.e. a premium card), the higher the limit will likely be.

The three major credit card issuers offer them.

American Express, Mastercard and Visa all have purchase protection in place for their consumers. They issue a number of different credit cards on the market.

The time frame is generally from 90–120 days.

You will have three to four months after the damage or theft occurs to file a claim. After that, you won't be able to.

The limits apply to different circumstances.

Sometimes, the limit applies to the cardholder, while other times it may apply to the calendar year or the account if you have more than one card with this issuer.

Reimbursement happens quickly.

Around 15–30 days after you file your claim, you should receive reimbursement if your claim is successful.
The Difference Between Purchase Protection and Other Coverages
Credit card purchase protection differs between other types of protection. Some of those include the limits, the timeframe and other aspects of making purchases. Your situation may not be eligible for purchase protection, but you might be able to file a claim for another kind of protection instead.
| Benefits | Description Title |
| --- | --- |
| Price Protection | With price protection, if you purchase an item and then find it advertised at a lower cost later on, you can show that to the card issuer, file a claim and receive the difference in the price as reimbursement. |
| Return Protection | If you purchase something with a short return window or no return policy at all, you can take advantage of return protection through your card issuer, which will extend the return time and get you your money back. |
| Extended Warranty | You may have purchased something with a warranty, but that warranty expired. If an item has become damaged, then you can get an extended warranty through your credit card issuer. |
| Fraud Protection | If someone steals your card and makes unauthorized purchases, then fraud protection could cover you and you won't have to pay any of it back to your credit card company. |
Which Credit Cards Offer Purchase Protection?
Many credit cards offer purchase protection as a benefit. When you apply for a card, you can review the agreement and/or reach out to the card issuer to find out more. The coverage for each card can vary, and some credit cards might not offer this benefit at all. Unlike fraud protection — which is pretty universal — only some cards will provide a purchase protection policy, also known as a damage protection policy.
Some benefits may be determined based on the card level you're approved for — a premium rewards card may have higher limits. For instance, The American Express® Gold Card offers a maximum coverage of $10,000 per item or $50,000 per card per calendar year. The Blue Cash Everyday Card from American Express, which is not as premium, offers $1,000 per item or $500 per event for natural disasters.
Comparing Major Networks' Purchase Protection
The major networks — Mastercard, Visa and American Express — provide different types of coverage. Learn how long coverage lasts, the reimbursement timeline and more before applying for a card with these issuers.
Factors to Consider

Mastercard

Visa

American Express

Credit cards
covered by
purchase protection

It depends on what
the financial
institution offers for
Mastercard. It is
called Purchase
Assurance and you
can learn more by
reading their policies.

Visa Infinite and
Signature cards
provide protection.
Theft and damage
are covered under
their policy.

Eligible American
Express cards are
covered. This
includes most of
them. Check your
policy.

How long does
coverage last?

Coverage lasts for up
to 90 days from the
date of purchase,
typically, but some
cards go up to 120
days.

Coverage lasts for up
to 90 days from the
date of purchase,
typically, but some
cards go up to 120
days.

Coverage lasts for up
to 90 days from the
date of purchase.

The maximum payout
is up to $1,000 per
loss and a total of
$25,000 per
cardholder account
per 12-month period.

Visa will reimburse or
repair for up to
$10,000 per claim or
$50,000 per year.

The maximum
payment limit is
$10,000 depending
on which type of
American Express
card you have, but it
may only be $1,000.
There is a limit of
$50,000 per year.

How long is the
reimbursement
timeline

You will need to look
at your cardholder
agreement.

You will receive a
repair or
reimbursement up to
15 days after your
claim has been
approved.

You should receive
money back within 30
days of your claim
being approved.

Primary or
secondary
coverage?

This coverage is
secondary.

This coverage is
secondary.

This coverage is
secondary.

What types of
events are
protected?

Theft and damage to
the goods

Theft and damage to
the goods

Theft and damage to
the goods, as well as
loss
What Does Purchase Protection Cover and Not Cover?
Purchase protection typically covers damage and theft as well as loss in some instances. If your card gets stolen, you'd turn to fraud protection. There are also return and extended warranty protection policies available from some cards. You'll need to adhere to the terms and conditions of your card issuer and use your other types of insurance first in order to potentially qualify.
Major Networks

Protection Inclusions

Protection Exclusions

Lost items
Computer software
Perishable items
Pre-owned goods

Lost items
Pre-owned items
Used items
Computer software
Items that a common carrier
like USPS controls (along with
other delivery businesses)

Computer software
Downloaded services
Dental services
Medical services
Goods for commercial or
professional usage
How Do I File a Purchase Protection Claim?
You will need to take certain steps to receive the benefits of your purchase protection. They include filing a claim with the required documents, such as your credit card statement, itemized receipt and your police report (if it involves theft). You will need to file a claim through your primary insurance, such as your auto insurance or homeowners insurance, first, so keep that in mind.
In general, the process is the same, but there could be some differences when it comes to the specifics. You will need to check your cardholder agreement to find out the information specific to your card. And if you hit the maximum limit, you won't be able to file a claim.
1
Go through your primary insurance.
This may be your homeowners or car insurance policy. If this avenue does not work, then you can turn to your credit card for help.
2
Read your cardholder agreement.
Review your agreement and call your credit card issuer if you need more clarification. They will let you know exactly what to do to file a claim for purchase protection.
3
Gather the required documents.
This may include your credit card statement, itemized receipt, insurance claim and police record, if a theft occurred. You'll need to turn in these documents with your claim form.
4
Wait for an answer.
You can call up your credit card company if the reimbursement period has passed. Typically, it will take 15–30 days once your claim has been approved.
5
Protect yourself in the future.
Make sure you take the necessary steps to protect your purchased items. You may want to consider signing up for warranties and being more careful with your items if you accidentally damaged them.
DOCUMENTS YOU WILL TYPICALLY NEED TO FILE A CLAIM
There are required documents for filing your claim. Make sure you double-check your cardholder agreement to see what is required of you and reach out to your credit card company if you have any questions. Remember that if a theft occurs, you'll need to file a police report right away in order to have the best chance of success with your claim.
Your credit card statement. You can generally find this online and/or in the mail. It'll show your purchase on it.
An itemized receipt. This receipt should show the item you purchased and its cost so all purchasing details are clearly defined.
Your police report for theft. You will need to prove that someone stole from you and the only way to do this is by filing a police report.
A copy of the claim settlement you received from your primary insurance company. This would apply because of the secondary coverage rule.
Your insurance declaration page. If you can go through your other insurance for primary coverage, your card issuer may require this page.
Credit Card Purchase Protection FAQs
You may still have some questions about credit card purchase protection. By looking into the answers before you file your claim, you can save time and energy.
Expert Insights on Credit Card Protection
MoneyGeek reached out to several financial experts for their insights on what credit card protection details and other ways to protect your credit account.
Why is it worth it to make payments with credit cards when it comes to protection?

What other ways can you protect your credit card?
James Clifton
Assistant Professor of Accounting Practice at North Dakota State University
Richard Alderman
Director, Consumer Law Center at the University of Houston, Professor Emeritus
Michael Rose
Founding Partner at Hach & Rose
Shawn Plummer
CEO of The Annuity Expert
Related Content
Learn more about credit cards to increase your financial understanding. With all these resources, you can make better informed decisions about your finances.
About Kylie Ora Lobell
---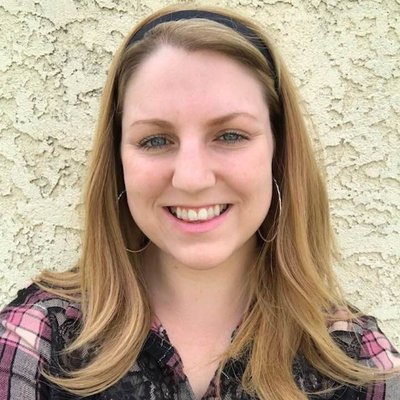 ---