Much like a credit card issued by a bank, a credit union credit card gives you access to a predetermined limit of revolving credit. When used properly, it also gives you the ability to improve your credit score. However, depending on the credit union you're a part of and the credit card you get, your other credit accounts with the same credit union may be used as collateral.
Joining a credit union requires that you meet its membership eligibility criteria. Once you do, you may expect more lenient terms to qualify for a credit card compared to most banks. Some credit unions provide regular credit cards for people with average credit. Several offer secured credit cards for people with poor credit or no credit histories.
On This Page:
Credit unions tend to offer credit cards with lower interest rates and fees than banks.
Several credit union credit cards give you the ability to earn rewards and cash back.
All your credit accounts from a single credit union might be linked through cross-collateralization.
Some of the links on this page will take you to one of our partner's sites, where you can compare and apply for a selected credit card.
What Are the Pros and Cons of Credit Union Credit Cards?
Understand the pros and cons of credit union credit cards to determine if applying for one might work well for you.
Pros
Reassessment of your application: Once a bank denies your application for a credit card, there is little chance that it will reconsider its decision. However, it is common for credit unions to reconsider their lending decisions after taking individual circumstances into account. The possibility of approval increases if you've maintained a long and healthy banking relationship with the credit union. Your credit union might also reconsider its decision if you're willing to go through a financial education program.
Lower rates and fees: It is fairly common for credit union credit cards to come with lower annual percentage rates (APRs), annual fees, foreign transaction fees, balance transfer fees and late payment fees when compared to credit cards from most banks. For example, the Navy Federal Credit Union Visa Signature cashRewards Card has no annual fees and a relatively low APR. Plus it offers up to 1.75% cash back rate to help you rack up reward points easily
High levels of customer service: Since credit unions tend to focus on providing great customer experiences, you may expect higher levels of service than most big banks that focus primarily on numbers.
Access to other financial products: Credit unions offer the same basic financial products that banks do, including checking accounts, savings accounts, certificates of deposit, auto loans, personal loans and mortgages.
Cons
Membership eligibility criteria: You may apply for a credit card through a credit union only after becoming a member. Since credit unions have limitations surrounding who may become members, this might work as a drawback.
Cross-collateralization: Cross-collateralization refers to linking all your credit accounts from a single credit union. In this case, if you default on any one account, it may use a different account's collateral to secure the same. For instance, assume you have a credit card and an auto loan from the same credit union. If you default on your credit card, the credit union may take possession of the automobile purchased using the auto loan. Not all credit union credit cards come with cross-collateralization, although it's best to read the fine print in advance.
Absence of 24/7 customer service: Given the scale at which many credit unions work, they can't provide round-the-clock customer support. Some credit unions make over-the-phone support available only during business hours on working days.
Is It Easier to Get a Credit Card From a Credit Union?
When you apply for a credit card through a credit union, you may expect the credit union to check your credit score. However, as a member with less-than-perfect credit, you might find it easier to qualify for a credit card through your credit union than a bank. Besides, if a credit union declines your application initially, it might be willing to reconsider its decision. This is because credit unions usually focus on providing suitable solutions to their limited pool of members and typically give them the opportunity to explain their individual situations. Furthermore, your chances of approval increase if you've maintained a good banking relationship with the credit union for a prolonged period.
MONEYGEEK EXPERT TIP
When looking for a credit union credit card, pay attention to aspects such as eligibility criteria, fees, APRs, rewards and added perks. We've narrowed down on the best by subjecting the leading credit union credit cards to our unique ranking methodology so that you can easily find one that works well for you.
Is It Better to Get a Credit Card Through Your Bank?
Getting a credit card through your bank might be better than getting one through a credit union in some scenarios:
Qualifying for a card might be easier if you've maintained a good relationship with your bank over time.
You get a lower APR through your bank's credit card.
The card from your bank comes with an introductory APR offer on purchases and/or balance transfers.
Your bank's card is offering a sizable introductory bonus.
You need a co-branded airline or hotel travel rewards card that only your bank provides.
Your bank offers a rewards card with high reward rates across category-based spending.
Your bank has a card with useful additional features that you cannot find in a card from your credit union.
You're unable to find a credit union of which you may become a member.
MONEYGEEK QUICK TIP
Developing a relationship with a credit union can save money on all of your banking needs. Most credit unions are nonprofits and typically offer lower rates and fees than for-profit banks. -- Lee Huffman, credit card expert at BaldThoughts.com
Expert Advice About Credit Unions
We've asked financial experts from across the country a few questions about the pros and cons of credit union credit cards to further help you decide whether you should get one.
Should someone who plans to maintain revolving balances get a credit union credit card with a low regular APR or a credit card from a bank with a 0% APR offer on purchases?

How do community charters work when it comes to becoming members of credit unions and applying for credit cards based on where people live?

What effect does defaulting on a credit union credit card have?
Dr. David L Tuyo II
President and CEO of University Credit Union
Other Questions You May Have About Credit Union Cards
Getting to know the answers to other commonly asked questions about credit cards from credit unions will hold you in good stead when it's time to select a suitable alternative.
Next Steps
Now that you know the pros and cons of credit union credit cards, determine if you might benefit from getting one. If you decide to move forward, make your selection based on factors such as fees, interest rates, rewards and added perks. If you're still of two minds, consider taking a look at what other types of credit cards have to offer.
Learn More About Credit Cards
By staying up to date with the latest that happens in the credit card world, members of our editorial team are able to answer all our readers' questions quickly and accurately. If you have a question about how cards from credit unions can help build credit, how to look for a suitable rewards card, how to make use of a balance transfer offer or any other credit card-related matter, you may rely on them to send you in the right direction.
About Rajiv Baniwal
---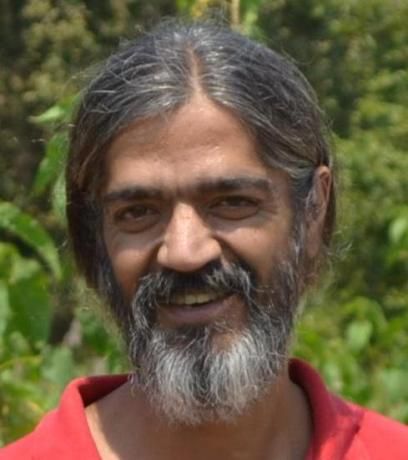 ---