Wells Fargo credit cards come with benefits such as rewards and low APR offers. An increase in your credit limit can give you the means to use your card on larger spending without negatively affecting your credit utilization ratio.
And if you currently have a Wells Fargo credit card or are considering one, requesting a Wells Fargo credit limit increase is relatively simple, although you need to do so over the phone. Wells Fargo will also periodically review accounts and offer automatic credit line increases to some cardholders.
If you request a credit limit increase, Wells Fargo may carry out a soft or hard credit pull to determine your eligibility. Soft credit pulls are more common. But should Wells Fargo use a hard credit pull, it may temporarily cause your credit score to drop.
If Wells Fargo denies your request, you can submit another request — although it's best to do so only after taking steps to increase your chances of getting approved. As an alternative, you may also apply for a new credit card, either through Wells Fargo or a different card issuer.
On This Page:
Wells Fargo may offer you an automatic credit limit increase if you use your credit responsibly.
You can submit a Wells Fargo credit limit increase request over the phone but not online.
Wells Fargo looks at your payment history, credit report and income to make a decision.
How to Increase Your Credit Limit With Wells Fargo
While several credit card issuers allow cardholders to request higher credit limits online and over the phone, Wells Fargo lets you do so only over the phone.
The Wells Fargo credit card customer service number you need to call to submit your request is 1-800-642-4720. When making the call, be sure to have your credit card number and financial information close at hand.
Wells Fargo Automatic Credit Limit Increase
There are instances when Wells Fargo offers automatic credit limit increases to its cardholders. However, it has no published guidelines on when or how you might qualify. Your eligibility hinges on making all your payments on time and maintaining a low credit utilization. Even so, there is no guarantee the bank will increase your credit limit unprompted.
MONEYGEEK EXPERT TIP
Asking for a credit line increase is simple with many credit card issuers, including Wells Fargo. The process can take under a minute, and having even more flexibility to get even more credit line availability in your name will only help you.
However, you should never spend more than you already do just because you've been given a larger credit line. Doing so can be a recipe for disaster.
— Brett Holzhauer, contributing expert for MoneyGeek
What Are the Benefits of Having a Higher Credit Limit?
Once you get a higher credit limit on your Wells Fargo card, there's an immediate increase in your available credit. While this translates into more spending power, it can also help improve your credit score. However, the benefits are for the taking only if you use the extra credit responsibly.
A higher credit limit allows you to use your credit card more freely while still maintaining a desirable credit utilization ratio.

If you refrain from building more debt, the increased credit limit may have a positive effect on your credit utilization ratio. This refers to how much of your total available credit you've used and should ideally be below 30%. Your credit utilization ratio plays an important role in the calculation of your credit score, and the lower it is, the better.
When Should I Request a Credit Limit Increase?
Wells Fargo offers no details surrounding how long you need to wait after getting a new card before you may request a higher limit. But the general rule of thumb within the industry is to give it at least six months. Regardless of whether Wells Fargo approves or denies your request, consider waiting for six more months before submitting another request.
If you're interested in a credit line increase, a few factors can increase your chances of getting approved. These include a considerable improvement in your credit score and a hike in pay. But note that the reverse is also true: a drop in your score or reduced income may lower your chances of getting approved for an increase — and may even prompt Wells Fargo to decrease your card's limit.
Factors That Determine Credit Limit Increases/Decreases
---
Increases
You make your payments on time.
You maintain a low credit utilization ratio.
There's been an improvement in your credit score.
You've received a hike in pay.
Decreases
Late payments
You've missed making payments.
You have a high credit utilization ratio.
Remember that a higher credit limit brings with it the potential to accumulate debt that you have trouble repaying. If this happens, it can affect your finances and your creditworthiness adversely. Besides, if you don't pay off your balances in full each month, you'll need to pay interest charges that can add up to a significant sum over time.
Reminders Before Requesting a Credit Limit Increase
There is no guarantee that Wells Fargo will approve your credit line increase request. However, reviewing some key factors might improve your chances of getting approved.
Know how much of a credit increase to request
Since Wells Fargo doesn't provide published guidelines about credit limit increases, it's best to stick to industry best practices. That means you limit your request to no more than 25% of your card's existing limit. For instance, if you have a Wells Fargo card with a limit of $5,000, the standard recommendation is to ask the bank to increase it by up to $1,250.
Additionally, if Wells Fargo asks why you're asking for a credit limit, be sure to say that you have upcoming expenses you want to charge on the card. Whether that is true or not, they will be further incentivized to approve your request.
Know your current credit score
There's a good chance that Wells Fargo will look at your credit score when you submit a request for a higher credit limit. This can be through a soft or hard credit pull. In any case, it's a good idea to know your credit score before asking for a higher limit because there's little chance of success if you have poor or average credit.
Depending on your card, how well you've used it and your current income, you'll typically need a good or exceptional credit score to qualify. That means you'll need a credit score of at least 670, and you stand a better chance if it's 740 or higher. If you don't meet this criteria, consider improving your credit score before submitting a request.
Know your credit utilization
Your credit utilization ratio considers all debt you incur from different types of revolving credit. However, it's common for card issuers to look at card-specific credit utilization when dealing with requests for higher credit lines. In both cases, you should try to keep this number below 30%.
If you have a Wells Fargo card with a credit limit of $6,000 and an outstanding balance of $2,000, the card's credit utilization ratio will stand at 33%. In this case, bringing the balance down to below $1,800 will get your credit utilization ratio to a good level. However, paying off as much of your balance as possible before requesting a credit line increase is ideal.
What to Do if the Request Is Denied
Wells Fargo may deny your request for a credit limit increase for different reasons. If you don't find out why over the phone when you call to submit your request, the bank may inform you of the reason via mail. The common reasons for rejected requests can include:
You have poor or average creditworthiness.
Your card is less than six months old.
You don't use the card often enough.
You've made late payments.
Your outstanding balance is high.
If you don't find success with your initial request, you may consider asking again after at least six months. But it's a good idea to address the concerns that caused your request to be rejected before asking again. If you need access to a higher credit limit sooner, applying for a new card might also be an option.
Apply for a New Wells Fargo Credit Card
You may also consider applying for a new Wells Fargo card. However, note that the bank explicitly states that you cannot apply for a new card if you've opened a credit card account with it in the preceding six months. So you'll need to wait until you've had your current card for at least six months.
Upon receiving a new Wells Fargo card, you'll notice an increase in your combined credit limit. As long as you don't accumulate more debt and that you repay any balances on your credit cards quickly, you can expect your credit utilization ratio and credit score to improve. That can help fix the usually temporary dent in your credit score resulting from your application for a new card.
If you plan to increase your overall credit limit by getting a new card, comparing all the different credit cards Wells Fargo offers is a good first step. Wells Fargo has a few different credit card options for various uses. For example, you may choose to apply for a cash back card, a card with a low APR offer or even a co-branded card.
| Credit Card | Best for | Approximate Max Credit Limit |
| --- | --- | --- |
| | | |
| | Balance transfers and purchases | |
| Wells Fargo Autograph Card | Earning higher rewards on bonus categories | |
Other Questions You May Have About Wells Fargo Credit Limit Increases
Next Steps
Compare Wells Fargo Credit Cards
Learn More About Credit Limit Increase
Explore Topics
Explore Topics
About Rajiv Baniwal
---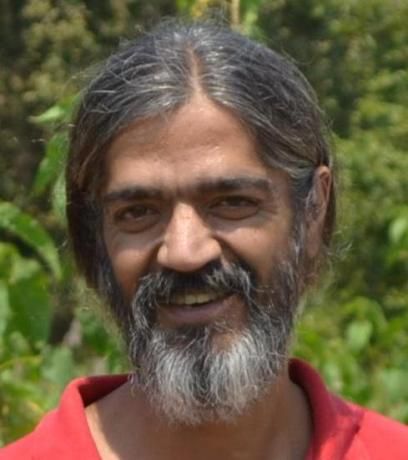 ---