Individuals can apply for a credit card at 18 years old, but they must demonstrate the ability to pay as stipulated by the Credit CARD Act of 2009. By age 21, the application process is more straightforward, with no need to prove independent income or secure a co-signer, provided other criteria set by the card issuer are met.
For those under 18, becoming an authorized user on a parent's card is an option, though readiness for this responsibility should be assessed. It's crucial to note that credit card approval hinges not just on age but also on credit history, income and the card issuer's specific requirements.
KEY TAKEAWAYS
Individuals can apply for a credit card at 18 but need proof of income.
Those under 18 can't have their own credit card but can become authorized users, benefiting from the primary holder's credit behavior.
Credit knowledge, responsibility and the primary holder's financial health are crucial when considering getting a child a credit card.
How to Get a Credit Card at 18?
Due to the Credit CARD Act of 2009, if you're between 18 and 21, you must show proof of independent income or assets to indicate your ability to pay. This can be from a job, grants or scholarships. Additionally, you can get a credit card through the following methods:
Consider a Student Credit Card: Many banks offer credit cards designed for college students. These typically have lower credit limits and may offer rewards for things like maintaining good grades.
Start with a Secured Credit Card: Consider a secured credit card if you're having trouble qualifying for a regular credit card. With these, you provide a deposit (which becomes your credit limit) and use the card like any other. It can help you build credit when used responsibly.
Become an Authorized User: Another way to start building credit is by becoming an authorized user on someone else's account, such as a parent. This allows you to use their credit card and benefit from their credit history.
Get a Co-signer: If you can't prove independent income, another option is to have a co-signer, like a parent or guardian. The co-signer will be responsible for your debt if you can't pay it. Note that most credit card issuers have phased out this option, but it's still best to check if it is still available.
Remember, building credit is a marathon, not a sprint. It's essential to be informed and use credit responsibly from the start.
MONEYGEEK QUICK TIP
Developing a strong foundation of credit is important for young adults. Whether you are able to open your own account or are added as an authorized user to someone else's, it is crucial that you are responsible with the card and only buy what you know you can pay off when the statement closes each month. — Lee Huffman, credit card expert at BaldThoughts.com
Can I Get a Credit Card if I'm Under 18 Years Old?
If you're under 18 in the United States, you cannot get a credit card in your own name due to legal age restrictions. However, there are ways to access and use credit:
One of the most common methods is to become an authorized user on someone else's credit card, typically a parent or guardian. As an authorized user:

You'll receive a card with your name on it linked to the primary cardholder's account.
You can make purchases, but the primary cardholder is responsible for paying off the balance.
Being an authorized user can help build your credit history if the primary account holder manages the account responsibly (e.g., making payments on time).

While not credit cards, prepaid cards allow you to spend money you've loaded onto the card in advance. They don't help build credit but provide a way to make electronic transactions and practice responsible spending.

Though less common, some banks might allow someone under 18 to be a joint account holder with an adult on a credit card account. Both parties are equally responsible for the balance.

Another alternative is to get a debit card linked to a checking or savings account. Again, this isn't a credit card, but it allows electronic transactions and ATM withdrawals.
What's the Minimum Age Requirement for an Authorized User?
In the U.S., credit card companies' policies vary on how young you can be to become an authorized user. Some have no age limit. However, being an authorized user doesn't always mean your credit activity gets reported to major bureaus. Check both the age and reporting policies before joining a card.
Minimum Age for an Authorized User With Credit Card Issuers
| Card Issuer | Minimum Authorized User Age |
| --- | --- |
| | |
| | |
| | |
| | |
| | |
| | |
| | |
| | |
| | |
| | |
| | |
When Should Your Child Get a Credit Card Under 18?
Getting credit cards for kids involves adding them as authorized users on your own credit cards. While adding children as authorized users can help them learn the ropes of managing credit effectively, it's essential that they use their cards correctly. Determining when you should get a credit card for a child under 18 requires paying attention to a few other factors, including:
Responsibility: Start by determining if your children can follow the limitations you set in place surrounding the use of credit cards. These can include limiting what they may use their cards for and how they make payments toward their cards. In addition, you'll also need to monitor their credit card usage to ensure they're on the right track.
Understanding of credit: Understanding how credit cards work is essential for children, even if they're added as authorized users. Children should be aware of interest rates, credit limits, the importance of making payments on time and credit utilization ratios before they get their first credit cards. Once they know how their credit usage affects their credit scores, they're typically better prepared to use their first cards properly.
The state of your credit: If you do not have good or excellent credit, you might want to reconsider getting your child a credit card as it can place additional strain on your finances. Besides, unchecked spending by an authorized user can bring down the primary cardholder's credit score via missed payments or an increase in your credit utilization ratio.
In cases of emergency: Children who live away from home might benefit by having credit cards that they may use to deal with different types of emergencies. However, it's important to establish what might constitute an emergency in advance.
Next Steps
If you're over 18 years of age, can show proof of income and feel you'll manage your credit well, you may consider getting your first credit card. If you're a student, you may want to look at what the top student credit cards have to offer, as these are typically easier to qualify for than regular cards.
Frequently Asked Questions
We answered some of the most common questions asked about student credit cards to help you further decide if getting a student credit card is right for you.
Find Your Best
Explore Topics
About Rajiv Baniwal
---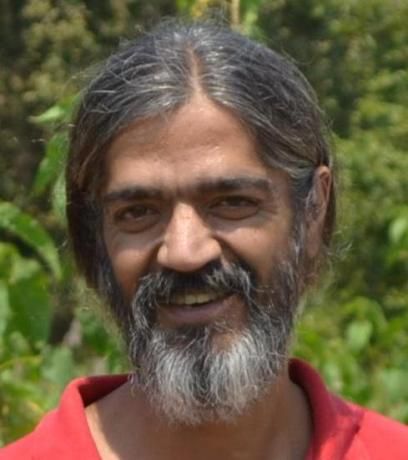 ---