Most credit issuers let you download old card statements using their online platforms. However, how far back you can go when accessing old statements varies from one issuer to the next.
People who wish to have extra peace of mind may want to keep their paper credit card statements for 60 days, which is how long you have to dispute billing errors and fraudulent charges. There are also instances when keeping your statements for longer may be beneficial. For example, if you face a tax audit, you might need to present statements from the last six years.
Safekeeping of credit card statements is critical — whether they're in the form of paper or digital files — since bad actors can use them to carry out identity theft.
On This Page:
Depending on your card's issuer, you might get online access to statements from the last two to seven years.
When it comes to tax audits, you might need to provide credit card statements from the last six years.
Not properly storing or discarding old statements may lead to instances of fraud and identity theft.
How Long Should You Keep Your Credit Card Statements?
It's important to have access to credit card statements in case of fraudulent transactions or erroneous billing. You might also need access to them in other scenarios. In addition, you may use your credit card statements instead of receipts/invoices in some situations.
For Personal Finance: 60 Days to One Year

According to the Fair Credit Billing Act (FCBA), you have 60 days to report and dispute any error in your credit card statement to the card's issuer. So, keeping your statements for this long makes sense. If you rely on paper statements and wish to use them to track your spending habits, holding on to them for a year is ideal.

For Business or Tax-Related Expenses: Three to Six Years

If your income tax returns include claims for deductions, it might be in your best interest to keep proof of the charges in question in case the Internal Revenue Service (IRS) decides to audit your tax filings. According to the IRS, it usually includes returns from the preceding three years in an audit. But, it could go longer— though rarely longer than six years. Bear in mind that not all issuers let you access statements from this far back through their online platforms, and you may need to contact them directly if you're strictly digital.

For Extended Warranties: Until the Warranty Ends

If your credit card extends the manufacturer's warranty on an eligible purchase, consider keeping the statement until the extended warranty ends. For example, if you purchase a television with a three-year warranty that your card issuer extends by a year, keeping the statement in question for four years is ideal. Going through the extended warranty's terms and conditions is recommended, as it indicates whether you also need to retain relevant credit card receipts or invoices.

For Statement Credits: Until You Receive the Statement Credits

If you stand to receive a statement credit for a purchase, you keep the statement that shows the purchase until you receive the credit. This is also the case if you are to receive a credit for a returned purchase. A statement credit may take a few days or weeks to post, so keep an eye out for it. If you redeem cash back or rewards as a statement credit, you can expect that credit to post to your account within a few days or by the next billing cycle.
How to Store and Dispose of Your Credit Card Statements
The Federal Trade Commission (FTC) confirmed that there were close to 1.4 million reports of identity theft in 2021. Since someone can steal your identity by using your credit card statements, it's important to store and dispose of them carefully. Fortunately, this is pretty easy to accomplish whether you have paper statements or digital ones.
Paper. You should store your paper statements where there's little chance of their being stolen or destroyed. Using a fire-resistant safe is typically the best. When getting rid of old statements, consider investing in an inexpensive paper shredder. Alternatively, you may use the services of a professional shredding company.
Digital copies. If you have your credit card statements in the form of digital files, store them in a password-protected folder. You should also have a password for logging into your computer. Some credit card companies provide password-protected statements.
Steering clear of storing paper statements lets you save space, paper and, possibly, some money. However, there are instances when you might benefit by hanging on to them.
While most credit card issuers let you access digital statements from the last 12 months, there's always the chance of technical glitches or other issues. Plus, if you close a credit card account, you might lose online access to its statements altogether. Of course, you could also download those statements before closing the account.
Keep in mind that while credit card issuers let you access old statements digitally, how long they do so tends to vary from one card provider to the next as indicated below:
Chase: Seven years
Bank of America: Seven years
American Express: Three years
Navy Federal Credit Union: Three years
Citi: Two years
Wells Fargo: Two years
Depending on your card's issuer, you might be able to get archived statements going back several years. But, this service tends to come at a cost.
And, it might not be possible to get old statements by visiting a branch. Instead, you might need to contact your card issuer's customer service department over the phone or via email and then wait for copies.
PAPER VS. DIGITAL CREDIT CARD STATEMENTS
Online credit card statements are easier to access than paper statements. Some issuers charge fees to provide paper statements, and a few offer incentives to opt out of paper statements. While these work in favor of going paperless, credit card companies don't provide online access to old statements forever. Besides, people who are not comfortable with the online world might still prefer paper statements. So, there's no clear winner between the two.
Other Questions You May Have About Credit Card Statements
Looking at answers to other commonly asked questions about how long you should keep credit card statements will put you in a better position when dealing with your financial documents. Knowing whether and how you can access statements for a closed account or whether statements can work as receipts, for example, can help you make informed decisions on what to keep and for how long.
Next Steps
Learn More About Credit Card Processes
Explore Topics
Explore Topics
About Rajiv Baniwal
---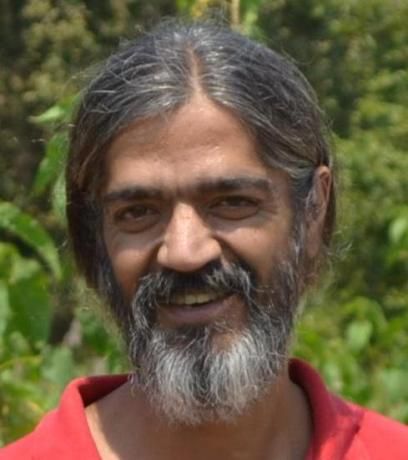 ---