Credit card companies mainly earn a profit from cardholder and merchant fees, such as interest, processing and other fees. Through these charges, credit card issuers and credit card networks, such as Visa and Mastercard, sustain their business. By understanding how companies profit from your credit cards, you can learn how to minimize your payments to these financial giants.
Loading...
Understanding How Credit Card Companies Generate Profits
When a bank and credit union cardholder pays interest on their purchases, or annual and late fees, they are directly contributing to how these issuers make a profit. Banks and credit unions also make money from merchants who accept debit or credit cards, by charging merchant processing fees on their card-based sales. The breakdown below helps illustrate how credit card companies make a profit from customers and merchants.
Types of Credit Card Companies
Credit card companies is a broad term for three groups: card issuers, credit card networks and credit card processors. The way these groups make money varies, as they all play a different role in credit card processing.
Credit Card Issuers
Card issuers consist of banks and credit unions, who approve credit accounts and issue cards to consumers or business owners. This group makes money from credit cards by charging cardholders fees, such as annual, cash advance, interest and late.
Note that interest fees, or your annual percentage rate (APR), can get pretty high. The Federal Reserve found that the average annual APR for credit cards in the first quarter of 2021 was 15.91%. This means that if you had a balance of $1,000, you would be charged $159.10 in interest.
Credit Card Networks
A credit card network — Visa, Mastercard, Discover and American Express — enables merchants and issuers to conduct transactions by facilitating each purchase. In essence, it serves as a middleman.
Card networks, also known as card associations, make money through the fees charged each time the card is swiped. This fee covers fund transfers from each bank, providing data to the merchant and more. The more transactions there are, the more money they make.
Credit Card Processors
Card issuers and merchant banks typically don't communicate directly with each other — they do so through credit card processors. They work in the background to ensure each transaction is processed securely and lets the card network know about it. Similar to networks, credit card processors make money from a percentage of each transaction made between a cardholder and a merchant.
3 Sources of Income for Credit Card Companies
Consumers and merchants contribute the most to a credit card company's profit, but this eventually gets split between the different parties involved. Learn more about how a credit card company can make money below.
| Ways to Earn Profit | Description |
| --- | --- |
| Interest | If you have a balance on your credit card, issuers will charge interest on your account. The interest rate is established at the beginning of your agreement. |
| Credit Card Fees | Beyond interest, credit card issuers can also charge different fees, such as annual fees or late fees. |
| Transaction Fees | Card issuers, networks and processors all include transaction fees that get charged to the merchant. |
6 Ways Issuers Benefit From Cardholders
As a consumer, knowing how credit card issuers profit from your purchases is important and can help you minimize or avoid these fees altogether. There are several ways that credit card companies make money from cardholders and are detailed below.
1
Interest
Credit card balances are charged interest in exchange for the privilege of borrowing funds. The cardholder pays the interest as part of their monthly balance to the card issuer.
2
Annual Fee
Some credit cards, such as travel and rewards cards, require an annual fee. This can range anywhere from $50 to up to $500, depending on the perks the card offers.
3
Late Fee
If you pay your credit card bill late, card issuers can charge a late fee that they profit from. It can also be accompanied by a higher interest rate and varies based on the provider.
4
Cash Advance Fee
Card issuers can offer the opportunity to get cash at an ATM, but they often charge a high fee. This is a preventive measure to discourage consumers from continuously withdrawing cash.
5
Balance Transfer Fee
A balance transfer fee is charged when you transfer debt from one credit card to another, which can be a good strategy for achieving a lower interest rate. To charge you for this convenience, card issuers can require a balance transfer fee.
6
Foreign Transaction Fee
If you make a purchase outside of the U.S., credit card issuers can charge you a foreign transaction fee to deal with hassles of communicating with foreign banks.
3 Ways Merchants Contribute to Earnings
Credit card companies also make money from merchants. For every transaction, merchants are charged different fees for accepting debit or credit card payments. While the fee itself may be minimal in the transaction, these get split between the issuer, the card network and the processor.
1
Interchange Fee
Every time you use your credit card, your issuer charges the merchant an interchange fee. These are charged as a percentage of the transaction.
2
Assessment Fee
To cover the cost of maintaining their networks, card networks charge merchants a flat-rate assessment fee on every transaction.
3
Processor Fee
Credit card processors also charge merchants different fees, such as flat, incidental and transaction fees.
How Much Do Credit Card Companies Make?
It can be hard to believe that credit card companies make enough money to profit, especially given the minimal transaction and miscellaneous fees they charge. However, if you consider how many people in the U.S. have credit cards and how often they use them, these small fees and interest charges can quickly rack up into the millions.
Below are a few facts and numbers to help you get a better idea of how much credit card companies make.
A lot of Americans own a credit card. More than 175 million Americans own a credit card. This is the largest consumer lending market based on the number of users.
Americans have a lot of debt. By the end of 2020, consumers had a total of $825 billion in outstanding credit balance. This translates to millions in interest and potential late fee charges.
Average interest rates are moderate. On average, the annual APR for credit cards is 15.91%.
Visa and Mastercard make billions each year. Visa's net revenues in 2021 stand at $24.1 billion, while Mastercard earned a net income of $2.4 billion in Q3 alone.
FAQs on Credit Card Companies
Understanding how credit card companies earn a profit can be complex. Below are some frequently asked questions (FAQs) to help you understand the process and fees.
Expert Insights
Understanding how credit card companies make money can help you minimize the amount you pay them in fees. MoneyGeek compiled insights from several experts to help consumers understand credit card companies' profits.
How do credit card companies, like banks or networks, make money?

How can consumers minimize their payments to credit card companies?
David B. Shipper
Strategic Advisor, Retail Banking and Payments at Aite-Novarica Group
Kasey Ring
President and Founder at Upward Personal Finance
Ahren Tiller
Supervising Attorney at The Bankruptcy Law Center
Related Content
Understanding how credit cards work can help you make smarter financial decisions. Learn more about credit card interest, processing and types of credit cards in the following MoneyGeek resources.
About Nathan Paulus
---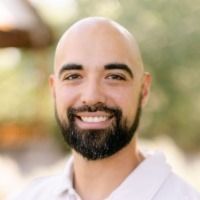 ---