What Is a FICO Score?
A FICO score is the three-digit number representing a person's creditworthiness. It ranges from 300 to 850 and is based on your credit report. Lenders typically use an individual's FICO score to determine how likely they will be repaying borrowed funds. The name came from the Fair Isaac Corporation (FICO), which is the company behind the score's creation.
It's easy to use the terms FICO score and credit score interchangeably. However, there are other types of credit scores. Learn more about a FICO credit score, how it is calculated, how you can access it and strategies for improving it.
Loading...
How Does a FICO Score Work?
Generally, there are different types of credit scores. One of the most widely used is the FICO score, which ranges from 300 to 850. According to FICO, 90% of top lenders access FICO scores to check credit risks and make lending decisions.
Knowing your FICO score can help you better understand how lenders evaluate your loan credit application. Having a good to exceptional rating can help you gain approval on lending services such as loans, credit cards and other financing options. Conversely, a poor credit rating can lead to a loan application being denied. Lenders may also use other credit scores, which use different information and scoring formulas.
Why Is FICO Score Important?
Your FICO score can have an impact on how various lenders, credit card issuers and insurance companies determine your credit risk. Lenders use it to assess how likely you can make loan payments. Credit card issuers check it to see how many on-time payments you have. Many insurance companies also use it when calculating insurance premiums.
Therefore, knowing your FICO score can help you figure out the likelihood of having your loan application approved, receiving favorable offers or determining if your insurance premiums will be higher than average.
How to Calculate FICO Scores
Generally, having a credit history means you have a FICO score. FICO created software used by the three major credit bureaus — Experian, Equifax and TransUnion — to input data. Certain pieces of information from these are used to calculate FICO scores. While most consumer data metrics are similar, the information collected by these credit bureaus may differ. That is why FICO scores vary depending on which credit bureau data was used.
Factors That Impact Your FICO Scores
Several factors affect your FICO score. The data criteria used to calculate your score can be categorized into five areas of consideration: payments history, amounts owed, length of credit history, new credit and credit mix. Each category has a corresponding percentage, reflecting the impact on the calculation. Explore what each section represents and its weighted importance below.
1
Payment History (35%)
The largest consideration for your score is your payment history on credit accounts, including credit cards, retail accounts, installment loans and finance company accounts. Payment history shows whether you pay credit on time, how many late or missed payments you have and any bankruptcy or collection items.
2
Amount Owed (30%)
This refers to total outstanding balances on your accounts or the money you currently owe. It also includes the number of accounts carrying a balance, how much of your total credit line is being used and how much you still owe on installment loans in comparison with your original loan amounts.
3
Credit History Length (15%)
Generally, longer credit history can help you get a higher credit score. FICO considers how long you've had your credit accounts and when you began using certain accounts. If you have a short credit history, you can improve your credit score through the other categories.
4
New Credit (10%)
Opening multiple new accounts in a short period represents a greater risk, which may lower your score. This category includes the number of new accounts you have and length of time between them, the number of recent requests for credit, lender inquiries and how often you've been inquired and if you have recent good credit history after past payment issues.
5
Credit Mix (10%)
This refers to the types of credit in use. It includes the number and types of credit accounts on your credit report. It also considers whether you have revolving and installment accounts or you have only been using one type of credit account.
FICO credit scores are based solely on the credit reports that the three major credit bureaus provide. Scores are calculated on the key categories and their corresponding percentages.
There are minimum requirements you may need to calculate FICO score. These include having at least one account opened for six months or more, at least one account reported to the credit bureaus within the past six months and no deceased individuals connected with your credit account.
You can use the FICO's estimator for an estimated score or request for your real score from myFICO.com. Staying up to date with your score can help you assess if you need to take steps to improve your creditworthiness.
MONEYGEEK EXPERT TIP
There are various factors considered when calculating FICO scores. Keep in mind, these do not include the following: race, religion, marital status, age, sex, salary, employment information, where you live, interest rate charged on credit cards or other accounts, items reported as child or family support obligations and any information not in your credit report.
What Does Your FICO Score Mean?
A FICO score ranges from 300 to 850 and is classified into five categories. These represent an individual's likelihood of repaying debts and their credit risks. Ranges include poor, fair, good, very good and exceptional. The lowest rating, which is poor, includes scores less than 580. Meanwhile, an exceptional rating is given to consumers with 800 to 850 FICO credit scores.
FICO Score Range

Rating

Description

Having a score under 580 means you are well below the average score
of U.S. consumers. Individuals with a poor rating are seen as risky
borrowers.


A fair rating is still below the U.S. average, but higher than poor rating.
This score may be enough for some lenders to approve loans.


A good FICO credit score is near or slightly above the national average.
This is considered by most lenders as a good score for a borrower.


This is above the national average. Lenders consider borrowers with
a very good FICO score to be low risk and dependable.


This is well above the national average FICO score. Consumers with
exceptional FICO scores are likely to get approval on loans and have
access to competitive rates and terms.

Understanding FICO Models
FICO updates its scoring model and releases new score versions every few years. This is to reflect changes in consumer trends and lenders' needs. When evaluating consumers' credit reports, lenders may use different FICO score versions. The latest version is FICO Score 10 Suite. The most widely used version is FICO Score 8. There are also industry-specific scores, such as FICO Auto Scores used for auto loans.
| FICO Model | Description |
| --- | --- |
| FICO Score 10 Suite | The FICO Score 10 Suite was released in 2020. It includes the FICO Score 10, which is the latest version of the standard FICO score software. It has the same design as prior models but boasts better predictive accuracy. The FICO Score 10 Suite also includes FICO Score 10T, builds on the FICO Score 10 by incorporating trended credit bureau data. That means it shows a historical view of data. |
| FICO Score 9 | FICO Score 9 was released in 2014 and is similar to previous versions; however, it includes new features: 1) Paid off third-party collections no longer have a negative impact on the score. 2) Medical collections are considered different from other kinds of debt and unpaid medical collections have less negative impact. 3) Reported rental history impacts the score. |
| FICO Score 8 | Released in 2009, FICO Score 8 has become the most widely used version. It has four key changes compared to older versions: 1) A more lenient scoring system for a one-time late payment. 2) Nearing a credit limit has a bigger impact on the score. 3) Small collections or those for accounts sent to collection agencies with balance below $100 are no longer considered. 4) It excludes less legitimate use or the inclusion of a stranger as authorized user on cards. |
| FICO Score 5 | Despite having newer versions, many lenders still use older FICO scores. FICO Score 5 is specific to Equifax. It is a version used in mortgage lending. It is also known as Equifax Beacon 5.0. |
| FICO Score 4 | FICO Score 4 is specific to TransUnion. It is used for mortgage lending. It is also called TransUnion FICO Risk Score 04. |
| FICO Score 2 | FICO Score 2 is for Experian. It is also used in mortgage underwriting. Another name for this version is Experian/Fair Isaac Risk Model v2. |
FICO Score vs. VantageScore
The FICO score is only one of the different types of credit scores. Another widely used credit score is VantageScore. VantageScore also ranges from 300 to 850. While both scores are based on credit reports, they use different scoring models. The table below identifies some of the key characteristics of the two.
Aspect

FICO Score

VantageScore

Fair Isaac Corporation (FICO)

VantageScore Solutions LLC

Develop credit scores that evaluate
consumers' credit risks and predict
the likelihood of on-time payments.


Develop credit scores that evaluate
consumers' credit risks and predict
the likelihood of on-time payments.


Poor: <580
Fair: 580-669
Good: 670-739
Very Good: 740799
Exceptional: 800 850

Very Poor: 300-499
Poor: 500-600
Fair: 601-660
Good: 661-780
Excellent: 781-850

Minimum Scoring
Requirements


At least one account opened
for six months or more

At least one account reported
to the credit bureaus within the
past six months

No indication of "deceased"
on your credit file

Have at least one account
in the credit report.

How to Check Your FICO Score?
Being updated on your FICO score can help you get an idea of how lenders, credit card issuers and insurance companies see your creditworthiness.
TIPS TO HELP YOU CHECK YOUR FICO SCORE
Use FICO's estimator. FICO has a FICO Score Estimator, which provides you with your estimated score after you answer 10 questions.
Check banks and financial institutions for promos. In some instances, banks or other financial institutions offer free FICO credit scores to clients as a special promotion.
Ask for it when your credit application gets rejected. You can ask your lender for your credit score at the time of your application. You can also request it even if your application is denied.
Find out if your credit card issuer offers it. Some credit card companies offer checking FICO credit scores as free service to their customers.
Purchase it. If you want an accurate FICO score, you can buy it directly from myFICO.com. You can choose from different plans at different rates.
How to Get FICO Scores
There are various ways to get your FICO score. You can buy it through myFICO.com or obtain it from an authorized FICO score retailer, such as Experian and Equifax.
FICO also has an "Open Access for Credit and Financial Counseling" program, which helps make scores more accessible to consumers. Through this program, FICO works with more than 200 financial institutions. Customers of these institutions can gain free access to their FICO scores and more than100 credit and financial counseling providers are authorized to share the scores.
HOW TO GET A FREE FICO SCORE
Buying your FICO score can be pricey; however, accessing your score can help you understand your creditworthiness and identify areas of improvement. Fortunately, there are ways to get a free FICO score. The following are some ways you can access your score without paying for it.
Credit Unions. Some credit unions offer free FICO scores. This is a good option for individuals who don't like using credit cards. DCU Credit Union, Navy Federal Credit Union, Digital Federal Credit Union, North Carolina State Employees' Credit Union and Pentagon Federal Credit Union are among credit unions offering free FICO scores.
Banks and Credit Card Issuers. Banking institutions and credit card companies can help you get your FICO score. The Consumer Financial Protection Bureau (CFPB) released a list of 19 companies where consumers can get free access to their scores.
Auto Loan. If you are financing your vehicle through Ally Financial or Hyundai Capital America, you can access your FICO score for free. Ally Financial offers ongoing access, while Hyundai Capital America gives quarterly access for new buyers who are also recent college graduates at the time of purchase.
Credit Application. When you apply for credit, the lender will likely check your credit score. You can ask the creditor to share the information with you.
Student Loans. If you are a borrower or a co-signer of Sallie Mae Smart Option Student Loan, you can get a free FICO score from Sallie Mae. However, this is only applicable to the academic year 2014–15 or later.
FICO Scores FAQs
Understanding your FICO score is important as it can greatly impact your finances, including loan applications and insurance premiums. MoneyGeek answers some frequently asked questions (FAQs) to help you learn more about FICO scores.
Expert Insights
Your FICO score can play an important role in your finances. MoneyGeek reached out to industry experts for their insight about FICO scores and how to properly manage your credit.
What do you think is the most important thing people need to know when it comes to the FICO score and the factors affecting it?

Do you have any tips on how to properly manage credit accounts and increase FICO credit scores?
Zachary Bachner
Advisor and Investment Research Analyst at Summit Financial Consulting
Nathalie Noisette
Credit Expert and Author of Converted
Related Content
Learn more about credit and scores to help you understand what impacts your creditworthiness. The following MoneyGeek guides can help you get started.
About Nathan Paulus
---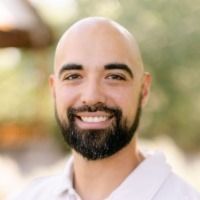 ---