The primary difference between a credit card and a charge card is that while the former lets you make minimum monthly payments, the latter does not. In addition, credit cards tend to have predetermined credit limits, whereas charge cards typically come with no preset spending limits (NPSLs). Choosing between the two boils down to whether or not you're comfortable paying off your balances in full each month.
On This Page:
A charge card requires that you pay your entire outstanding balance each month.
A credit card allows you to make minimum monthly payments and carry forward your balance.
Both cards report your payment histories to credit bureaus and give you the ability to build credit.
What's the Difference Between a Charge Card and a Credit Card?
When you get a charge card, you typically need to pay off the entire outstanding balance at the end of each billing cycle. Credit cards let you do this as well, although you can also choose to make no more than your minimum payments each month and carry forward your balances. Both come with their share of pros and cons.
Pros
No preset credit limit
Low risk of accumulating debt
Help build credit
Ability to earn rewards
Don't factor in your credit utilization ratio
Cons
Use of charge cards has waned, as has their availability
Typically high annual fees
No fixed credit limits may lead to uncertainty around large purchases
No flexibility in carrying balances forward
Pros
Can get no-annual-fee alternatives
Help build credit
Several credit cards offer rewards
Tend to come with a variety of perks
Cons
Risk of accumulating debt
High balances may affect your credit score
Need to pay interest on balances that you roll over
Are All American Express Cards Charge Cards?
No, not all American Express cards are charge cards. In fact, very few fit the bill. For example, American Express continues to market its Platinum Card as a charge card in some countries such as Australia and India. While Platinum Cardholders in the U.S. are required to pay their balance in full each month, a Pay Over Time feature is available on some purchases with a variable APR. This makes the Platinum Card, as well as the comparable American Express® Business Gold Card, function much like a conventional credit card.
Some American Express cards, like the Platinum Card, come with a Plan It alternative. This feature lets you split large purchases into monthly payments by paying a fixed fee and no interest charges. You may have up to 10 active plans running concurrently.
The Plum Card® from American Express for businesses qualifies as a charge card. This card gives you the option of paying your bill in full each month or of carrying forward your balance for up to 60 days with no interest. After this, a late fee applies, which is either a fixed amount or a fixed percentage of the past due amount.
American Express provides multiple credit cards with no preset spending limits (NPSLs), including the Platinum Card, the Gold Card, the Green Card and the Business Platinum Card.
Do Other Credit Card Companies Have NPSL Cards?
Some credit card issuers provide NPSL cards, whereas others may approve over-the-limit transactions on a case-by-case basis. The Spark 2% Cash Plus Card from Capital One comes with no preset spending limit. Brex offers this feature through its charge cards for businesses.
Do Charge Cards Have Limits?
The simple answer to this is yes. However, the limit is subject to change based on multiple factors. NPSL essentially refers to a credit limit that may vary even when your account is open. With the Spark 2% Cash Plus Charge Card, your credit limit is based on factors such as your payment history, spending behavior and creditworthiness.
Brex lets you choose between cards that you may pay off every day or monthly, and it determines credit limits accordingly. If you opt for the card that requires monthly payments, your credit limit is based on the balance in your Brex Cash account, the balance in your linked bank accounts or your bank statements. With the daily payments alternative, your card's limit is directly linked to the balance in your Brex Cash account.
With a regular credit card, you find out your credit limit when you receive the credit card agreement. This limit is subject to change, but not as often as with charge cards. It can happen either when you request for an increase/decrease or if your card provider chooses to decrease it owing to factors such as missed payments, high credit utilization ratios, low utilization of credit and changes in spending behavior.
MONEYGEEK QUICK TIP
While charge cards do not affect your credit utilization, making late or partial payments on these cards may affect your credit score. Only charge what you know you can pay off in full each month to avoid interest, fees and negative marks on your credit report. -- Lee Huffman, credit card expert at BaldThoughts.com.
What Is the Purpose of a Charge Card?
A charge card can serve different purposes. You may consider getting one if you're motivated to pay off your balances in full every month and if you wish to minimize the possibility of accumulating debt. Business owners who need to make large purchases and require flexible credit limits might benefit from charge cards for business use.
Issuers of such cards report your payments to credit bureaus. When you get a charge card in the name of your business and make your payments on time, they appear in your business credit file. This helps build your business's credit history.
Charge cards also let you capitalize on your spending by offering rewards. The Spark 2% Cash Plus Card from Capital One offers 2% cash back on all business purchases. The American Express Platinum Card offers 5x points on prepaid hotel and flight bookings made through Amex.com. The Brex Card lets you earn up to 8x points on category-based spending.
MONEYGEEK EXPERT TIP
Get a charge card only if you're confident you can pay your balances in full each month. Otherwise, consider choosing from our list of top low APR credit cards. Our experts have put this together by analyzing over 1,600 credit cards.
Other Questions You May Have About Charge Cards
Here are other answers to other questions you might have about the charge card vs. credit card comparison.
Next Steps
Now that you know the difference between a charge card and a credit card, you can select one based on your specific needs. If you're unsure about being able to pay off your balances in full each month, opting for a low-interest credit card might be a better alternative.
Compare & Review Credit Cards
Our experts routinely monitor and analyze the spending trends of consumers and businesses across the U.S. They rely on information found in the public domain and data made available by the Bureau of Labor Statistics (BLS), and they also keep an eye out for any changes in credit card APRs, fees and offers. They have reviewed over 1,600 consumer cards and 540 business cards so that you can easily find a suitable alternative.
Learn More About Credit Cards
The MoneyGeek editorial team keeps itself abreast with the latest changes in the world or credit cards so we can answer your questions quickly and efficiently. Whether you wish to know how rewards cards work or how to improve your credit score, you can trust them to guide you in the right direction.
About Rajiv Baniwal
---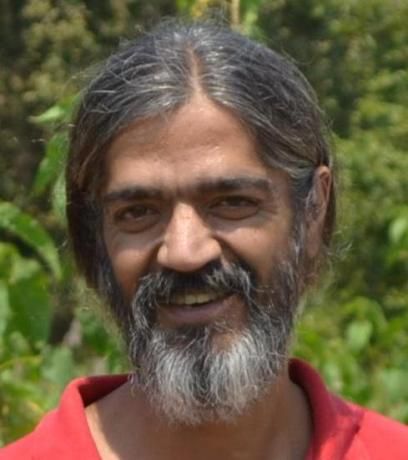 ---