Depending on which Capital One credit card you have, you may or may not earn reward miles. If you do, you can transfer them to various partners. Popular Capital One transfer partners include Air Canada Aeroplan, Avianca LifeMiles, British Airways Executive Club and Etihad Guest.
People who transfer their Capital One miles to other loyalty programs do so with the aim of getting the best possible value. Even so, keep in mind that the worth of your points depends on a few different factors.
Transferring your miles to a Capital One travel partner is relatively easy. All you need to do to get started is log in to your Capital One account using the bank's website or mobile app. Then, simply follow the prompts.
On This Page:
You may transfer your Capital One miles to over 15 airline and hotel transfer partners.
Transferring miles to most Capital One travel partners can be done at a 1:1 ratio.
The Capital One Travel Center might offer better value for your miles in some cases.
Which Capital One Cards Earn Travel Rewards?
Not all Capital One cards come with rewards. Ones that do offer miles or cash back. If your card comes with miles, you may choose to transfer them to any Capital One partner. Capital One cards that let you earn miles include:
Sorry. We were not able to load data for table...
Who Is Capital One Partnered With?
Capital One miles transfer partners include several prominent airline frequent flyer programs and a couple of hotel loyalty programs. Unless otherwise noted, transfers to these partners come at a 1:1 ratio, and you need to transfer rewards in 1,000-mile increments.
Capital One's Airline Partners
Depending on the routes or the airlines you favor, you have lots of options for transferring your miles to various Capital One airline partners. Plus, once you carry out your transfer, you may use the transferred miles/points to book flight tickets with other partner airlines too.
Top Airline Partners
| Capital One's Airline Partners | Explanation of Benefits |
| --- | --- |
| | A great feature of Air Canada Aeroplan is that it comes with no carrier-based fuel surcharges. Since it's a part of the Star Alliance, you may also book flights with carriers such as United, Singapore Airlines and Lufthansa. |
| | Avianca LifeMiles is a popular Capital One airline partner because it does not pass on fuel surcharges. It also offers highly competitive redemption rates when you book flights through Star Alliance members. |
| Air France-KLM Flying Blue | This frequent flyer program also has partnerships with Amex, Chase and Citi, giving you the ability to transfer points/miles from multiple cards. Using your miles through monthly promo rewards can lead to substantial savings. |
| British Airways Executive Club | Given its alliance with oneworld, you may use your Avios to book flights with partner carriers such as American and Alaska Airlines. Using your Avios to book short- or mid-distance flights on American Airlines can be particularly beneficial. |
Other Airline Partners
Aeromexico Club Premier. Since Club Premier uses kilometers and not miles, its awards are inflated by around 1.6X compared to other Capital One partner airlines.
Asia Miles. Asia Miles typically requires fewer miles to book flights on Cathay Pacific flights than flights through its oneworld alliance partners. However, you may find a few decent deals when using your points to book short domestic American Airlines flights.
Emirates Skywards. You may consider transferring your miles to this program if you wish to experience the famed luxury that the airline's premium cabins have to offer. It is also the only Capital One airline partner through which you may book JetBlue flights. However, its award rates leave considerable room for improvement.
Etihad Guest. While Etihad is not a part of the main airline alliances, the airline does have several travel partners within its network. For instance, you can use your Etihad miles to book flights with American Airlines — which can result in a good deal depending on when you book. This is also the case with using your Etihad miles for Royal Air Maroc flights.
Finnair Plus. It's best not to expect good value from this program's rather high award rates. If you wish to travel between the U.S. and Europe, looking at what oneworld alliance members have to offer through the British Airways Executive Club or Asia Miles might work better for you.
Qantas Frequent Flyer. As with other programs that use distance-based charts, long-haul flights on Qantas can be rather expensive. However, you might explore using this airline's frequent flyer miles for short-haul flights within the U.S. via its partner, American Airlines. You may also consider using this program to book flights on Emirates.
Singapore Airlines KrisFlyer. If you wish to book premium cabin awards on Singapore Airlines, the only way to do so is directly through KrisFlyer. Using this program to book premium domestic tickets on United Airlines might also be worth your while.
TAP Miles&Go. While this program has award charts, it typically relies on dynamically priced award flights. You may benefit by using your TAP Miles&Go miles to book Air Portugal award flights within Europe. Using it for business-class flights from the U.S. to South America might also work in your favor.
Turkish Airlines Miles&Smiles. The Miles&Smiles program might work well for you if you wish to book flights with Turkish Airlines or Star Alliance members, such as United Airlines and Air Canada. For example, flying from most states in the U.S. to Hawaii in economy currently requires just 7,500 miles. However, you'll need to pay steep fuel surcharges with some Star Alliance members.
Virgin Red. While Virgin Atlantic's award flight rates seem promising, you might need to pay a tidy sum in fuel surcharges. It partners with several other airlines such as ANA, Delta and Hawaiian Airlines. You might get good value for your Virgin points if you use them to book business or first-class round-trip tickets on ANA flights between the U.S. and Japan or Europe.
EVA Air Infinity MileageLands. Transfers to this Capital One partner airline come at a 2:1.5 ratio, meaning 1,000 Capital One miles will be converted to 750 Infinity MileageLands miles. One scenario in which you might benefit by transferring your miles to this program is if you wish to book an award ticket with multiple stopovers.
Capital One's Hotel Partners
While Capital One does not partner with the larger-scale hotel loyalty programs such as Marriott Bonvoy and Hilton Honors, it still gives you a couple of good options to take advantage of when traveling.
Top Hotel Partners
| Capital One's Hotel Partners | Explanation of Benefits |
| --- | --- |
| | With a wide range of budget-friendly hotels, independent properties and all-inclusive resorts, Choice Privileges provides several options for travelers. This program may work well when booking hotels at expensive European locations and in small or mid-sized cities throughout the U.S. |
| Accor Live Limitless (ALL) | Transfers to this program take place at a 2:1 ratio. This means 1,000 Capital One miles will fetch 500 ALL points. This program keeps it simple by letting you use 2,000 points to get 40 euros off on your stay. When the euro is valued higher than the U.S. dollar, transferring your miles to this program might be better than redeeming them for travel purchases through Capital One. |
MONEYGEEK EXPERT TIP:
Most consumers know Capital One for its ability to "erase" travel purchases or book any flight or hotel using rewards with no blackout dates. With the addition of transfer partners, cardholders now have much greater flexibility with how they can redeem their rewards. Before booking your travel, evaluate your options to determine which avenue offers the greatest value. — Lee Huffman, credit card expert at BaldThoughts.com
Benefit of Transferring Points to Capital One Travel Partners
You stand to benefit by transferring your miles to Capital One partners if you get more value for them than you would otherwise. Bear in mind that the value of your points may vary based on your desired travel partner.
If you wish to use your Capital One miles to pay for flight tickets or hotel stays, we recommend looking at how each redemption method stacks up in your specific case. Calculate what the value of your miles would be if you redeemed them through the Capital One Travel Center and compare that to what it would be if you redeemed them through the travel partner in question.
Sometimes, booking through the Travel Center offers higher value for your miles. However, keep in mind that most hotels don't offer elite status credits or benefits when booking through third-party vendors. So, while you may get more value for your miles booking through Capital One Travel, you may lose out on other perks that are much more valuable, like free upgrades, club lounge access or complimentary breakfast.
MONEYGEEK EXPERT TIP
The value of your miles depends on the Capital One travel partner you choose and aspects such as routes and travel dates. For example, transferring your miles to Air Canada Aeroplan and then booking a flight of fewer than 500 miles within the U.S. through a partner airline would require just 6,000 points. In addition, you could take a one-way business class transcontinental United Airlines flight for 25,000 points.
If you transfer your miles to the Qantas frequent flyer program, your reward flights come through a distance-based rewards chart. This makes long-haul flights a tad expensive. Short-distance flights, on the other hand, can present some good deals. For instance, you currently need 8,000 or 16,000 points to fly less than 600 miles in economy or business classes, respectively.
How to Use Capital One Points With Transfer Partners
You need to follow the same basic process no matter which Capital One miles partner you choose. Remember that a transfer of Capital One miles cannot be reversed.
1
Log in to your Capital One account using the bank's website or mobile app.
2
Go to the Rewards page and select Convert Rewards.
3
Choose your desired transfer partner and select Transfer Miles. If you have not linked your loyalty program yet, do so at this stage by providing the required information.
4
Enter the number of miles you wish to transfer, starting at 1,000 miles.
5
Accept the Terms and Conditions and confirm the transfer.
MONEYGEEK QUICK TIP
Bear in mind that the worth of your points may vary based on different factors, so check their value through the Capital One Rewards Center first.
FAQs About Capital One Transfer Partners
Going through answers to other commonly asked questions about Capital One transfer partners will give you a better understanding of how the process works.
Next Steps
Now that you know more about Capital One transfer partners, how the value of your miles can vary and how to carry out transfers, determine if taking this path might be in your best interest. If you don't have a Capital One card that offers reward miles, consider getting one by comparing your alternatives based on miles per dollar rates, annual fees, APRs and spend-based welcome offers.
Compare & Review Credit Cards
Learn More About Credit Cards
Explore Topics
Explore Topics
About Rajiv Baniwal
---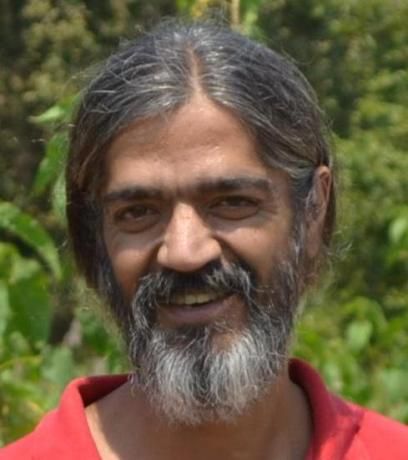 ---