What Is a Credit Card Annual Fee?
A credit card annual fee is charged by your issuer once a year to keep your account open and your card active. This fee ranges from as low as $30 to as high as $500 per year, depending on the benefits you receive from the card.
However, keep in mind that not all credit cards charge annual fees. Typically, cards with rewards and benefits or those requiring collateral will charge you to use them. Credit cards with annual fees can help you earn its rewards and build your credit, which contributes to a strong financial future.
Loading...
How Are Annual Fees Charged?
Once a year, you will be charged an annual fee. Typically, this occurs at the beginning of the year or on the anniversary of when you opened up your card account. For rewards credit cards — those offering cash back, miles, points or vouchers based on card activity and purchases — an annual fee is standard.
Sometimes, an annual fee is waived during the promotion period, generally the first year, but you will need to pay it as long as your card is open. You will be charged an annual fee whether or not you carry a balance.
Types of Credit Cards With Annual Fees
Not all credit cards charge annual fees. Those that do either offer you something for using them, such as cash back or rewards, or your account requires collateral because you are building your credit. There are benefits for these types of cards: If you use them properly, you can end up accruing miles for flights or store discounts, for example.
| Credit Card Type | Description |
| --- | --- |
| Premium credit cards | Premium credit cards charge you an annual fee for perks like great sign-up bonuses, benefits when flying and free hotel upgrades. |
| Secured credit cards | These are cards where you have to pay a security deposit as collateral and can be used for building credit. |
| Rewards cards | Rewards cards will give you points in return for spending that you can apply to purchases or maybe as statement credits, too. |
| Travel cards | In exchange for using this card and paying a fee, you can get miles, trip cancellation, lost luggage insurance and other travel benefits. |
| Cards with excellent sign-up bonuses | Cards that charge annual fees also include those with excellent sign-up bonuses, such as earning 80,000 points if you spend a certain amount during the first few months of card ownership. |
| Cash back cards | Cash back cards provide you with a certain percentage of cash back to apply to other purchases or as a statement credit. |
Should You Pay an Annual Fee for Your Credit Card?
Annual fees are worth the cost in a few situations. Above all else, you need to exercise card responsibility and have the means to pay off your bill every month. If you can sign-up for a card and track your spending well — so that you maximize your credit card rewards — then it's worth it to get an annual fee card. You could save money on travel, purchases and more if you use your card the right way. The benefits need to far outweigh the cost of the annual fee in order to make it worth your time.
Questions to Ask Before Choosing a Card With an Annual Fee
Before signing up for a credit card with an annual fee, ask yourself some important questions to assess whether it's a good idea or not. Whenever you sign up for a credit card, you should determine how it's going to help you build your credit score and improve your overall financial situation. You can quickly get into debt if you don't watch out, so make sure you're in a good financial position before taking on a new card – especially if you have to pay a hefty fee every year.
The following are some questions you can ask yourself to help you determine what's best for you.
1
Can I afford the annual fee?
If you can afford the annual fee, then it could be worth it to invest in this type of credit card.
2
Do the benefits outweigh the fee?
If you will receive more in return than the cost of the fee, it may be worth signing up for the card. For example, perhaps your fee is $95 per year, but you could potentially earn 50,000 miles as a sign-up bonus, which is worth much more than $95.
3
Can I afford my monthly bill?
You should pay down your credit card balance, in full, every month. Otherwise, you'll be hit with interest charges on top of your annual fee.
4
Do I need help building my credit?
If you have a lower credit score, then a secured card can definitely help you raise your credit score. If you have a rewards, premium or travel card, as you pay your balance in full every month, it can have a positive impact on your score.
5
Do I have time to track spending?
Tracking your spending can be beneficial to determine what rewards categories are impactful for you. Otherwise, you're going to be losing out on benefits.
6
Do I travel enough?
If you are looking into a travel card, then make sure you actually have the time to travel before deciding to pay for an annual fee.
How to Calculate the Value of Annual Fees
Before you move forward with a specific credit card, calculate the value of annual fees to see if the card is worth the cost. For example, if spending on your card earns you travel miles, it may be worth the cost of the annual fee especially if you travel a lot or plan to take a vacation soon.
Additionally, if you're always going to the grocery store or gas station and not earning anything in return, why not use an annual fee card to get something back? By reviewing the opportunity cost, you'll be better informed before making a decision.
Grocery Store Rewards
Let's say that you sign up for the Blue Cash Preferred® Card from American Express, which offers 6% back on grocery store spending for up to $6,000 in purchases per year. The first year, the card waives the fee, which means you won't be paying anything to unlock the benefit. The second year and beyond, you'll be charged a $95 fee. But if you spend the max amount, $6,000, you could earn $360 in cash back to apply to other purchases. That's worth paying the $95, since your net gain is $265.
Travel Miles
Here's another example: You sign-up for the Venture X Rewards card from Capital One, which charges you a $395 annual fee. While this is a high fee, in return, these are benefits the card offers:
Earn 10 times the miles on hotels and rental cars booked through Capital One Travel
Five times the miles on flights booked through Capital One Travel
Unlimited two times the miles on all other purchases
Up to $300 for an annual travel credit for bookings on Capital One Travel
10,000 bonus miles, which is equal to $100 toward travel, each account anniversary.
You also get 75,000 miles just for signing up. The $300 annual travel credit alone almost makes up for the annual fee. Additionally, for airfare purchases that you make through Capital One, 75,000 miles is equal to $1,250 in airfare. If you travel a lot, then you can get a lot of bang for your buck through this card.
When Does Paying an Annual Fee Make Sense?
There are a variety of situations where an annual fee credit card makes sense. As long as you can afford the fee and pay your bill in full to avoid interest charges, then getting a rewards card or another type of fee card can pay off in big ways. For example, when you get monthly cash back for making everyday purchases. If you fall into any of the following situations, then an annual fee credit card may be a good option for you.
You may be traveling often for work, for pleasure or both. Why not earn miles to put toward your travel in the meantime? You can use your travel credit card to get free flights, access to VIP lounges, deals on rental cars and hotels and much more.

You need to build your credit.

A secured credit card can be a good starter card if you're just building your credit or it can help if you need to rebuild your credit.

You have time to track your spending.

Sometimes, rewards credit cards require you to spend in certain categories every month, which may be confusing and time-consuming. But if you can dedicate the time and energy to it, then these rewards may pay off.

If you have a large family, you're likely spending a lot of money at certain stores, such as grocery stores and gas stations. By getting money back for your purchases, you can save on your overall spending.

You have the money to spend.

Paying an annual fee costs money, obviously, but you'll need to spend a certain amount to gain access to welcome bonuses and to get the most out of your rewards cards. You'll also need to be able to cover your monthly bill. As long as you can afford it, a credit card with a fee could be a good option for you.
When Should You Avoid Paying an Annual Fee?
Of course, there are reasons why you shouldn't pay an annual fee. Perhaps it doesn't make sense at this time in your life to get an annual fee card. By taking an honest look at your spending and overall financial situation, you can decide if it's worth the investment. Otherwise, it may be best to reconsider it when your circumstances have changed or improved.
You should avoid taking on a new credit card, especially one that charges an annual fee, if you have credit card debt. Focus on paying off that debt first.

The fee or the card's rewards criteria may be too costly for you. However, you can still look into a no annual fee credit card for your needs — spending, building credit, etc.

If you don't travel by airline much, then it doesn't necessarily make sense to invest in a travel credit card.

Your rewards don't cover the fee.

Perhaps you've calculated your monthly spending and it doesn't cover the annual fee. In this situation, you wouldn't want to waste your money.

You won't be able to track your spending.

If your card requires you to spend in certain categories at different times of the year, and you don't have the time to follow these rules, then it's not worth it to use an annual fee card.
How Do I Get My Credit Card Annual Fee Waived?
You may be able to get your annual fee waived on your account and still reap the card's benefits. This can be a big help, as you won't have to worry about spending enough to reach that threshold. Sometimes, it's as simple as asking your credit card issuer to waive it. Other times, it requires some creative thinking to get it taken off. Here are some options for trying to get it waived.
Ask your credit card issuer to waive it. If your card is in good standing, then your issuer may be able to waive the fee if you ask. It may require speaking to a manager or supervisor, who actually has the power to do this. Let them know that by waiving it, they will retain you as a customer.
Downgrade your card. You may be able to ask your credit card issuer if they offer another card with a lower fee or no fee at all so that you can avoid canceling it.
Find cards with intro periods. Some cards offer to waive the annual fee the first year. You can then use the card for 12 months and see if the benefits have added up and make it worth it.
Use cards with benefits and no fees. There are cash back cards you can use that won't charge you annual fees. Shop around for cards before deciding on one.
Cancel your card. This is a last resort, because canceling a card could lower your credit score. You'll want to make sure that you've exhausted all other options before doing this. Downgrading your card is a better alternative.
Credit Card Annual Fees FAQs
Review the following frequently asked questions (FAQs) about credit cards with annual fees prior to signing up for one. This can help you feel confident you did your research and are making the right decision at the right time.
Expert Insights
MoneyGeek spoke with financial experts about credit card annual fees, including if they're worth it. Their insights may help you determine if an annual fee card is best for you.
Is it worth it to pay an annual credit card fee? If so, why?

Is there a way you can reap the benefits of credit cards without having to pay annual fees?
Dr. Somak Banerjee
Assistant Professor of Marketing at California State University, Los Angeles
George Birrell
Co-founder at Taxhub
Jinjing Liu, Ph.D.
Assistant Professor of Economics and Business at Moravian University
Karen Foust, Ph.D.
Senior Professor of Practice
Dr. Brandis Phillips
Associate Professor, CPA
Priya Raghubir
Professor of Marketing at New York University Stern School of Business
Freddie Huynh
Vice President of Data Optimization at Freedom Financial Network
Stacy Mastrolia
Associate Professor of Accounting at Bucknell University
Related Content
Learning more about credit cards and financial topics can help you make smarter decisions. Explore the following resources to help you better understand credit cards to determine which card options are a good fit for your circumstances.
About Kylie Ora Lobell
---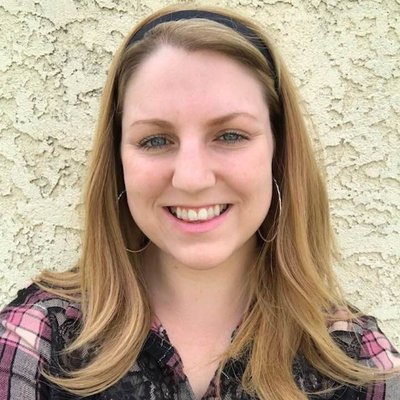 ---