As an older driver, you may have notice that driving is a little different compared to your early 20s and 30s. Some things that weren't so important back then are now a must, and vice versa. Regardless of your needs and preferences, there are plenty of financing options available, especially if you have good credit. Keep reading to learn more about the pros and cons of leasing and buying as an older driver, safety features you might want to consider and having access to cars and transportation to maintain your independence if driving is no longer an option for you.
DMV.CA.GOV
By 2030 it is estimated that one in five drivers in the U.S. will be age 65 or older
Car Buying Options for Seniors
Just like other car buyers, older Americans in the market for a new vehicle have to consider their purchase options: a car loan, a lease or paying cash. What's best for you may depend on several different factors, including your income, how long you intend to keep the car and how much you drive. Learn more about car financing for seniors:
Getting a Car Loan
Car loans - from the dealership, the bank or some other financial institution - are the most popular method for paying for a new car. According to Experian, in the first quarter of 2016, more than 85 percent of all new vehicles were financed with an auto loan. Take a look at the pros and cons of getting a car loan if you're an older driver:
PROS
Many seniors have good credit scores, allowing them to qualify for very low interest loans.
If you're retired and live on a fixed income, you can calculate exactly how much money you have available for monthly payments and limit your purchase to that amount.
CONS
Seniors who don't have a good to excellent credit score may find it difficult to get a good interest rate, which can add thousands of dollars to the price of your vehicle.
New vehicles quickly depreciate, meaning your car may lose up to half its value in the first three years. If you have to give up driving or change to a different vehicle while you are still paying your loan, you could end up "upside down" or owing more than the car is worth.
For car loans, many experts say it's best to pay a significant down payment, which might be difficult if you're on a fixed income.
If you can't secure a good interest rate, it may be difficult to juggle living expenses plus a car loan when on a fixed income.
Leasing a Car
More and more people are choosing to lease a vehicle these days. According to Experian, over 30 percent of all new vehicle sales were leases in the first quarter of 2016, up from 26 percent in the first quarter of 2015.
But is leasing a good option? It depends on your vehicle preferences and driving habits, says Rhonda Shah, a manager for Traffic Safety Advocacy at AAA. "If you are somebody who likes to drive the latest and greatest model every year or two years and you're not driving a lot of miles, then leasing certainly could be an option," she says. "But you definitely want to be sure you understand the terms of that lease before you enter into any type of agreement."
For seniors, this is how the pros and cons of leasing break down:
PROS
Leases last just a few years. When you're done, you can either start over with a new car and lease or, if necessary, find alternatives to driving.
Updating your car every few years allows you to take advantage of the latest safety and comfort features, many of which are ideal for senior drivers.
Leasing a new car every few years will reduce the chances that your car will break down.
You don't need to pay a big down payment to lease a car. In fact, you might not have to pay a down payment at all. And monthly lease payments tend to be lower than loan payments.
You don't have to worry about selling your used car down the road. As soon as the lease runs out, you just return the car and walk away.
CONS
If you suddenly have health issues that require you to stop driving all together, getting out of your lease early can be costly.
If you're retired, you can no longer take a tax deduction on the lease (which you may have done for work reasons in the past).
Leases come with mileage limits, which on average is only 10,000 per year, according to Edmunds.com. If you have retired and are ready to hit the road and visit friends and family around the country, you can easily surpass the mileage limit, forcing you to pay extra mileage fees.
Over the long run, leasing several new cars is going to be more expensive than buying one car and driving it for a decade or so.
Paying Cash
Paying all cash for your car is usually the cheapest option. But many seniors can't afford this, and even if they can, there are some pros and cons to consider.
PROS
If you pay cash up front, you won't have to worry about monthly payments.
Over the long run, this is the cheapest way to purchase a new car since you avoid the interest and fees involved in loans and leases.
Budgeting and preparing for one big purchase can be much easier than budgeting for monthly payments.
Because you'll own the car outright, you—and not the bank—get to decide how much comprehensive/collision insurance to purchase.
CONS
Paying for a car all at once could put strain on your budget, especially if you're on a fixed income. You'll definitely want to make sure that you still have money left over for monthly living costs.
As the owner of the car, you'll be responsible for paying for any necessary maintenance and also repairs after your warranty expires.
How to Qualify for an Auto Loan on Fixed Income
1
Figure out how much you can afford
Seniors on a fixed income need to pay special attention to their monthly cash flow, says Chris Piper, Director of Market Strategy for DriveTime. In addition to the monthly payment, you will need to factor in the cost of insurance, gas, maintenance and repairs (if the vehicle isn't under warranty). It's best to calculate your monthly expenses and figure out what you can afford before you walk in to the dealership, and don't go above that limit. The Consumer Finance Protection Bureau (CFPB) offers a handy monthly spending worksheet to help you figure out your price range.
2
Check your credit score
"As with all buyers, people on a fixed income should check their credit score online prior to visiting a dealership," advises Piper. Many credit card companies now provide FICO or Vantage score for free, he notes. The better your credit score, the better your chance of securing a low interest rate. You are entitled to a free copy of your credit report online from each of the major credit reporting agencies each year, but you may have to pay a fee to get your actual credit score.
3
Gather your personal information
Whether you get an auto loan from a bank, credit union or dealership, you will likely need to present this basic information:
Name, address, date of birth
Social security number (or taxpayer identification number)
Sources of income - including wages, social security, pension, etc.
Current outstanding debts and credit accounts
Previous employers and how long you worked there
4
Provide proof you can keep up with payments
Everyone seeking an auto loan needs to show proof of income, but it can be a little tricky for retirees. Gather evidence of social security, pension and any other regular retirement income you receive each month. For SSI or retirement income, be prepared to show proof of income through an award letter or at least two months of bank statements.
5
Consider a co-signer
If you have poor credit or a limited monthly income, consider asking a family member with excellent credit to co-sign the loan. This could save you a lot of money in interest. Of course this is a big commitment because the co-signer will be legally responsible for loan repayment, and if you miss payments, your co-signer's credit could take a hit.
6
Shop around... and negotiate
The better your credit score and the higher your monthly income, the more options you'll have for getting a good deal on a car loan. But even if you have decent credit and a limited income, it pays to shop around. The CFPB recommends getting several quotes from banks and/or credit unions before going to the dealership. Knowing what kind of loan you can get from the bank will help you negotiate with the dealer.
7
Know your rights
It's illegal for a lender to deny or discourage your loan application based on your age. If you feel you have been discriminated against, you can file a complaint with the CFPB.
8
Choose wisely
When it's time to choose your car, make sure to pick one that's safe and comfortable for you to drive. Can you get in and out of it easily? Can you see your blind spots and behind you clearly? Does it have all the safety and comfort features you need to keep you safe on the road? As an older driver, these are important things to consider.
Seniors and Safe Driving
It's no secret that older drivers may face additional challenges behind the wheel, but an older age alone doesn't necessarily make a person an unsafe driver. According to the Insurance Institute for Highway Safety, older drivers are actually safer than young drivers because they tend to wear their seatbelts, don't speed and don't drink and drive. That's a good start, but there are plenty of additional steps you can take to not only stay safe, but also increase safety. For example:
Safety Resources
Best Cars for Older Drivers
Just like most drivers, seniors look for comfort and safety in a vehicle. And today's vehicles have plenty of features that can be especially helpful for older drivers. AAA's Smart Features for Older Drivers brochure gives you recommendations for advanced car features according to your physical and cognitive needs. In addition to value, AAA suggests seniors consider the following features when shopping for a vehicle:
Many of the newer model cars include fancy safety features such advanced collision warning systems, sensors and rear cameras. But if you have certain physical concerns, even something like electrically-adjustable comfort seats can count as a safety feature. "If you are somebody who has a lot of hip or leg pain or decreased leg strength, you may want to look for six-way adjustable seats," suggests AAA Manager Rhonda Shah. "This can also help with ease of entry and access to the car."

Certain design features can reduce operator fatigue and discomfort, such as adjustable pedals and steering wheels, power doors/tailgate and low door thresholds. "Adjustable brake and accelerator foot pedals are great," says Shah. "They allow the driver to reach the pedals comfortably without having to scoot too far forward."

Lumbar support, heated seats, legroom and size of control buttons can all make your ride more comfortable, allowing you to keep your mind on the road instead of on your aches and pains. Some older people find it easier to get in and out of vehicles with leather or faux leather seats instead of cloth seats, Shah says. She also notes that keyless ignitions and thick steering wheels can be helpful for people with arthritis.
With these features in mind, here are ten vehicles that earn high marks from Consumer Reports for their accessibility, safety and comfort for seniors:
Top 10 Cars for Seniors
1
2009-2015 Subaru Forester
The Subaru Forester's easy access and many safety features—including lane departure and forward collision warning systems—make it the best designed vehicle for older drivers, according to Consumer Reports. Add to that the simple, easy to use controls, a quieter ride in newer models and improved fuel efficiency, and you have a good all-around vehicle.
2
2011 - 2014 Honda Odyssey
Minivans aren't just for families with young kids anymore. Older drivers will likely appreciate the car's automatic doors and low floors, which make getting in and out easy. The large, high profile seats offer both comfort and visibility, and EX-L and higher models have forward-collision monitoring to keep you safe. According to Consumer Reports, the 2014 model improved upon its already-good crash test results, so you can rest assured you'll be safe when behind this wheel.
3
2014 Chevy Impala
The Chevy Impala is a large, comfortable, quiet sedan. The knobs and buttons on the Impala's control panel are simple and easy to use. Seniors can benefit from standard safety features including forward-collision monitoring, lane departure warning and blind spot monitoring. Consumer Reports recommends getting one with a rear camera.
4
2011-2014 Chrysler 300
This is another large, quiet sedan that seniors can feel comfortable in. It uses modern touch-screen controls that are straightforward and easy to master. You can also opt for extra electronic safety equipment, like forward collision alert and blind spot monitoring.
5
2008-2014 Honda Accord
Honda has made their latest Accords more accommodating for drivers, including seniors. In addition to improved fuel economy, standard models have a backup camera, while higher models (EX-L and above) have forward collision and lane departure warning systems to help keep you, and others, extra safe while on the road. Crash test results are also very favorable.
6
2014 Kia Soul
Somewhere between a sedan and an SUV, the Kia Soul provides seniors a comfortable, safe option at a relatively affordable price. Although originally aimed at young buyers, Consumer Reports notes the Kia Soul's chair-height seats and big doors make it easily accessible for seniors. Its relatively compact size makes parking easy. Those with arthritis may appreciate features like a heated steering wheel.
7
2004-2015 Lexus RX
The Lexus RX offers many comfort and safety features that will appeal to seniors. It offers a plush, quiet ride and earns above-average scores for reliability, a priority for many seniors. Newer models include intuitive parking assist, which makes parallel parking easier. Pre-collision warning systems and emergency braking assist provide extra protection.
8
2005 - 2012 Toyota Avalon
Pre-2013 models of the Avalon combine roomy comfort, reliability and fuel efficiency - important considerations for seniors. The Avalon offers good suspension and handling and standard stability control in models after 2009. The touch-screen entertainment system is easy to use, and safety features like forward collision warning and automatic emergency braking are available.
9
2007 - 2014.5 Toyota Camry
If you're looking for a smaller, easy-to-maneuver vehicle, the Toyota Camry could be a smart choice. Its interior is quiet and comfortable, and the vehicle gets high marks for having easy access and good visibility. This car also has above-average reliability.
10
2004-2014 Toyota Highlander
The Highlander is a good SUV for older drivers because it provides the visibility benefits of raised seating without requiring the driver to take a big step up to enter the vehicle. It also has the stability of a station wagon, but with a modern touch. The newer models have a standard rear backup camera, a big plus for seniors who have difficulty turning around when backing up. Forward collision warning and automatic emergency braking are now standard. In newer models the entertainment system has an eight-inch screen, which is easier to see and control.
Warning Signs: When to Stop Driving
Getting older doesn't necessarily mean you should stop driving. "Just because someone is 75, 85 or even 95 years old does not mean that their ability to drive safely has been compromised," says Shah. "Drivers age differently and at their own pace." Still, as you get older, it's important to regularly assess your ability to stay safe on the road and to be aware of your limitations.
Safety experts suggest that if you - or a loved one - experience any of the following warning signs, it may be time to find alternative transportation options:
Not observing signs, signals or other traffic
Needing help or instructions from passengers
Making poor/slow decisions
Getting frustrated or confused easily
Frequently getting lost, particularly in familiar places
Driving too slow or too fast
Making wide turns
Having accidents or many near misses
Feeling uncomfortable, nervous, angry or fearful while driving
Dents and scrapes on the car, fences, mailbox, garage doors, curbs, etc.
Drifting across lane markers or into other lanes
Difficulty judging gaps in traffic
Getting honked at by other drivers
Difficulty turning your head to check over your shoulder when backing or changing lanes
Getting frequent traffic tickets or warnings
Having difficulty finding your parked vehicle
Source: California DMV's Senior Guide for Save Driving and ADED Aging and Driving Fact Sheet
If you are concerned about your ability to drive safely, make an appointment with a driver rehabilitation specialist. These professionals conduct evaluations and offer recommendations for improving safety behind the wheel or giving up the keys altogether. You can search for one in your area through The Association for Driver Rehabilitation Specialists.
What to Do if Your Loved One is an Unsafe Driver
Many older drivers are reluctant to stop driving because they don't want to lose their independence. However, if you're worried about a friend or family member when he or she is behind the wheel, it's a good idea to voice your concerns and even discuss potential remedies. Here are some tips from experts for how to talk with your loved ones about giving up driving:
Educate yourself first
Learn about the possible red flags for older drivers, then speak up when you see something that causes concern. Stay respectful and avoid making accusations.

Talk with them as early as possible
Begin talking with your loved ones about safe driving before there are health concerns about driving. This way you can keep an open dialogue and discuss how you will both know when it's time to stop driving. This should make later discussions easier and allow your loved one to get support, such as a driver's safety course, and/or begin considering alternative transportation options.

Suggest a self-assessment
You can give your loved one this AAA self-assessment for drivers over 65. It asks 15 questions and offers advice for becoming a safer driver.

Check medications
Certain medications can hamper driving ability. AAA offers a tool that allows you to look up the potential impact of medications while driving. Or you consult your pharmacist.

Help make driving easier
Suggest that your loved one avoid potentially dangerous situations, such as nighttime driving or high traffic hours. You can also suggest routes with fewer dangerous intersections and left-hand turns, offer to give her/him a ride occasionally or set her/him up with a volunteer ride service.
Alternatives for Driving
Eventually, many seniors stop driving because it's too difficult, dangerous or stressful. In fact, AARP reports that about 20 percent of Americans over age 65 don't drive at all. Fortunately, there have never been more transportation options for seniors. Here are just a few you and your loved one can try:
Paratransit services
Often run by non-profit organizations, paratransit services use vans or small buses that provide door-to-door transportation to elderly and disabled passengers. You may need to make a reservation, but these services are much more personalized than public transportation and are equipped to handle the special physical needs of their passengers. There's often a small charge or a request for a donation.

Volunteer driver programs
Non-profit organizations often recruit volunteers to drive seniors to appointments, social outings or shopping trips. Depending on the specific program and where you live, these services are provided free, on a donation basis, through membership dues or for a minimal fee.

Public transportation
Most public bus and subway systems offer discounted tickets or free rides for seniors and can accommodate elderly riders with elevators and lifts.

Taxis or ridesharing companies
Although this option is usually more expensive than public transportation or volunteer programs, it offers maximum flexibility. Some taxis and rideshares are wheelchair accessible, and some accept transportation vouchers from local area agencies on aging.

Friends and family
Often the most pleasant and least expensive option is to ask a friend or family member for a ride. While this may not be feasible for daily errands, many seniors rely on their family and friends to take them on weekly shopping trips, doctor's appointments or social events.
To find transportation resources near you, try the following resources:
Considerations for Caregivers
If you're a caregiver responsible for driving a relative or client around, your passengers may need–or at least appreciate–the following vehicle features:
Expert Advice and Insight
Chris Piper, of DriveTime, a nationwide company that sells and finances used cars, offers the following insight for seniors interested in buying or leasing a car:
When it comes to leasing vs. buying, what should older drivers keep in mind?

What about when paying cash vs. financing - what should seniors think about?

What do lenders take into account with older borrowers?

What specifically do seniors on a fixed income need to qualify for a loan? Is it common for others to co-sign for those who don't qualify?
Chris Piper
Director of Market Strategy
About Christopher Boston
---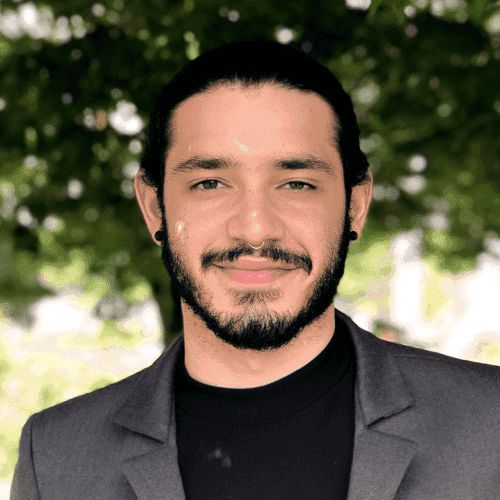 ---