Whether or not you're a collector, purchasing a classic car can be a worthwhile investment. Unlike modern cars, classic cars increase in value over time. However, because of their age, classic cars might not qualify for a traditional auto loan; instead, you'll need a classic car loan. Although it may take more time and effort, finding a classic car lender that specifically offers financing for classic vehicles is crucial. These lenders understand the nuances of the classic car market and can give you better loan terms to suit your needs.
A classic car loan is a specialized auto loan for vintage, classic or exotic vehicles.
Not all lenders offer auto loans for classic cars, and those that do may have varying definitions of cars that qualify for them. Ensure that your vehicle meets those requirements before you take out a loan.
Other classic car owners, car show contacts or online searches can be excellent sources for finding reputable classic car lenders.
How Does a Classic Car Loan Work?
A classic car loan is a financing option car enthusiasts may consider to purchase a vintage, classic or exotic car. A specialized loan is needed because traditional auto loan lenders often don't approve applications for classic car loans, given the vehicle's age.
Lenders specializing in auto loans for classic cars have a better understanding of the market. They know that you're buying more than a used car — and, contrary to modern vehicles, class cars are likely to increase in value over time rather than devaluate. These lenders are also aware that classic cars often cost more than modern vehicles and, as such, may offer higher loan amounts and longer loan terms. For example, Woodside Credit's classic car loan goes up to $1,000,000 and may be payable for up to 180 months.
Some lenders require an appraisal of your car (or at least a physical verification of whether the engine starts) as part of the loan application process. As with all lenders, you'll have to pay interest on your loan, but most lenders don't have added fees like prepayment penalties. To qualify for classic car loans, you must have a good credit score (the higher it is, the lower your APR), an acceptable debt-to-income ratio and a 10%–20% down payment.
Given all these factors, finding a reputable specialty lender is worth the extra time and effort. Searching online can help you find one, but using your network is also an efficient way to get information. Friends at car shows or those who have also purchased older cars can be excellent sources for classic car lenders.
What's Considered a Classic Car?
There's no single definition of what a classic car is — even between specialty lenders, there are differences in what qualifies as a classic car. However, some common factors are typically associated with classic cars, including age and year manufactured, value and demand, rarity and popularity and condition and upkeep.
Age and Year Manufactured

Age plays a crucial role in defining a classic car. Some lenders base their definition on a vehicle's actual age, while others look at its year model.

For example, Woodside Credit and Dupage Credit Union require your classic car to be at least 25 years old. In comparison, J.J. Best Banc, the oldest and largest specialty lender, specifies a year range — they'll finance most vehicles with year models from 1900 to 1985.

Lightstream's auto loans operate differently. Although they also offer classic car loans, they don't put restrictions on the vehicle's year model to qualify. However, the most they'll lend you is $100,000.

The supply of classic cars is limited, making them a rare commodity. Vintage cars are the rarest since these are no longer in production. Because of the limited supply, the demand for classic cars remains high. Unlike modern cars that devaluate as soon as you drive them out of the parking lot, the value of classic ones increases over time.

Because of their limited supply, classic cars remain popular among car enthusiasts. The classic car market increased by nearly $6 billion from 2020 to 2022 and is expected to continue its growth, reaching $43.37 billion by 2024.

Exclusivity is one reason classic cars remain popular, but it goes beyond that. Some car enthusiasts seek classic vehicles because they offer a sense of nostalgia that modern cars don't often provide. Classic car designs are a thing of the past and have their own unique place in history.

Keeping a classic car in mint condition is essential to what makes it classic and valuable. Upkeep involves regular tuneups and finding a safe place to store your classic car. You'll need to invest in a garage or a carport to ensure it doesn't get too exposed to the elements. If you don't have these, it's best to have a waterproof car cover to ensure your vehicle doesn't get damaged.
Six Steps to Get an Auto Loan for a Classic Car
1
Evaluate your credit score and history
Your credit score dictates how likely your classic car loan application is to be approved. Having a poor credit score may make it more challenging to secure financing. Collector Car Lending considers borrowers with credit scores of 600, but if yours falls below that, you might need a co-applicant to qualify.
Most lenders with auto loans for classic cars require excellent credit standing. The higher your credit score is, the more competitive your APR becomes. If your credit standing isn't ideal, it might be wise to improve your credit score before pursuing a loan application.
2
Save up for a down payment
The rule of thumb is the higher your down payment, the less you'll have to borrow. A higher down payment could help you in the long run because it also makes your monthly payments more affordable or allows you to get a shorter loan term and pay less interest.
Specialty lenders typically require a down payment between 10% and 20% of the vehicle's cost. For example, if the car you want costs $300,000, you'll need $30,000–$60,000 ready before qualifying for a loan.
3
Research classic car loan lenders
Although they're less common than traditional auto loan lenders, there's no shortage of classic car loan lenders. An online search alone can result in multiple names.
Some renowned classic car lenders are J.J. Best Banc and Woodside Credit. You may also find credit unions that offer auto loans for classic cars, such as Dupage. However, remember that you must become a member before financing your dream car.
That said, it's best to do your due diligence before choosing where to get financing. If you have connections to individuals who participate in car shows or friends with classic cars who successfully financed or refinanced their auto loan, ask them about their experience with their lender. They can provide information beyond what you can find on lender websites.
4
Look for a specialized car insurer
Some lenders will require you to present proof of insurance as part of your eligibility requirements. In the same way that you're better off financing your car through a specialty lender, you'll also be better off purchasing classic car insurance instead of a standard policy.
Classic car insurance typically includes liability, comprehensive and collision coverages, similar to a traditional auto insurance plan. However, it also provides additional protection or has unique clauses that apply specifically to classic cars. These may include the insurance value (or agreed value), usage restrictions or storage requirements.
Hagerty Insurance is one of the best-known classic car insurance providers and often partners with specialty lenders. However, insurers like Allstate and Progressive also offer classic car insurance.
5
Compare classic car loan offers
Every classic car loan lender has something different to offer, so it's best to compare offers from multiple providers before committing to one.
APR is something to consider when choosing a lender, but it shouldn't be the only factor affecting your decision. Look into available loan terms, too — some lenders offer up to 15 years, but be sure to consider how this changes your APR. Other factors to consider include how lenders define classic cars, what their credit score and down payment requirements are and what additional fees they charge.
6
Finalize the car loan
After reviewing your loan offers, give yourself a day or two before making your final choice. After this, you'll have to complete your application and submit the requirements to your lender.
Remember, classic loan lenders may have additional steps in their application process than traditional lenders — such as a vehicle inspection — to ensure that the car you want to purchase is in good working condition.
Other Classic Car Financing Options
You may get a better deal by getting an auto loan for classic cars, but it's essential to know that this isn't your only financing option. Instead of an auto loan, you may want to consider these alternatives:
Personal loan: A personal loan may be a good option if you have a good credit standing since it results in competitive rates. You'll also have your pick between a secured or an unsecured loan. The latter means putting up an asset as collateral, which could result in a higher loan amount. However, if you default on your loan, your lender can seize your collateral.

Personal loan lenders have few restrictions for funds usage, so if your application is approved, you can use the money to purchase a classic car.

Home equity loan: Borrowing against your house's equity may allow you to borrow more than a traditional auto or personal loan. However, it assumes that your home equity is sizeable. Home equity loans are similar to secured personal loans, wherein your house becomes collateral. So if you can't pay your loan, you'll risk losing your home.
If neither appeals to you, consider leasing a classic car instead of taking out a loan. When the lease expires, you can roll it over to a new one or buy the vehicle outright.
FAQ About Classic Car Loans
Your search for a classic car loan doesn't have to be overwhelming. To learn more about the requirements, steps and your other options, read the answers to frequently asked questions about auto loans for classic cars.
Learn More About Auto Loans and Insurance
About Christopher Boston
---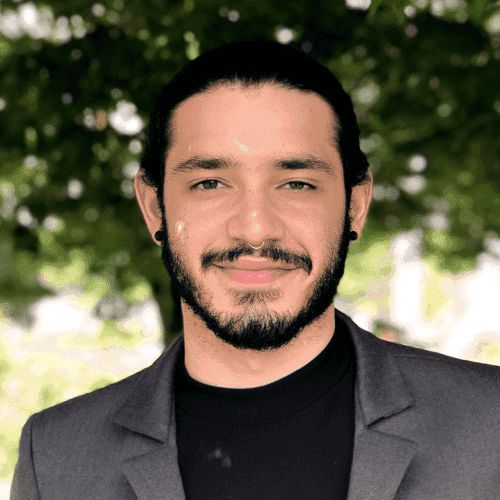 ---