Purchasing a car is a significant investment, and it's common to wonder if you can return it if it doesn't meet your expectations. Generally, no federal law allows you to return a car you just bought.
However, there are some specific circumstances where it may be possible. These include dealerships having a return policy or purchasing a defective vehicle. Still, it's better to avoid returning a car altogether, so always do thorough research and consider your decision carefully before signing the purchase agreement.
Is It Possible To Return a Car You Just Bought?
It's unlikely that you'll be able to return a car you just bought. Once you've signed the contract, the vehicle is legally yours, and dealers aren't usually obligated to accept returns. That said, there are a few situations in which you might be able to return a car.
The Dealer Has a Return Policy
Some dealerships may offer return policies, particularly larger ones or those selling used cars. These policies allow customers to return a car within a certain period, typically a few days, if they're not satisfied with the purchase.
For instance, CarMax has a 30-day return policy, while Carvana features a seven-day money-back guarantee. However, the car must be in the same condition as when it was sold. Plus, there may be a limit on how many miles you can drive during the return period. It's important to ask about the return policy before buying a car and get it in writing to avoid any misunderstandings later.
You Bought a "Lemon"
A car is considered a "lemon" if it has one or more specific defects that affect its safety, value or utility. Additionally, the dealer must have made multiple attempts to repair these defects without success. However, there are strict requirements that your car must meet before it can be considered a lemon.
For example, a new car is declared a lemon in New York after four unsuccessful attempts to repair the defect or if the vehicle is out of service for 30 days. Meanwhile, in Florida, the car must have gone through three unsuccessful repair attempts, or it's been out of service for 15 days.
Lemon laws vary significantly by state, with some covering only new cars while others cover used and leased vehicles. Research your state's specific laws if you believe you've purchased a lemon. Additionally, keep detailed records of all repair attempts, including dates, repairs made and any communications with the dealer or manufacturer. This documentation will be crucial in proving your case.
You Have a "Right to Cancel"
Some states have laws that allow consumers to cancel a car purchase within a certain period after the sale. For instance, California's Car Buyer's Bill of Rights requires dealers to offer a two-day cancellation period for used cars purchased at a dealership that cost $40,000 or less.
Remember that not all states offer this right, and where it does exist, it often applies only to used cars. It's important to check the laws in your state if you think you might want to return a vehicle after purchase.
DOES FTC'S "COOLING-OFF RULE" COVER CARS?
The Federal Trade Commission (FTC) has a "Cooling-Off Rule" that allows you to cancel a sale made at your home, workplace or a seller's temporary location within three days. Unfortunately, it doesn't apply to cars sold at dealerships. Some states may have laws that allow you to cancel contracts for motor vehicles under certain situations, so make sure to check your local laws to understand your rights in your specific location.
When Returning a Car Isn't Possible
In general, you can't unwind a car purchase. We explored some situations in which you won't be able to return a car below.
You Have Buyer's Remorse
If you change your mind or decide you don't want the car, it's unlikely you can return it. Cars are considered "final sale" items; the vehicle is yours once the sales contract is signed.
To avoid buyer's remorse when purchasing a car, it's essential to take the following steps:
Do your research: Before you even set foot in a dealership, do some research. Compare different makes and models, consider what features are important to you and think about what you can realistically afford. Use online resources to compare prices and read reviews.
Take a test drive: Never buy a car without test driving it first. Try to test drive the car in various conditions (city, highway, etc.) to get a comprehensive understanding of its performance.
Don't rush: Take your time with your decision. Don't let a salesperson pressure you into buying a car on the spot. If you're unsure, take a night to sleep on it. A car is a significant purchase, so it's crucial to determine if you're making the right choice.
You Can't Afford the Car
Expensive loan payments are not a valid reason to return a car. Once you've signed a car loan agreement, you are legally committing to repay the loan according to the terms outlined in the contract. Neither the dealership nor the lender is responsible if you later find that you can't afford the monthly payment.
This underscores the importance of understanding your financial situation before purchasing a car. Here are some tips to ensure you make a financially sound decision:
Budget carefully: Before you start shopping for a car, determine how much you can afford to spend. As a general rule, your total transportation costs, including auto insurance and maintenance, should not exceed 10% of your monthly income.
Understand the total cost: The cost of owning a car goes beyond the sticker price. Consider other costs like insurance, fuel, maintenance and potential repairs. Additionally, remember that a longer loan term, while lowering your monthly payments, can result in paying more in interest over the life of the loan.
Shop around for financing: As a rule of thumb, don't jump at the first loan offer you receive. Shop around and compare interest rates and terms from different lenders. You might be able to secure a better deal elsewhere.
You Got Ripped Off
Thinking you've paid too much for the car after signing the contract is also not a valid reason for a return. It's vital to research the car's market value and negotiate the price before purchase to avoid getting ripped off.
Still, if you feel a car dealership has overcharged you, here are some steps you can take:
Review your paperwork: The first step is to thoroughly review all the paperwork from the sale, including the sales contract, financing agreement and any other documents you received. Look for any discrepancies between what you thought you were paying and what the documents say.
Research the fair market value: Use resources like Kelley Blue Book, Edmunds or NADA Guides to research the fair market value of the car based on its make, model, year, mileage and condition. This can give you a benchmark for what you should have paid.
Contact the dealership: If you still believe you were overcharged after doing your research, contact the dealership. Explain your concerns calmly and respectfully. Discuss whether there has been a misunderstanding or error and if it can be resolved.
Seek legal advice: If the dealership is not responsive or refuses to address your concerns, you may want to consult with a lawyer. Some states have laws protecting consumers from unfair and deceptive practices, and you may have legal recourse.
Alternatives to Returning a Car
Just because you can't return a car you just bought doesn't mean you're out of options. Here are some alternatives worth considering:
Car loan refinancing: If your monthly payments are too high, you might be able to refinance your car loan. This involves taking out a new loan to pay off the existing one, ideally with a lower interest rate or longer term to reduce your monthly payments. It's worth noting, however, that extending the term of your loan could result in paying more interest over the life of the loan.
Selling the car: If you can't return your vehicle to the dealership, you can sell it privately or trade it in at a different dealership. However, if you owe more on the car than it's worth, you'll need to pay the difference when you sell or trade in the vehicle.
Voluntary repossession: If you can't afford your car payments and can't sell or refinance, you might consider voluntary repossession. This is when you return the car to the lender because you can't make the payments. However, this should be a last resort as it will negatively impact your credit score.
Ultimately, it's better to avoid these situations by doing your research, understanding your finances and being sure about your decision before buying a car. Also, consider seeking advice from a trusted financial advisor or automotive expert.
Frequently Asked Questions
We compiled a list of frequently asked questions about returning a car you just bought to help you gain a better understanding of your situation and options.
About Christopher Boston
---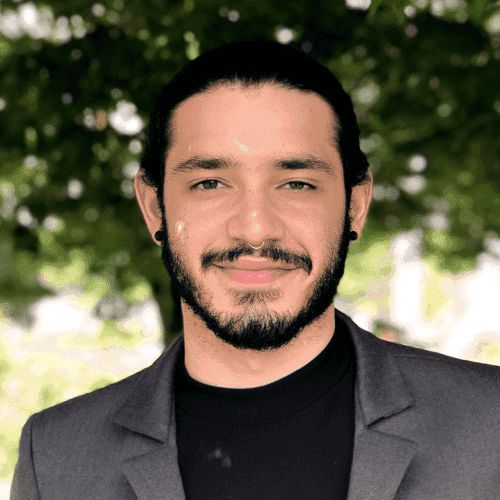 ---