Distracted Driving By State: Which States Are the Most Deadly?
Featured Experts

According to the National Highway Traffic Safety Administration, 3,142 people died in distraction-related crashes in 2019. Of fatal distracted driving accidents, 13% were due to cell phone use.
MoneyGeek analyzed which states have the highest rates of distracted driving fatalities to find the places in America where distracted driving takes the highest toll.
Despite laws on the books in 48 states prohibiting texting while driving, distracted driving fatalities increased by more than 9% between 2018 and 2019.
Virginia and Illinois had the most significant increases in distracted driving fatalities from 2018 to 2019, with increases of more than 100 distracted driving-related fatalities.
New Mexico had the highest rate of distracted driving fatalities for the second year in a row. It had twice the distracted driving fatality rate as Kansas, the state with the second-highest rate.
Texas and California, the largest states, are on opposite ends of the list. Texas has one of the highest distracted driving fatality rates relative to miles driven (1.2 per billion miles driven), whereas California has one of the lowest (0.35 per billion).
Accidents or tickets associated with an at-fault distracted driving accident can have prolonged impacts on your wallet, let alone your health and the health of others. Insurance rates, which cost $1,424 on average for drivers with clean records, increase on average $783 after an accident and stay elevated for years.
The States With the Highest Distracted Driving Rates
1. New Mexico
For the second year in a row, New Mexico has the dubious distinction of being the state with the highest rate of distracted driving fatalities relative to the miles traveled by car. New Mexico does not ban cell phone use for drivers except for novice drivers who have their learner or provisional drivers' licenses. For those limited populations, violating these laws is considered a primary offense, which means police officers can stop drivers for that violation.
2. Kansas
Kansas ranked second-worst for its distracted driving fatality rate, despite an improvement in overall distracted driving fatalities — a reduction of 31 deaths between 2018 and 2019. Like New Mexico, Kansas bans handheld devices for drivers with their learner or provisional licenses and bans texting for all drivers. Violating these laws is a primary offense.
3. Kentucky
Kentucky held on to its number-three spot on the list of worst states for distracted driving fatality rates. It bans texting for all drivers and handheld devices for both novice drivers and school bus drivers, taking distracted driving laws one step further than New Mexico and Kansas, where school bus drivers are not prohibited from using handheld devices. Kentucky had 16 fewer deaths in 2019 from distracted driving crashes than it did in 2018.
Distracted Driving Deaths by State
Google sheet
There was a problem accessing the Google sheet. Verify the sheet info and the sharing permissions
The Trend of Distracted Driving Fatalities
Nationwide, fatalities from distracted driving accidents increased by more than 9% between 2018 and 2019. However, when reviewing the data from 2015 to the present, distracted driving fatalities have seen a slow decline overall.
Even so, several states fared far worse than the national average. Illinois had an increase in distracted driving fatalities of more than 275%, with an additional 111 deaths. Similarly, Virginia had 113 more fatalities from distracted driving in 2019 than in 2018, an increase of more than 200%. Wyoming and Vermont also had large percentage increases in fatalities — 267% and 400% increases respectively — but the absolute numbers were so small in each case (eight more deaths in Wyoming and four more in Vermont) that the percentage increases overstate the problem.
Expert Insights: The Impact of Distracted Driving Laws on Fatalities
Laws alone may help prevent accidents, but experts suggest that a combination of laws, enforcement of those laws and public education are key to reducing distracted driving-related fatalities. To gain more insight into the impact distracted driving laws have on fatality rates, MoneyGeek consulted safety experts and advocates. The views expressed below are the opinions and insights of the individual contributors.
What impact have distracted driving laws had on fatality rates?

Distracted driving laws are on the books in many places that still have a lot of distracted driving fatalities. How can enforcement be improved?
---
Samantha Bloch
Policy Analyst, Transportation Program, National Conference of State Legislatures
Joel Feldman
President Casey Feldman Foundation and EndDD.org
Pam Shadel Fischer
Senior Director of External Engagement at Governors Highway Safety Association (GHSA)
Bill Jenkins
Law Enforcement Liaison for the Vermont State Highway Safety Office
Joe Young
Director of Media Relations, Insurance Institute for Highway Safety
---
Methodology
MoneyGeek calculated the distracted driving fatality rate for each state by accessing distracted driving fatality information provided by NHTSA and combining that with state highway usage provided by the Bureau of Transportation Statistics. We looked at trends across years and compared state fatality rates against the national average.
About the Author
---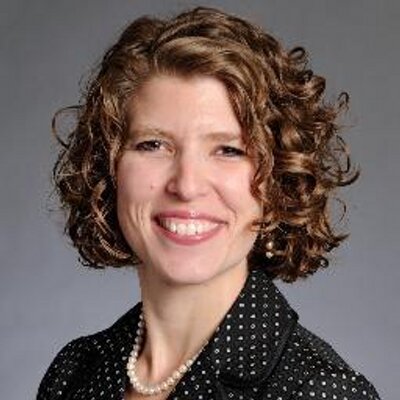 ---