For some households, spring cleaning is an annual event. But if you really want to be prepared for the warmer weather, you'll need to do more than clean out the garage or declutter your apartment. To truly get ready for spring, think about what Mother Nature may have in store for you, and then focus your to-do list on spring cleaning tasks aimed at preventing homeowners insurance or renters insurance claims.
1. Trim Tree Branches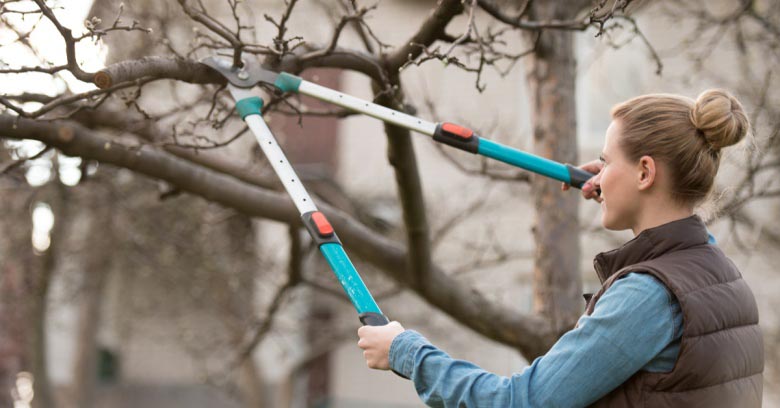 Olexandr Panchenko / Shutterstock
Kayvan Farzaneh of CAPE Analytics, a company specializing in using geospatial imagery for risk assessment, says that if you're in a state prone to windstorms, "the most important trees to trim are those overhanging the roof. We clearly see that the more tree branches over the roof, the more damage from storms. Homes with lots of trees over the roof have a 90% higher risk than those without trees over the roof."
But before you grab that chainsaw or hire somebody to use one, there is an exception to this rule, according to Farzaneh. He says if you live in a state like Texas, where large hail is common, those trees often protect the roof from hail strikes.
"In states with wildfire risk, like California and Colorado, homeowners should remove trees within 10 feet of the home," Farzaneh says. "This ignition zone is extremely important in reducing risk. Homes that remove those trees have one-fifth the risk of suffering damage from a wildfire, compared to homes that have a lot of trees within 10 feet."
2. Inspect Your Roof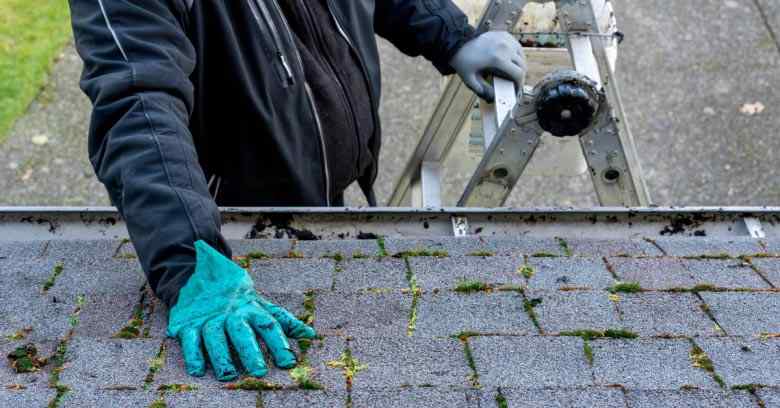 Andrea C. Miller / Shutterstock
Having your roof inspected is a good idea if you haven't done so in a few years, according to Farzaneh. "CAPE measures roof condition using AI, and we see that homes with poor or severe roof condition — missing or curling shingles are a signal of poor condition — have over twice the probability of suffering damage during a storm," he says.
While you're having your roof inspected for wear-and-tear, have the gutters checked as well. If they are clogged with leaves, they won't work properly when it rains. If water is pooling on your roof and not being moved to the ground via your rain gutters, your room can sustain damage that could eventually cause flooding.
You should also look for holes in your roof, especially if you've had branches near it and have trimmed them back. Branches can act as a bridge from a tree to your house for critters like squirrels, mice and raccoons to eventually nibble their way into your attic.
3. Secure Loose Items Around Your Home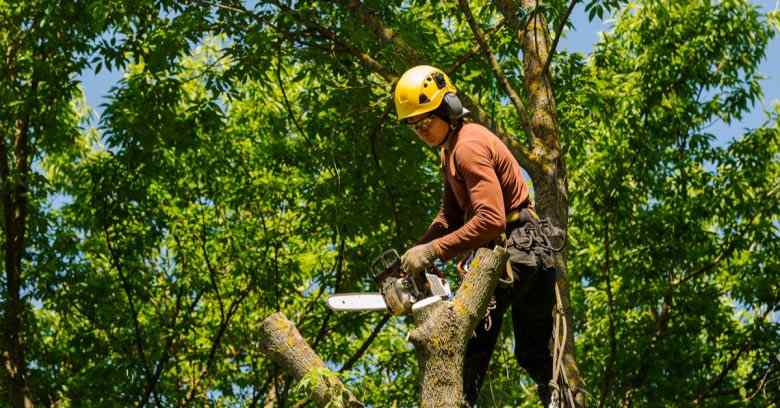 Yulyazolotko / Shutterstock
When you perform spring cleaning and maintenance on and around your home, you're not just protecting your home but other people as well. If a windstorm occurs and your patio furniture or trampoline blows into somebody's yard, or even worse, into a house or a person, you could be held liable. These types of accidents, as unusual as they may be, do happen.
It's also worth mentioning that those loose items are sometimes trees. While keeping your trees trimmed is essential, you should also check to ensure they aren't dying or weakened. If they are, you should have them removed. You can hire an arborist to check the trees on your property for weakness.
Texas governor Greg Abbott uses a wheelchair because, in 1984, he went for an afternoon jog on a windy day in Houston. A limb came off an oak tree as he was running under it, severely damaging his spine and kidneys. Abbott ended up suing the homeowner and a tree care company and is expected to receive up to $9 million over his lifetime due to the settlement.
If you're looking around your property and thinking, "That tree could topple and hurt somebody, and one of these days, I should do something about that," you should tend to it sooner rather than later.
4. Talk to Your Insurance Agent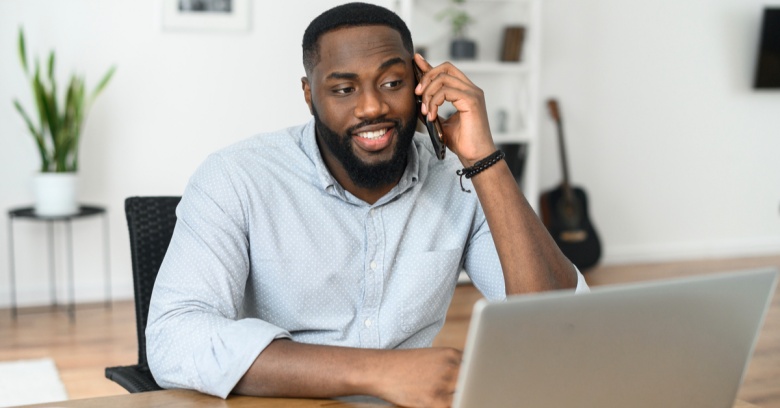 Vadym Pastukh / Shutterstock
"If you want to make sure that your home is appropriately protected this spring, you need to make sure you have the proper insurance protections in place to keep your property protected from all kinds of perils," says David Adler, owner of Adler Insurance Group in Denver.
"Homeowners insurance comes in many shapes and sizes, as some forms of coverage provide more expansive protection than others. And while a standard policy may work well for some homeowners, that doesn't mean basic coverage will be enough for you this spring."
Adler advises taking the time to reevaluate your current coverage, identify any gaps in your policy and then address those gaps with additional policy add-ons. It might help to shop around for home insurance and compare quotes before you chose your coverage.
5. Consider Installing a Home Security System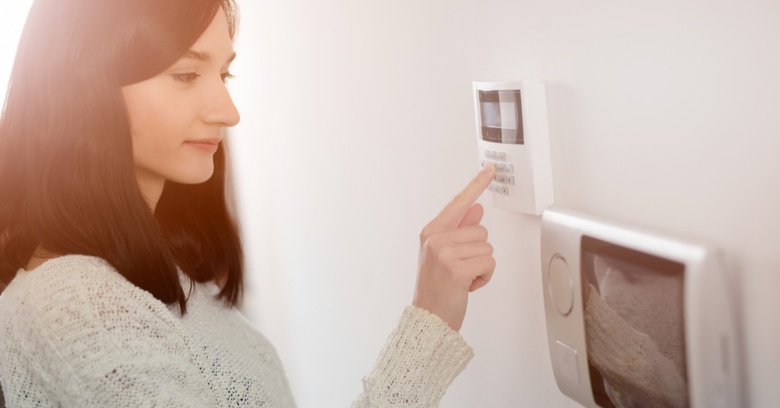 Daniel Jedzura / Shutterstock
"If you really want to make your home as safe and secure as possible, then you may also want to consider purchasing and installing a home security system," Adler says.
You'll not only be protected from any unwanted guests breaking in, Adler says that many insurers will offer you discounts if you have a home security system.
It's also worth keeping in mind that some home security systems alert homeowners when there are sump pump breakdowns or a carbon monoxide leak, so you could get further discounts and additional protection with a solid home security system.
6. Gather Supplies for an Emergency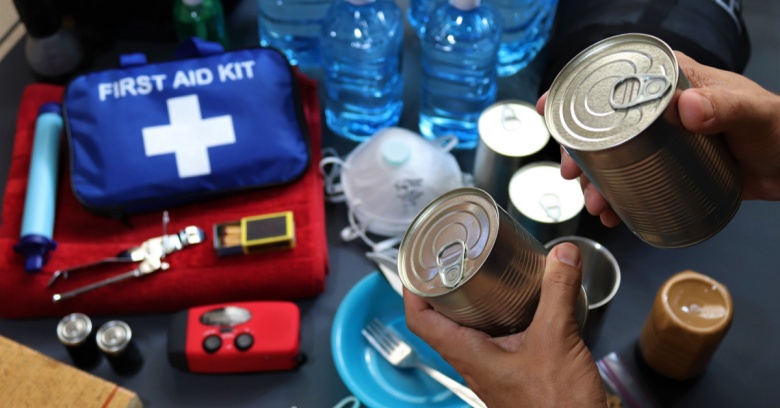 Roger Brown Photography / Shutterstock
If you live in a state that is often battered by hurricanes, tornadoes or floods, it's a good idea to prepare for them in advance, says Lanelle Brooks, a spokesperson for 32 Homes LLC, a home rehabilitation and renovation company in Savannah, Georgia.
"It's a good idea in flash flood zones to keep your emergency supplies on the upper floors of your house. This can include items like a life raft or an ax to help you access the roof," says Brooks. She suggests that people have more than only food, water, flashlights and batteries to deal with an emergency. She recommends having first-aid supplies as well.
Even if spring comes and goes without any mishaps, you'll be glad you performed the necessary maintenance to protect your home and wallet. Tasks like trimming your trees and checking your roof will keep your home looking beautiful. You can post photos of your home on social media because you're proud of your hard work and the way your home looks. Doesn't that sound better than having news cameras show up at your house to get pictures of the decaying elm tree that's now in your living room?
About the Author
Geoff Williams is a regular contributor to MoneyGeek and a freelance journalist living in Loveland, Ohio.
Sources