If you're unemployed and uninsured, you still have options. Specifically, Medicaid is the government health insurance program designed for low-income people. Eligibility requirements vary by state, but if you qualify, you'll have access to comprehensive health insurance at little or no cost.
If you don't qualify for Medicaid or another type of insurance, you can still find affordable options on the Marketplace. Government subsidies help make these private health insurance plans more affordable.
In MoneyGeek's analysis, we identified Kaiser Permanente as the best health insurer for unemployed people available on the Marketplace. For people looking for Catastrophic coverage, we picked Anthem because it has the lowest premiums and above-average quality.
If you're unemployed, you don't need to — and shouldn't — go without health insurance. There are many good options: the Health Insurance Marketplace, joining a family member's plan or government insurance such as Medicaid or Medicare.
Sometimes, cheaper coverage — such as Catastrophic plans or short-term insurance — seems like it will save you money. But these plans don't cover as much, so they could wind up costing you more later.
Kaiser Permanente has the highest-rated affordable Marketplace plans and a deep track record of offering high-quality health insurance.
What Are the Best Ways for the Unemployed to Get Health Insurance?
When you're unemployed, you do not need to go without health insurance. You have options, like private health insurance and government-backed health insurance. Those under 26 have the opportunity to get coverage through a parent's health insurance provider. If you have a spouse with health care, they can add you to their plan.
Health Insurance Options When You're Unemployed
| Health Insurance | Who It's Good for? |
| --- | --- |
| Marketplace or Obamacare Insurance | Anyone without access to health insurance through a job or the government should consider this option. Marketplace plans are available to anyone during open enrollment or if you've recently lost your job or had a life change that affects your health insurance status. |
| Short-Term Health Insurance | This is an option for people who have a short gap in coverage with a known endpoint, such as people between jobs. These plans do not need to meet ACA standards, so they do not necessarily cover very much. Buyer beware because you may be able to pay less for a more comprehensive Silver Marketplace plan if you qualify for subsidies. |
| COBRA | COBRA is available for people who have recently left or lost a job with excellent benefits and have the money to pay the full cost of their former employer's health insurance. If you have complex health needs and relationships with health care providers that you need or want to keep, COBRA may be worth the expense. |
| Medicaid | People who meet eligibility requirements in their state, typically based on having a very low income, should consider Medicaid. If you've lost your job and have no income, you may earn little enough to qualify. Medicaid is comprehensive coverage that can cover you until you earn more income. |
| Medicare | Medicare is available for virtually any American 65 or older, as well as younger people with certain conditions or disabilities. To qualify for Medicare, you usually must be 65 or older, and you or your spouse must have paid Medicare taxes for at least 10 years. |
| Joining a Family Plan | If a family member can add you to their plan, it may be a great option, especially if you don't qualify for Medicaid or if their plan costs less than it would to buy your own Marketplace plan. |
Marketplace Health Insurance for the Unemployed
If you lose your job and benefits, you can sign up for health insurance on the Marketplace created by the Affordable Care Act (ACA), also known as Obamacare, even if it's outside the annual open enrollment period. A change in your health insurance status, such as a job loss or other life change, is considered a qualifying event, which creates a special enrollment period for you.
Marketplace plans may cost more than typical employer-sponsored insurance, but many people qualify for subsidies in the form of premium tax credits and cost-sharing reductions. These subsidies can make Marketplace insurance more affordable than job-based insurance.
The ACA requires Marketplace plans to cover 10 essential health benefits, which short-term health insurance — sometimes called skinny plans — do not have to cover. Sometimes, because skinny plans cover so little, they wind up costing you more if you use health care services.
How Much Does Marketplace Insurance Cost?
The cost of Marketplace health insurance depends on several factors: what type of plan you buy and how much coverage it offers, which health insurance company you choose, and whether you qualify for subsidies.
Marketplace insurance options typically fall into four metal tiers: Bronze, Silver, Gold and Platinum. Some states also have Catastrophic and Expanded Bronze plans. The less valuable the metal, like Bronze, the less the insurer covers and the less you'll pay in monthly premiums. However, these plans typically include high deductibles and out-of-pocket costs.
Average Health Insurance Premiums by Metal Tier
| Metal Tier | Average Monthly Cost (40-Year-Old) | Average Deductible | Average MOOP |
| --- | --- | --- | --- |
| Catastrophic | $288 | $8,549 | $8,549 |
| Bronze | $383 | $6,791 | $8,137 |
| Expanded Bronze | $390 | $6,434 | $7,981 |
| Silver | $503 | $4,236 | $7,954 |
| Gold | $562 | $1,500 | $6,650 |
| Platinum | $782 | $170 | $3,501 |
Average costs don't count tax credits you might be able to get. People with lower incomes, such as people who are unemployed, are likely to qualify for subsidies that may dramatically reduce these costs. You could save hundreds of dollars on monthly premiums if you are eligible for subsidies and choose a Silver plan.
Best Marketplace Insurance Company for Unemployed: Kaiser Permanente
If you don't have a job with benefits and don't qualify for government-run insurance, Marketplace plans are among the best options for coverage.
The national average monthly premium of a Silver plan, the most common type of plan, is $503 for a 40-year-old. Many people pay significantly lower premiums thanks to subsidies included in the ACA and expanded in the American Rescue Plan Act of 2021.
MoneyGeek's selection for the best health insurance provider for Silver plans is Kaiser Permanente, the California-based managed care company that also operates health care facilities.

pros
Kaiser Permanente offers plans with some of the lowest premiums of any top-rated national plans, making it ideal for people who are unemployed and watching their budgets
Kaiser Permanente is a highly rated health insurance company with a long history of helping members access high-quality care
cons
Kaiser Permanente isn't available everywhere, so it may not be an option for you
COMPANY HIGHLIGHTS
Kaiser Permanente is MoneyGeek's pick for the best Marketplace health insurance plan for unemployed people in the nine states where it operates. Kaiser earned an overall quality score from the National Committee on Quality Assurance (NCQA) of 4.28 out of 5. On prevention measures, Kaiser earned a score of 4.33.
The average cost of Kaiser Permanente Silver plans sold on the Marketplace is $427.47 per month, the lowest average premium among the top-rated national plans.
Founded in 1945, Kaiser has a long history of integrating health care services with health insurance. They're known as a managed care pioneer and one of the original HMOs.
Best for People Who Want More Coverage: Kaiser Permanente
If you're unemployed but can pay a bit more each month, you can opt for a Gold plan, which covers more of your total health care costs and offers more protection. They cost more in premiums each month but have lower deductibles and out-of-pocket maximums, so you pay less as you use services. These plans make sense if you have significant health care needs and if you can afford the higher monthly tab.
MoneyGeek's pick for the best Gold plan provider on the Marketplace is Kaiser Permanente, whose average monthly premiums for Gold plans is $463.96. In contrast, the company's average Silver premium is $427.47 per month.
MoneyGeek Top Pick

Kaiser Permanente
Kaiser Permanente is the highest-rated national health insurance provider, offering Gold plans on the Marketplace in nine states. Kaiser's quality rating overall is 4.28 out of 5.00, the highest of all major national insurers. Its best-scoring category is prevention, where it scores 4.33 out of 5.00.
The average Kaiser premium for Gold plans is $463.96, which isn't the cheapest average rate available (that honor goes to Molina), but it's close. Kaiser Permanente offers the best combination of quality and cost, though specific rates vary by market.
Best for Young, Unemployed Individuals on a Budget: BCBS
If budget is your biggest worry, consider a Catastrophic plan. Catastrophic plans are only available in certain states for people under 30 or those who qualify for affordability exemptions.
Catastrophic coverage is designed to protect you from worst-case scenarios, like a serious diagnosis or terrible accident. They have lower monthly premiums but very high deductibles. Catastrophic plans sold on the Marketplace must include the 10 essential health benefits and cover preventive care, but you'll pay for almost everything else yourself.
Before you buy a Catastrophic plan, see which subsidies you qualify for. You might pay less and get more coverage with a Silver plan and cost-sharing reductions.
There are fewer Catastrophic plan options because it's a less common plan type. MoneyGeek's top choice is Blue Cross Blue Shield, but Anthem is another option, with the lowest premiums and the third overall ranking for quality.
MoneyGeek Top Pick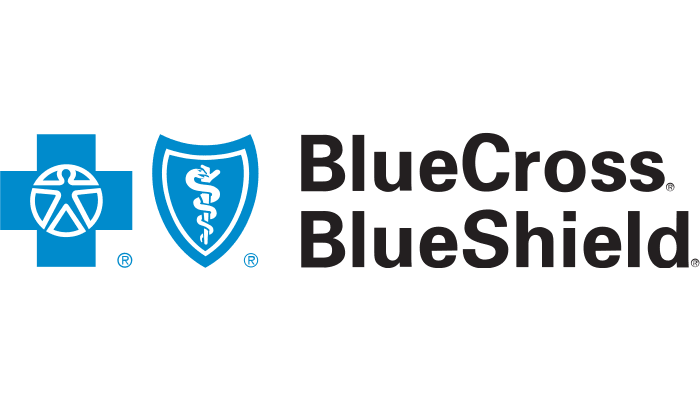 Blue Cross Blue Shield
The highest-rated health insurer available in at least 10 states is Blue Cross Blue Shield (BCBS). BCBS offers Catastrophic plans in 15 states and has the second-lowest average monthly premium at $288.89. BCBS scores well for quality overall, with an average quality rating of 3.86 out of 5, making it second only to Kaiser Permanente. BCBS scores best on patient experience, with a score of 3.52. BCBS plans operate independently in each state, so check the details of specific policy options in your area.
COBRA Health Insurance: When Does It Make Sense?
The Consolidated Omnibus Budget Reconciliation Act (COBRA) gives workers who lose or leave their jobs the option to stay on their employer's health insurance for up to 18 months, or even longer, in some circumstances. You must apply within 60 days of losing coverage or being notified you're eligible, whichever is later.
COBRA lets you keep your coverage, but it can be costly. You pay the full price of coverage instead of sharing costs with your employer.
If you lost your job and insurance due to the COVID-19 pandemic, you might be eligible for help paying for COBRA between April 1 and September 30, 2021, due to the American Rescue Plan.
MONEYGEEK EXPERT TIP
In 2021, the average employer-sponsored individual health insurance policy cost just under $8,000. If employees pay about 25% of that, they've been paying roughly $2,000 per year or $167 per month. Under COBRA, the employer no longer pays their 75%, so the individual's bill becomes approximately $667 per month. Employers can actually charge former employees up to 102% of the total cost.
Medicaid Health Insurance: Who Is Eligible?
If you're unemployed, you may qualify for Medicaid depending on where you live. Thirty-eight states and Washington, D.C., expanded Medicaid under the Affordable Care Act. In those places, you can qualify for Medicaid based on your income alone if you earn 138% or less of the federal poverty level — or $17,774 per year for an individual. The more people in your household, the higher the income cutoff.
In the 12 states that have opted not to expand Medicaid, your income won't be enough on its own to qualify. You'll need to meet other requirements, such as being a caregiver for a dependent child.
When you apply for coverage through HealthCare.gov, the government will see if you're eligible for Medicaid in your state and if any children in your household qualify for the Children's Health Insurance Program (CHIP). CHIP is for families that earn too much to be eligible for Medicaid but still may not be able to afford private health insurance.
Medicare Health Insurance: Who Is Eligible?
Medicare is health insurance for older Americans and some younger people with disabilities. Virtually everyone 65 and older qualifies for Medicare.
The core of Medicare, sometimes called "Original Medicare," covers hospital stays (through Part A) and doctor or other outpatient visits (through Part B). This coverage isn't free, but costs are pretty reasonable. Part A has no premium for most people and a deductible of $1,556 in 2022. You also pay a share of costs for longer stays. For Part B, monthly premiums are $170 for most people, and the deductible is $233 in 2022, after which 20% coinsurance applies for Medicare-approved charges.
Some people buy supplemental coverage to help pay for costs that Original Medicare doesn't cover. Prescription drug plans, or Part D, are offered by private companies to offset the cost of medications. Medigap plans are another type of supplemental coverage, with several different plan types that cover different things. Also offered by private companies, Medigap plans have the same benefit structure but different costs and extra benefits, depending on the company.
For people who prefer comprehensive benefits organized into one plan, there's Medicare Advantage, also known as Part C. These plans combine all the Medicare benefits from Original Medicare plus supplemental coverage and extra benefits.
How to Get on Your Parent or Spouse's Health Insurance Plan
If you have a spouse with job-based health insurance, you may be able to join their policy. Adding you to their plan will increase their health insurance costs, but this still may be a cost-effective way to get robust health insurance.
Thanks to the ACA, people under age 26 can also stay on or join their parents' private health insurance plan, thanks to the ACA. It will add costs for your parents, but it may be well worth it to get good coverage for you.
About Deb Gordon
---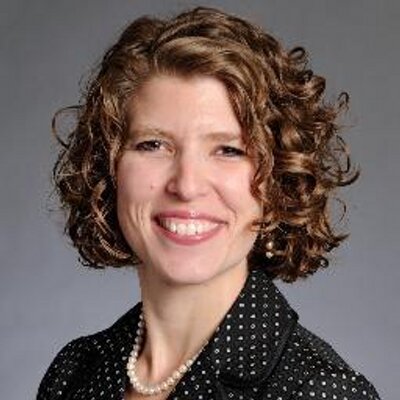 ---