MoneyGeek Survey:
Mental and Financial Health Report 2022
Advertising & Editorial Disclosure
Last Updated: 4/2/2023
It's no secret that Americans are stressed out. MoneyGeek enlisted me — Joyce Marter — as a mental health and behavioral economics expert to better understand the state of America's finances and mental health this holiday season.
In addition to enlisting the expertise of a licensed mental health practitioner, MoneyGeek surveyed over 2,000 adult respondents representative of the U.S. population to learn how Americans' financial stress has changed this holiday season compared to previous years. MoneyGeek also explored the most significant sources of financial stress and how this stress ties into mental health.
Key Findings:
Are People More Concerned About Money This Holiday Season Than Last? More Than Half of Parents Say Yes
50% of Americans expect this holiday season to be more financially stressful than last year's.
55% of parents reported feeling stressed about money this holiday season compared to 45% of those without children.
Millennials were the most financially concerned generation surveyed, with 55% feeling more stressed about money this holiday season.
Overall, 50% of MoneyGeek survey respondents expect this holiday season to be more financially stressful than last year, while 55% of parents anticipate a more stressful financial situation.
Millennials are the most financially concerned generation overall, with 55% reporting feeling more stressed this holiday season than last. This is likely because millennials are at a stage of life when they have lower earnings, more debt and less in savings than Gen X or baby boomers. They also have more responsibilities than Gen Zers, who may not have a mortgage or children yet, which could put them at higher risk for holiday mental health concerns. Parenthood is also extremely demanding on one's relational and mental health during the holidays.
Over Half of Americans Are Concerned With Inflation this Holiday Season, But Not Their Credit Card Debt
53% of Americans are concerned about inflation this holiday season.
Parents and baby boomers were the most concerned about general inflation and costs, with 55% and 63% expressing worry over this, respectively.
Though concerns over inflation and costs are widespread this holiday season, just 20% of Americans are concerned about increasing their credit card debt.
In MoneyGeek's 2022 You.Gov survey about holidays and mental health, respondents were asked about their concerns for this holiday season.
The survey revealed over half of Americans are concerned about inflation this holiday season, even more so than affording gifts for their family. This concern seems justified, as consumer prices were up 7.7% over last year as of October.
Even though credit card debt is financially stressful for most Americans, accruing it because of holiday purchases was the least frequent concern among Americans, with the costs of hosting holiday events because the only item respondents were less concerned about. This finding is particularly interesting, given that more than one-quarter of Americans regretted their holiday spending last year.
Majority of Americans Stressed About Holiday Finances Are Also Concerned About Their Mental Health
65% of those who are stressed about money during the holidays are also concerned about their mental health.
Gen Z is the generation that's most concerned about their mental health (69%) this holiday season.
Respondents with an annual household income of under $40,000 were most concerned about their mental health (58%) compared to 46% of those making $80,000 or more.
MoneyGeek also asked survey respondents how concerned they were about their mental health in recent weeks. Half (50%) of Americans expressed worry over their well-being; a whopping 65% who were stressed about holiday finances also reported concern about their mental state.
Younger individuals seem to be entering the holiday season with the most concerns about their mental health; according to our survey results, 69% of Gen Z and 63% of Millenial respondents were concerned about their mental health in the past few weeks.
Mental health concerns were also highest among individuals making less $40,000 per year, with 58% of respondents reporting concern; compare this to 48% of those making between $40,000 and $80,000 and 46% of those making more than $80,000 annually. Financial stress can trigger mental health conditions such as burnout, anxiety, depression, substance use disorders, eating disorders, financially triggered PTSD and suicidal thoughts and feelings. It also accounts for 16% of suicides in the U.S.
Expert Insights on Navigating Financial Stress This Holiday Season
While writing my book, "The Financial Mindset Fix: A Mental Fitness Program for an Abundant Life," I worked with a researcher to identify the best ways to improve mental and financial health. What we discovered can help you navigate financial stress this holiday season.
1
Check-in on your mental health and change the way you spend money
Access mental health services for a mental wellness check-up to see if an underlying mental health, substance use or relationship issue contributes to your financial stress. Counseling can help you overcome past financial trauma and increase your wealth by noticing how you unconsciously repeat what is familiar.
2
Learn how to manage the urge to splurge and curb impulse buying by improving your psychology of money
3
Practice self-compassion, self-forgiveness and self-affirmation, and invest in yourself with financial self-care
4
Improve your financial literacy to improve your self-worth and net-worth
Take an online personal finance class, read financial books, listen to money podcasts and follow financial experts on social media. Meet with a representative at your bank or credit union to have them teach you about the products and services available to you.
5
Set healthy financial boundaries in your relationships and negotiate
Learn how to talk about money with your partner. Seek help if you are a victim of financial abuse. Use assertive communication to set financial limits with your friends, partner, kids and anyone with whom you have a financial relationship. Negotiate everything from small purchases to contracts with vendors to requesting pay increases and promotions.
6
Adopt a growth mindset and visualize a positive financial outcome
Reframe setbacks as learning opportunities to foster mental and financial resilience. Utilize the power of a self-fulfilling prophecy by envisioning yourself making your financial goals to increase the likelihood that you will. Practice gratitude to shift negative thinking to positive by training your brain to look at the good parts of any situation.
Seeking Therapy to Help Improve Your Mental Health
Seeking mental health services for your holiday mental health might also be the best thing you can do for your well-being. Doing so doesn't mean you're "crazy," and it isn't a sign of weakness. Counseling is a routine and preventative form of healthcare, like going to the dentist or the doctor. The following tips can help make finding — and affording — mental health care easier.
Most employers offer an Employee Assistance Program (EAP) benefit that offers free, confidential mental health services for employees and their family members.

Remember that mental health care is covered by your insurance

Thanks to Mental Health Parity Law, mental health services are covered the same as major medical under your health insurance. As a result of the Affordable Care Act, health insurance must cover pre-existing conditions, including mental health conditions.

Search for a therapist via multiples avenues

To find a therapist, you can use an online directory or ask your doctor, friends or family for a referral. Finding available mental health providers that you feel comfortable with can take some time; using multiple strategies in your search means finding the right fit for you, faster.

Explore free and low-cost services

Free and low-cost mental health services are available through these resources:
Methodology
MoneyGeek collected the results of this study with YouGov's Omnibus survey, and the survey design was conducted in collaboration with psychotherapist Joyce Marter.
This survey was run from November 3 to November 7, 2022, among 2,370 adults ages 18 and older. Data are weighted and representative of all U.S. adults. The margin of error for this sample size was +/- 2% with a 95% confidence level.
If you have any questions about our findings or methodology, please reach out to Melody Kasulis via email at melody@moneygeek.com.
About Joyce Marter
---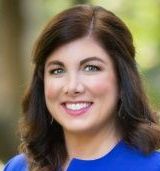 ---