Even if you're looking for car insurance for the first time, you can find affordable rates by shopping around. Getting multiple quotes, keeping a clean driving record and taking advantage of available discounts are just some of the ways people shopping for insurance for the first time can keep their costs low. A new driver could be a teen who just got their license or an adult who is learning to drive for the first time.
How to Get a Quote and Buy Car Insurance for the First Time
Understanding how car insurance works can be challenging, but it is something that every driver will need to figure out sooner rather than later. The most important part of shopping for affordable car insurance is getting multiple quotes. According to our data, new drivers can save up to $3,000 per year by getting quotes from several companies to guarantee they are getting the best rate.
When shopping for car insurance, you will need to gather your personal information, including:
Driver's license
Date of birth
Address, including ZIP code
Employment information
Driving history
Prior insurance information (if you've been insured before)
Marital status
Education level
Vehicle information (make, model, year, etc.)
You will also want to do some personal research before getting a quote. For example, if your employer, alma mater or another organization you are affiliated with offers a discount with certain insurance companies, that is something you want to know ahead of time.
Teens and students who are new drivers often find the best rates by staying on a parent's policy and taking advantage of student discounts. Young drivers should research which companies offer the best cheap car insurance for teens before making a purchase.
First time drivers pay more for car insurance

But they can save hundreds of dollars per year by comparing insurance.

Find an insurer that meets your needs

Look for quality service or cheap rates.

It's simple to get multiply quotes and the best rates
What Is a First-Time Driver and Does Age Matter?
A first-time driver is someone with no driving experience. First-time drivers include teens who have just finished driver's education, young adults who didn't get their license until after graduation or adults who waited until later in life to get their license. It is common for people to wait until adulthood to get their license in areas with excellent public transportation options. But no matter the reason, first-time drivers of any age can expect to pay more for car insurance. Though a first-time driver who gets their license at 40 will pay less than a driver who gets their license at 18, they will still pay significantly more than a 40-year-old driver with 20 years of driving experience.
Why Is Car Insurance Necessary?
It may seem like an unnecessary expense, but you need to have car insurance — and not just because the law requires it. Car insurance protects you by covering your expenses up to your policy limit in the event of an accident, so choose your coverage levels carefully. Liability insurance coverage pays for any damages you may cause to someone else's property and any medical bills they incur. Comprehensive and collision insurance, often referred to as full coverage, pays for damage to your vehicle. This means if your car is damaged or stolen, your insurance will pay to repair or replace it, minus the cost of your deductible.
WHY TRUST MONEYGEEK?
Because we have cool glasses! All jokes aside, it's important that you can trust what you read. The insurance cost data we collected consists of real quotes from actual insurance companies and is updated on a consistent basis as information changes. See our editorial standards or methodology at the bottom of the page for more information.
The Best Cheap Car Insurance for First-Time Drivers or Buyers
Choosing the best car insurance for first-time drivers can be difficult, especially for younger drivers. Most first-time drivers get their license after the age of 16, so MoneyGeek calculated the cheapest insurance rates based on an 18-year-old first-time driver.
The two cheapest companies for state minimum liability coverage are State Farm, with an average annual premium of $1,771, and GEICO, with an average annual premium of $2,035. Unsurprisingly, the two cheapest insurance companies for full coverage at the 100/300/100 level are State Farm, with an average annual premium of $3,309, and GEICO, with an average annual premium of $4,151. USAA has the lowest overall rates but was not considered because they are not available to all drivers
Average Annual Car Insurance Rates for First-Time Drivers
| Company | State Minimum Only | 50/100/50 Liability Only | 100/300/100 Full Coverage With $1000 |
| --- | --- | --- | --- |
| Allstate | $2,353 | $2,914 | $4,749 |
| Farmers | $5,021 | $5,917 | $9,052 |
| GEICO | $2,035 | $2,584 | $4,151 |
| MetLife | $4,227 | $5,400 | $8,012 |
| Nationwide | $2,769 | $3,235 | $5,537 |
| Progressive | $3,846 | $4,925 | $8,081 |
| State Farm | $1,771 | $2,184 | $3,309 |
| Travelers | $6,575 | $8,019 | $12,797 |
| USAA | $1,455 | $1,778 | $3,067 |
If you're so new to driving that you don't even have a license yet, MoneyGeek also has resources on finding cheap car insurance with no license.
Your insurance coverage can be broken down into two parts:
Liability: Covers bodily injury and property damage you cause to other people up to the limits of your coverage. If you cause more damage than your limits will cover, you will be held liable for the difference, so it is important to choose the highest coverage limits you can afford.
Comprehensive & Collision: Comprehensive and collision insurance covers the cost of damage done to your vehicle, typically up to your vehicle's total value. Your rates will be charged accordingly, so choosing a more expensive car or one that is more costly to repair can increase your insurance premium.
When determining how much car insurance you need, MoneyGeek recommends full coverage car insurance with liability levels of 100/300/100. If you own a vehicle that isn't worth very much, and you can afford to replace it out of pocket, you might consider carrying affordable liability-only coverage.
Compare Auto Insurance Rates
Ensure you are getting the best rate for your car insurance. Compare quotes from the top insurance companies.
Why First-Time Drivers Pay More for Car Insurance
Like any skill, driving is something that people tend to get better at with experience. Inexperienced drivers are a higher risk for insurance companies, which means they charge higher rates to compensate for the likelihood of additional claims. It can seem unfair and overwhelming to be charged so much for insurance, but the statistics don't lie — in 2009, 16% of drivers involved in fatal crashes were under 20, while the fatal crash rate per mile driven for 16-19 year-olds was nearly three times the rate for drivers ages 20 and over in 2019.
Insurance companies base their rates, in part, on your age and driving experience, so statistics like these mean that first-time drivers will pay more than those who have more experience behind the wheel. But while there is no getting around higher rates for younger and more inexperienced drivers, if you keep your driving record clean, you will see your rate go down over time.
Average Annual Car Insurance Rates by Age and Driving Experience
| Company | 18 Year-Old First-Time Driver | 40 Year-Old First-Time Driver | 40 Year-Old With 20+ Years Experience |
| --- | --- | --- | --- |
| Allstate | $4,749 | $2,429 | $1,316 |
| Farmers | $9,052 | $3,957 | $1,558 |
| GEICO | $4,151 | $2,816 | $1,044 |
| MetLife | $8,012 | $3,210 | $1,662 |
| Nationwide | $5,537 | $1,900 | $1,319 |
| Progressive | $8,081 | $2,684 | $1,385 |
| State Farm | $3,309 | $1,747 | $1,207 |
| Travelers | $12,797 | $3,513 | $1,476 |
| USAA | $3,067 | $1,720 | $845 |
Shopping Tips for First-Time Drivers to Pay Less
Insurance for first-time drivers can be expensive, but there are things you can do to keep your rates as low as possible. There are many ways to find cheap car insurance for first-time drivers, including:
Shop Around: Get multiple quotes to make sure you have the lowest possible rate. Avoid common mental mistakes while shopping for auto insurance to help you get the best deal.
Take a Driving Course: This can save you anywhere from 5% to 15% on your insurance rate, depending on the insurance company you choose. GEICO, State Farm, Farmers, Esurance, Nationwide, Allstate, The Hartford, Liberty Mutual, Progressive and USAA all offer discounts for taking a safe driving course.
Stay on Your Parent's Policy: If you are a teen or student, staying on your parent's policy can save you a significant amount of money each year.
Good Student Discounts: If you are a student, you may be eligible for a good student discount. Each company has slightly different standards, so check with your insurance company to see if they offer this discount and what grades you'll need to earn it.
Clean Driving Record: Avoiding accidents, speeding tickets and other blemishes on your driving record are some of the most important ways to keep your insurance costs low.
Choose Your Car Carefully: An older or less expensive car will cost less to repair, saving you money on comprehensive and collision coverage. Choose a vehicle that is cheap enough that you can replace it out of pocket, and you can skip comprehensive and collision coverage entirely, opting for liability-only coverage to save money on your insurance.
Compare Auto Insurance Rates
Ensure you are getting the best rate for your car insurance. Compare quotes from the top insurance companies.
FAQs About Buying Your First Auto Policy as a New Driver
New drivers understandably have lots of questions about buying their first auto policy. Knowing the answers to some of the most common ones will help ensure you get the best rate.
Methodology
MoneyGeek partnered with Quadrant Data Services to gather car insurance quotes for first-time drivers. Our data analyzes a variety of coverage options, as documented in the data table above, to help determine the least expensive car insurance options. See MoneyGeek's methodology page for further information.
About Rachael Brennan
---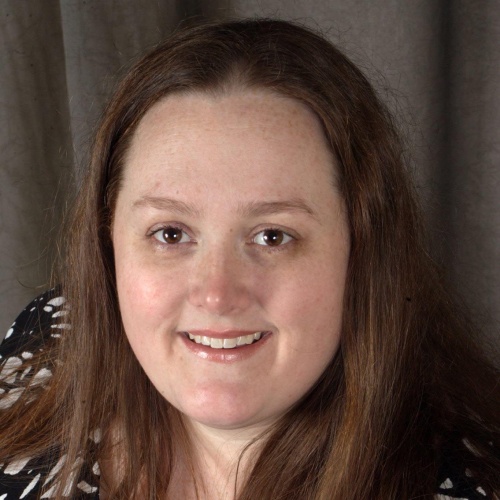 ---