Compare the Cheapest Car Insurance Quotes in Aurora, IL
Aurora's average cost of car insurance is $837 per year, $297 less than the state average. The company with the lowest rates is Mercury, at $627 per year on average. MoneyGeek ranked the cheapest providers in Aurora by coverage amount and driving history to help drivers find a plan that balances low cost and quality service.
REVIEW AUTO INSURANCE RATES
Ensure you're getting the best rate for your auto insurance. Compare quotes from the top insurance companies.
Advertising & Editorial Disclosure
Last Updated: 11/24/2022
In Aurora, Mercury offers the cheapest average car insurance rates, including for a state minimum policy. Erie is the cheapest with a ticket. USAA is a great choice for military families. MoneyGeek found that Erie is the best company for affordability and customer service. The best for you depends on your driving profile and coverage needs.
best
auto insurance
Aurora
2022
The Cheapest and Best Car Insurance in Aurora
The Cheapest Car Insurance Companies in Aurora
The auto insurance carriers with the cheapest average rates in Aurora for a full coverage policy are:
Mercury: $627 per year
GEICO: $647 per year
For active military and veterans, USAA has a competitive rate of roughly $696 per year.
The most expensive full coverage policy in Aurora is through AAA, at an average of $1,187 per year — 89.3% more expensive than Mercury, the least expensive insurer.
A full coverage policy has liability coverage as well as comprehensive and collision coverage. The overall cost will depend on the amount of liability coverage you select.
Cheapest Car Insurance in Aurora
Full Coverage 100/300/100
As stated in our methodology, the average prices used by MoneyGeek are for a sample 40-year-old male driver with full coverage car insurance in Aurora.
A full coverage policy is more than a state minimum policy but has liability and the following very valuable coverages that protect you from vehicle damage:
Collision insurance: pays for damages as a result of a collision
Comprehensive insurance: pays for vehicle damage that is not under collision and theft
If a full coverage policy costs more than your car's value, you may want to get a state minimum policy or liability-only policy to save money.
Compare Car Insurance Rates in Aurora
Ensure you're getting the best rate for your car insurance. Compare quotes from the top insurance companies.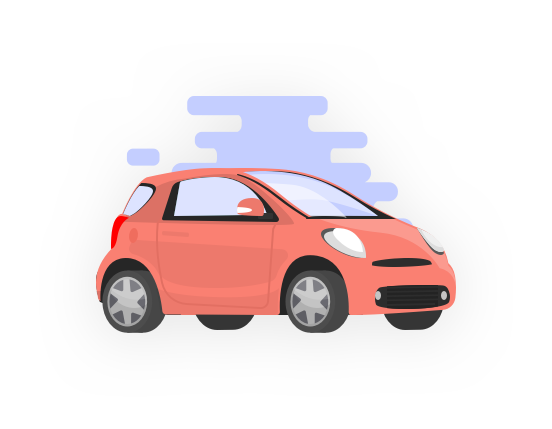 Cheapest Car Insurance in Aurora for Minimum Coverage
In Aurora and other cities, the cost of your car insurance is determined by the amount of coverage you choose. A liability-only policy costs an average of $458 per year, whereas full coverage car insurance costs around $837 per year. That is a difference of roughly $379.
Cheapest Minimum Liability Car Insurance in Aurora
In Illinois, you must have an auto policy with 25/50/20 in liability limits plus uninsured motorist of 25/50. This state minimum policy could help you save on your monthly bills, but the low coverage limits come with the risk of paying out of pocket in an accident.
For example, if your at-fault accident causes injuries to one person totaling $30,000, you are only covered for $25,000 and must pay the remaining $5,000.
Illinois Minimum Liability Requirements
Item

Description

Bodily Injury and Property Damage

$25,000 per person, $50,000 per accident and $20,000 for property damage. A more protective level is 100/300/100.

Uninsured Motorist

$25,000 per person and $50,000 per incident. The minimum coverage may not be enough if you're in a serious accident.
Cheapest Car Insurance in Aurora if You Have Driving Violations
Driving violations like a ticket, DUI or at-fault accident raise your car insurance rate. In Aurora, the companies offering the average cheapest rates for drivers, depending on the violation, are the following:
Cheapest after a ticket: Erie, $720 per year
Cheapest after an at-fault accident: State Farm, $895 per year
Cheapest after a DUI: Mercury, $821 per year
It takes years for a driver in Aurora to improve their driving record and get cheaper auto insurance. However, right now, it pays to compare auto insurance quotes after a driving violation to get the best price.
Cheapest Car Insurance in Aurora With a Violation
Average Cost of Car Insurance in Aurora
On average, car insurance in Aurora costs about $837 a year. Drivers in Aurora typically pay 26.2% less than the state average and 41.2% less than the national average.
Personalized Quotes to Get You the Cheapest Car Insurance in Aurora
Car insurance firms in Aurora compute annual premiums by analyzing individual factors, such as age, credit score, marital status, gender, driving history, ZIP code and car make and model. You should get personalized quotes regularly to check if you are eligible for discounts.
For example, a 40-year-old male with a Mercury policy in Aurora pays an average annual rate of $627. This average yearly premium could change as he gets older and his circumstances change. The ideal way to get accurate rates is to compare car insurance quotes regularly.
Compare Car Insurance Rates in Aurora
Ensure you're getting the best rate for your car insurance. Compare quotes from the top insurance companies.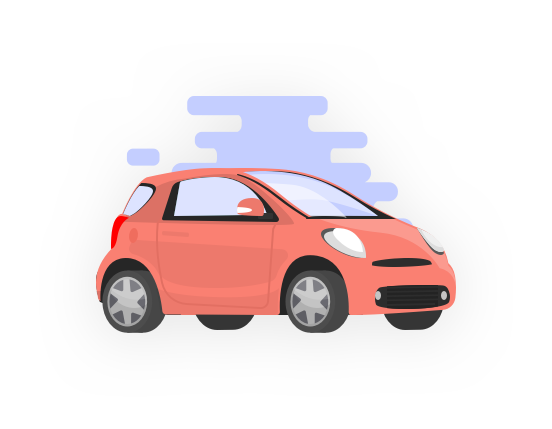 The Best Car Insurance Companies in Aurora
MoneyGeek researched the best car insurance companies in Aurora based on affordability, user satisfaction and claims ratings. Aurora's top-rated auto insurance companies are:
GEICO: MoneyGeek score of 84.8 out of 100
State Farm: MoneyGeek score of 83.8 out of 100
USAA is the top-rated insurance company, with a MoneyGeek score of 100 out of 100. However, its policies are only available to military personnel and their families, so we omitted it from this ranking.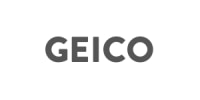 Geek Quick Take
GEICO rates 5 out of 5 for claims and 4 out of 5 for customer satisfaction. A full coverage policy for a 40-year-old driver in Aurora costs $1,274 per year. The company offers mechanical breakdown insurance, a unique add-on coverage.
More About GEICO
Aurora drivers can select from GEICO's four add-on coverages. Mechanical breakdown insurance covers all parts and systems for less than the typical dealer extended warranty. It's available for cars under 15 months old with less than 15,000 miles. GEICO also offers emergency roadside assistance, accident forgiveness and gap insurance.
Read MoneyGeek's GEICO auto Insurance Review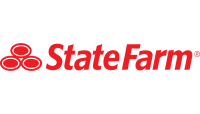 Geek Quick Take
State Farm has a perfect customer satisfaction score of 5 out of 5, according to MoneyGeek's analysis. Its claims rating is 4 out of 5, higher than the standard for most insurance companies. Drivers from Aurora can purchase a full coverage policy for $1,171 per year.
More About State Farm
State Farm offers car rental and travel expense coverage. Aurora drivers can take advantage of the accident-free discount after they've been insured for three years with no at-fault accidents. Roadside assistance coverage is also available when your car needs repairs, towing or a jumpstart.
Read MoneyGeek's State Farm auto Insurance Review
Average Cost of Car Insurance by Postal Code
Your residential neighborhood also has a role in the calculation of your car insurance premium in Illinois. Areas with more thefts, uninsured motorists and accidents are typically costlier. In Aurora, the 60506 neighborhood is a bit cheaper for auto insurance as it costs $29 less than the $852 average annual rate in the 60505 ZIP code.
Factors That Impact Insurance Costs in Aurora
In addition to individual driver needs and history, location-specific factors like the percentage of uninsured motorists and the rate of car thefts also contribute to car insurance rates in Aurora. How Aurora ranks compared to the 300 most populous cities in the United States can have a significant impact on premium costs.
Most Accidents With Fatalities
231st

/300
Most Car Thefts
101st

/300
Most Uninsured Motorists by State
18th

/50
Personal Injury Protection Required
No
Most Annual Rainfall
131st

/300
Most Rainy Days
53rd

/300
About the Author
---
---