With a short video format and followers from around the world, TikTok has gone from a platform known for dance challenges to a serious educational tool for many. The money-wise women profiled here use their social media reach, including their TikTok accounts, to share what they've learned about financial literacy.
These social media influencers post about their past life experiences, questions from their friends and pressing money concerns like how to financially cope and manage spending during the pandemic. TikTok videos can be the perfect format for helping people learn about finance in a digestible, approachable way.
On this International Women's Day, we celebrate these seven women's expertise and dedication to support and empower followers who want to learn more about managing their money, resolving debt distress and building a solid financial future.
1. Alexa Carlin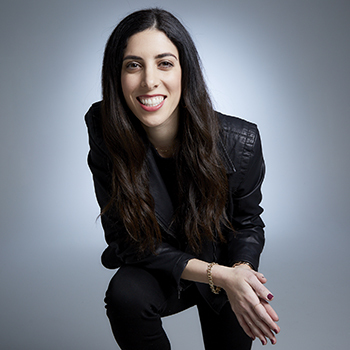 With nearly 145,000 followers on TikTok, Alexa Carlin advises many young people on how to achieve their entrepreneurial and personal goals with her interesting and engaging content. "I've always been very interested in how more women can grow wealth and be financially independent," Carlin says.

She's been an entrepreneur since 17, and her mission is to improve one person's life every day. "I realized quickly that in order to reach more people and have more impact, you need more money," she says. Carlin wants to help more women achieve financial freedom through their investments or financing their own ventures.
Carlin was drawn to TikTok during the start of the pandemic. "I started to really find it's a great outlet," she says. She noticed that people asked questions about personal finance in her videos. Carlin decided to continue this route so she could explain these concepts to young adults on the platform.
Follow Alexa
TikTok, Instagram, Twitter, Facebook, LinkedIn and YouTube
Women Empower X
2. Antonette Aquino, Money Health Check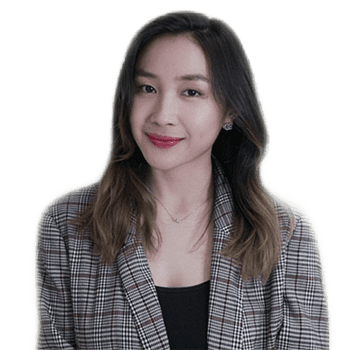 At 21, Antonette Aquino is one of the youngest voices on TikTok discussing financial literacy. She became her family's breadwinner at 17 and had to learn how to manage her money. Aquino met her financial advisor, now mentor, and learned the basics of finance, financial planning and the importance of investing young.

"Since I've been training to become a financial advisor and getting my license, I thought of sharing whatever I learned on TikTok because I saw its organic reach," she says. She was inspired to post on TikTok by Gary Vaynerchuck, who predicted the new social media platform would be a great new way for educational creators to release content.
As a Filipina, Aquino found that many creators were based in the United States, and some of their advice didn't apply to her community. "TikTok was an undervalued app for finance content creators here," she says. Still, she made videos. One of them went viral, and it allowed her brand to grow. "I realized TikTok's potential because millennials and Gen Z can now understand financial concepts in the most basic and simple way possible," says Aquino.
Follow Antonette
TikTok, Instagram, Twitter, Facebook and LinkedIn
3. Charlotte Darr, Save Live Thrive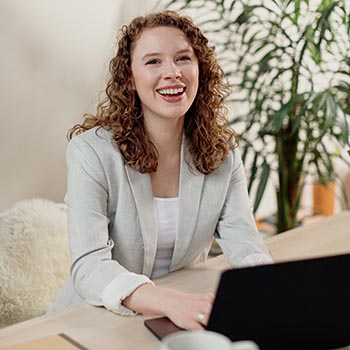 Two days before graduating from college, Charlotte Darr looked at her credit card, student loan and auto loan debts and realized she owed $78,000. "I was studying to be an opera singer and music teacher, so I was going into a career as a musician that's not known for a high income earning potential," Darr says.

Charlotte decided to learn everything she possibly could about personal finance through blogs and books. "I wanted to figure out the most about how to take advantage of my small income," she says. She quickly used that information to pay off debt, save up and create an emergency fund. Soon, Darr became the budgeting friend. "People in my personal life started asking me questions about finance," she shares.
When COVID-19 arrived in the U.S., Darr's TikTok channel took off because of how the pandemic affected the gig economy. Her musician friends suddenly had new worries as the virus made it impossible to perform live shows. Charlotte began to work on her blog and social media presence and found that many people needed financial education, and with that, her TikTok videos took off.
Follow Charlotte
4. Erin Elizabeth, Ecom Era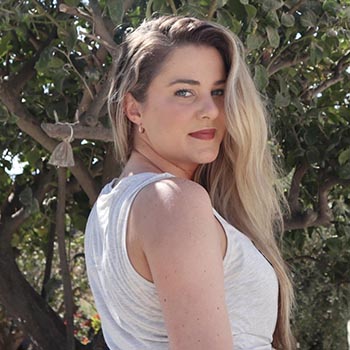 Erin Elizabeth began her career as a bank teller at the age of 20 and was promoted a few times throughout her career. In that position, she felt unable to give unbiased financial opinions because of the expectations banks place on their employees. She first saw TikTok as a way to provide valuable insights into financial literacy.

Elizabeth says, "With TikTok, I felt I could share what I've learned throughout my career in an unbiased way. There's no incentive for me to lie and also in a fun and easily digestible way to reach out to young people and say, 'Hey, have you considered this?'"
Though she's based in Canada, many of Elizabeth's followers live in the U.S., and she tailors her information to both countries as a result so that it's useful for her followers. For young people worldwide, debt, student loans, a high cost of living and difficulty getting into the workforce are common themes, says Elizabeth. Being online as a woman financial expert can be tough, but Elizabeth also found that there's a strong network of women seeking each other out. She says, "75% of my audience is women."
Follow Erin
5. Taylor Price, PricelessTay
With 1 million TikTok followers and a successful community, Taylor Price has created a name for herself as a trusted expert in finance matters. She first began her college career in pre-med but switched to finance upon her mother's recommendation after dealing with her own health issues.

Price explains, "What inspired me to get on TikTok was that I first started talking about finance through a blog instead of social media. So someone told me about how vlogging is now popular. I first started on YouTube, then that went over to Instagram, and then I had a friend in L.A. who told me about TikTok back in early 2019." She waited a bit longer to start posting on TikTok because she's from a small town in upstate New York, and constantly posting online would have been seen as strange.
She visited friends in Los Angeles in 2019 and January 2020 and posted a few videos. Her 10th video went viral, and Price has worked on her channel consistently, providing finance and investment advice in TikTok's short format.
Follow Taylor
PricelessTay
Tap Intuit
TikTok, Instagram, LinkedIn and Website
6. Valencia Higuera, The Broken Wallet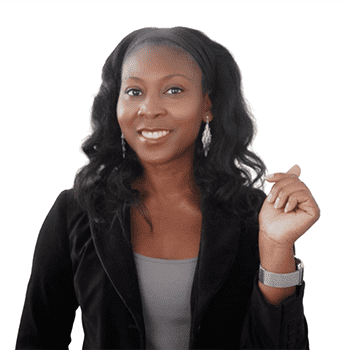 Valencia Higuera began her work as a journalist and decided to become a freelance writer because there were more money-making opportunities in that direction. During that time, she took whatever assignments she could find without truly considering a niche, and she happened to apply to a finance writer position by chance.

"At the time, I didn't have a lot of knowledge in personal finance, but I applied for the job, and they were looking for a lot of different types of articles, some on credit, loans or mortgages," she says. This allowed her to learn about the topic of personal finance. "With that assignment, I also discovered a passion for the topic," she adds.
Higuera's knowledge of the finance world continued to grow after taking on other finance jobs. She takes inspiration from the types of questions people ask her about finance, and she finds simple ways to answer these questions and address their concerns. Higuera enjoys the rewards of answering people's questions on social media, whether it's through her YouTube channel or other quick social media formats like TikTok.
Follow Valencia
TikTok, YouTube, Instagram, LinkedIn and Website
7. Vivian Tu, Your Rich BFF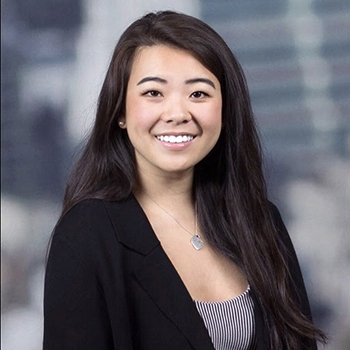 With nearly 300,000 followers on TikTok, Your Rich BFF has provided valuable advice to Gen Z and millennial followers who need to improve their financial literacy. A graduate of the University of Chicago, she got a job at the Wall Street Equities desk and traded stocks for a living. She would like to have her full identity be anonymous at this time. "I really like finance because, at the end of the day, everything ties back to it," Viv says.

However, Wall Street required working long hours, sometimes 80 hours per week. Though the industry is known for large paychecks, it's hard to live large in Wall Street your first five years, she says. She left the industry and is now working in tech and media, where some of her colleagues and friends would ask her finance questions because they trust in the expertise she gained throughout her time in Wall Street.
"At my new job, people would say, 'You worked in Wall Street, can you explain what a 401(k) is?'" Viv began to make TikTok videos to answer the personal finance questions that matter most to her friends and colleagues. Those TikToks quickly went viral, and now Your Rich BFF has an extensive audience.
Follow Vivian
With their experience and dedication to financial empowerment, these women are great resources to follow for money tips, tidbits and advice. They're leading the way to help many people understand their finances better and gain independence. Happy International Women's Day to them and all women.
About the Author
Ingrid Cruz is a freelance writer based in Mississippi. She's written past articles on student loan debt for MoneyGeek.