5 Side Hustles That Actually Make Money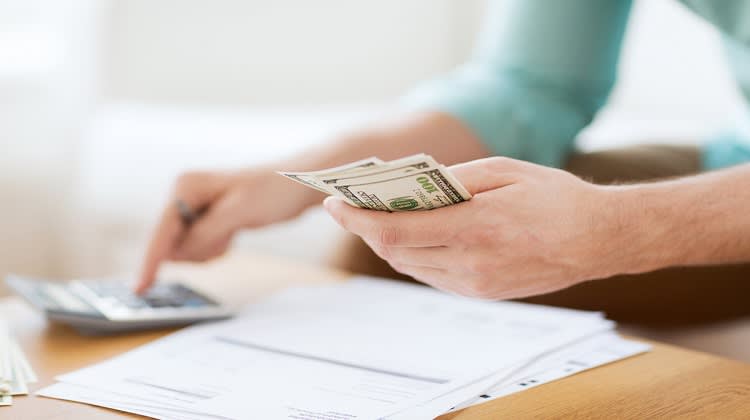 If you're thinking about picking up a side job or two to get a jump on holiday spending or build up your rainy-day fund, you're not alone. More than one third of all American workers currently participate in the gig economy.
From selling crafts to walking dogs, there are a million different ways to pick up some extra cash. But with so many options out there, it can be daunting trying to figure out what type of "side hustle" works for your skill set and lifestyle.
"There's no such thing as the 'perfect' side hustle to recommend," says Nick Loper, head of SideHustleNation.com and author of "Buy Buttons," a guide for tapping into pre-existing marketplaces to make extra money or start a business.
"As a general rule, if you can find something that fits in the center of your existing skills, your hobbies or interests, and your connections or network, you'll be off to a good start."
If you're thinking of dipping your toe into the pool of opportunity, here are five side hustles to help you stack some dough and achieve your financial dreams.
Drive
Using your car and your free time to drive for one of the many app-based ridesharing services, such as Uber or Lyft, are one of the quickest and easiest ways to make extra money. A recent study reported that the typical rideshare driver earned $17.21 per hour in 2019, after the rideshare Transportation Network Company (such as Lyft or Uber) took their cut, but before other expenses.
Before hitting the road, know there are some upfront costs. You'll need a newer car, a driver's license, clean driving record and a smartphone to access the ridesharing service's app. Insurance is required, too.
Lyft and Uber offer coverage for drivers who have passengers onboard, but it's a good idea to thoroughly review both your rideshare company's coverage and your personal vehicle policy.
Most personal policies either won't cover commercial use or, if they do, will charge more. To recoup some operating costs like gas and the wear and tear on your vehicle, it's also a good idea to get in the habit of tracking your mileage for income tax deductions.
Sit
Babysitting, house sitting, pet sitting and even providing personal companionship to elderly or homebound people are all high-demand gigs for which many are willing to pay. Websites such as Care.com, Sittercity.com and Rover.com are great for picking up sitter gigs.
As a starting point, typical house-sitting rates are in the $25-$30 a day range and up to $50 for an overnight stay, pet sitters can expect in the range of $14 – $18 per hour. According to the Care.com 2019 Babysitter Survey, the average babysitting rate in 2019 was $16.25 per hour — up from $11.11 per hour in 2010.
You should find out whether any certifications (such as CPR or "certified dog walker" courses) are required in your area and if you need special insurance coverage. Also, consider operating costs such as gas for driving to clients' homes and cash to cover incidentals that may pop up.
Sell
Buyers are no longer confined to traditional store hours and thanks to smartphones, they're able to shop anytime and anywhere. You can use that to your advantage by selling stuff on eBay, Craigslist, Facebook Marketplace and similar platforms.
An online resale business allows you to list and sell virtually any product with just a few clicks, which can quickly become a lucrative side business for the entrepreneurial-minded (especially if you like to bargain-hunt at yard sales, thrift stores or flea markets).
"Buy low (and) sell high by flipping products either locally or online," suggests Loper, who recently featured entrepreneur Rob Stephenson on his "The Side Hustle Show" podcast. Stephenson reportedly earned $30,000 in one year working just 10-15 hours a week and flipping items at local flea markets.
Don't expect to make five figures out the gate, but selling everything from handmade crafts to your own gently used or unwanted items is a fairly hassle-free means of generating extra cash.
Host
The vacation rental industry has exploded in recent years and it could have a similar effect on your wallet. Whether you'd like to permanently convert your home or condo into a vacation rental or just rent out it out for a few weeks while you're away, plenty of websites, such as HomeAway, VRBO, VacationRentals and Homelidays can help you market your place to renters.
Even better if it's in or near a popular resort town or vacation destination where there are several seasonal events. For example, homeowners in New Orleans can command rates double or triple the typical rental rate during Mardi Gras season, depending on the home's proximity to touristy areas and parade routes.
And in Colorado, more than 121,000 visitors booked Airbnb homes in popular ski towns during the 2016-17 season, earning about 2,800 homeowners $32 million from those visitors, according to statistics provided by Airbnb.
Still there are costs for home maintenance, insurance, supplies and cleaning, and many host sites charge service fees for things like payment processing and listing the home on their platform. On the bright side, if you do your homework up front your home can literally work for you. Plus, you'll meet lots of interesting people!
Write
If writing is your forte, consider employing the power of the pen for pay. Freelance writing articles, blog posts, white papers, emails and even technical content for instruction manuals are all in demand.
Some companies pay per word while others offer a flat rate per assignment. Sites like FreelanceWriting.com, and the writing and editing section of Craigslist, are good places to start scoping out what's out there. Another plus is that most of the work can be done remotely.
"Businesses always need succinct writers who can write engaging copy that connects with the business's audience," says Lise Cartwright, author of "Side Hustle Blueprint: How to Make an Extra $1000 in the Next 30 Days Without Leaving Your Day Job."
And that includes writing for the web as a social media manager, Cartwright says. "If you spend a lot of time on all the social media platforms and get a lot of engagement and comments on your posts, being a social media manager would be a great option, as these (jobs) are in high demand."
This list includes just a few ways to tap into extra income streams. It's very tempting, but you should only do so after you've figured out the best fit for you. The bottom line is: Don't feel pressured to jump into anything too soon. And when you decide what you're going to pursue, join a peer group or recruit an accountability partner for support.
"Even with millions of side hustlers in the U.S., it can be a lonely road," Loper says. "If you can find a like-minded friend or entrepreneur group to join up with, that can go a long way toward staying motivated through the hard times."
Chandra Thomas Whitfield is an award-winning, Denver-based print, broadcast and multimedia journalist and regular contributor to MoneyGeek.com.
You may Like
Leave a Comment
Get Money Tips Straight to Your Inbox