Do Rising Mortgage Rates Affect Buying Power?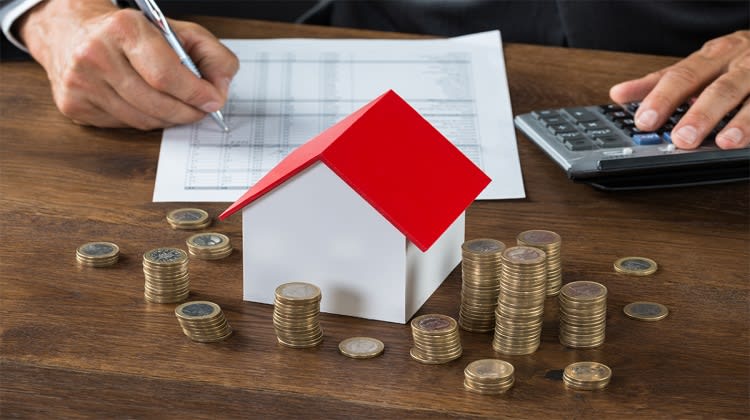 Charisse Price had been mulling over buying her first home since the summer of 2016, but at the time the 34-year-old didn't feel particularly pressed about moving forward. Instead, she bought a long-desired luxury car and spent the ensuing months focused on replenishing her savings.
As home prices surged over the fall and winter months, a telltale sign of a thriving economy, the metro Atlanta-based marketing, management and event planning consultant says she grew more anxious about starting the process. She officially jumped into the fray earlier this year and placed a bid on one home.
But despite their steady increase, federal interest rates, she says, didn't factor much into her decision.
"For me it was more about the fact that I knew with a new, incoming presidential administration there would probably be some big changes on the way," says Price. "I just wanted to jump into the market while I could still find something that is affordable for me."
But should potential homeowners be keeping their eye on interest rates along with home prices?
Rates are on the rise
Price's predictions about changes in the home market may not be totally off-base. The political climate, including a changing of the guard in the White House, often influences the economy's direction, along with a long list of other factors.
After slashing rates during the Great Recession, the Federal Reserve increased the federal funds rate, which indirectly affects mortgage interest rates, three times in 2017. The Fed changed direction again, cutting rates in 2019. As of November 2019, the average interest rate on a 30-year fixed-rate mortgage was 3.69 percent, according to data from Freddie Mac.
Interest rate increases tend to signal a robust economy, which is usually positive for most people. And while those changes do increase home purchase prices, the good news is that many mortgage experts insist those hikes, which generally are a quarter-percent each, usually aren't significant enough to deter the serious buyer from moving forward.
"With a quarter-percent increase on a $300,000 (home) loan amount on a 30-year fixed-rate loan, you're only talking about an increase of about $516 a year; that's about $43 more in terms of your monthly payment," explains Elysia Stobbe, author of the top-selling book "How To Get Approved for the Best Mortgage Without Sticking a Fork in Your Eye."
"Honestly when you look at it, that's just 10 Starbucks (drinks) you're going to have to cut out a month, which is not a major lifestyle change," Stobbe says. "If that's going to make or break your decision to buy, you probably shouldn't be in the market anyway."
The Jacksonville, Florida-based loan originator says that $516 swells to $15,480 over the life of that same 30-year loan, but most buyers shouldn't be concerned. "The reality is hardly anyone keeps their loans for 30 years anymore," Stobbe says. "In fact, for most people on average it's about four years, because they either refinance or they move (within that time)."
Get your homebuying affairs in order
Although federal rate increases may not be significant enough to send serious buyers to the sidelines, experts say, of course buyers should know that every little bit impacts price. With that in mind, Austin, Texas-based mortgage expert David Reed says in anticipation of adverse interest rate changes, potential buyers should remain in regular contact with their loan officer and gather their loan paperwork as soon as they're ready. Getting preapproved can often get you locked into a rate for up to 90 days.
"There really is no secret formula that a consumer can follow to anticipate (federal interest rate) changes; it's just a part of the (homebuying) process," says Reed, author of "Mortgages 101" and "Mortgage Confidential."
"Whether you should move forward with buying at a particular time is a personal decision, one that you have to make for yourself based on your own situation. The bottom line is that you want to be proactive and not reactive and do your best to get locked into the best rate possible."
Prospective buyers, most experts agree, should be more concerned with ensuring factors such as their credit score, down payment amount and debt-to-income-ratios — which tend to impact the cost of buying a home more significantly — are in check before setting out on a homebuying mission.
"If your credit score is not where it needs to be, it is often more of an issue of qualifying or not, so you may have to take some more time to build it up," Reed says. "With some of the other factors, it may be a matter of having to put more (money) down or borrowing less. You should consult with your loan officer to decide the best way to proceed."
As for Price, it's been more of a waiting game mostly — one that has been both daunting and frustrating. The seller didn't accept the offer she placed on the first house she bid on, but she's still holding out hope that the right property for her is just around the corner.
"It's competitive, but I am staying encouraged," she says. "I am keeping my eyes on the prize. I know what's meant for me will come around."
Chandra Thomas Whitfield is an award-winning, Denver-based print, broadcast and multimedia journalist and regular contributor to MoneyGeek.com.
You may Like
Leave a Comment
Get Money Tips Straight to Your Inbox