Car Loan from Wells Fargo? You May Be Entitled to Compensation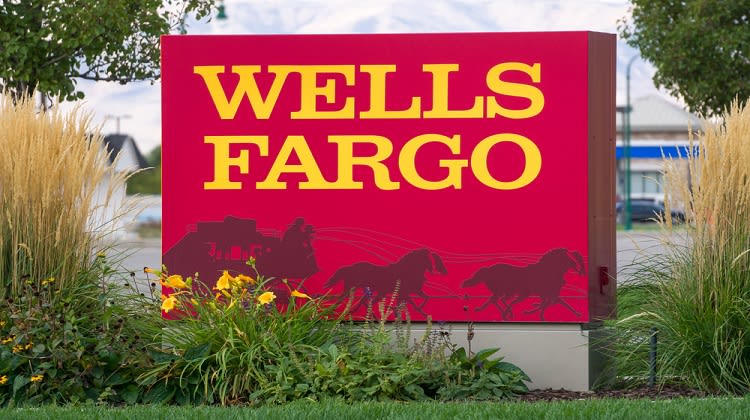 If you took out a car loan from Wells Fargo, pay close attention to the news, your mail, and your bank accounts. After a new round of controversy, the company has promised to reimburse car loan consumers who were wrongly charged for car insurance that they didn't ask for or need.
The situation is summed up in a class action complaint that alleges the bank signed up more than half a million car loan customers for unnecessary auto insurance. Among other charges, plaintiffs in the case also allege Wells Fargo violated the RICO Act, or racketeer-influenced corrupt organization act, a federal law that dates to 1970 and was enacted to battle organized crime.
The lawsuit comes less than a year after the bank stirred up public outrage for opening millions of unauthorized accounts for customers who never asked for them and often charged fees to maintain the accounts.
"A kickback on each policy"
In the latest controversy to rock the 165-year-old San Francisco-based bank, customers who already had their own car insurance have complained that they had no idea they were being charged on top of that for insurance from Wells Fargo — and that if they did find out, Wells Fargo refused to make them whole.
Wells Fargo has stated its auto loan contracts required consumers to have insurance that would cover the cost of damage to the vehicle—and that the bank would purchase it from its vendor, National General Insurance Company, if there wasn't evidence that the consumer already had such a policy.
However, the lawsuit alleges that Wells Fargo either didn't check or simply ignored such evidence. In addition, it received a kickback on each policy from National General Insurance, which gave the bank the incentive "to unlawfully churn out the unneeded and unwanted policies."
Paul Hancock, a 34-year-old marketing consultant from Indianapolis, is the lead plaintiff in the proposed class action suit. The suit states that for more than a decade, the company "engaged in a scheme to bilk millions of dollars from unsuspecting customers who were forced to pay for auto insurance they did not need or want."
The suit alleges that more than 800,000 auto loan customers paid for additional, expensive and unnecessary auto insurance policies, pushing nearly 250,000 of them into delinquency and resulting in damaged credit and nearly 25,000 illegal vehicle "repos," or vehicle repossessions. The suit notes that Wells Fargo's spokesperson Jennifer A. Temple has publicly stated that "We take full responsibility for these errors and are deeply sorry for any harm we caused customers."
Hancock says he financed a car in 2016 with Wells Fargo. Within three months the bank was charging him $600 for auto insurance, even though he already had an insurance policy with Allstate. He claims the bank did not credit his account despite repeatedly providing proof of his own coverage. On top of that, he says the bank charged him a late fee for non-payment of the unnecessary insurance.
The suit seeks unspecified damages, although the RICO Act allows plaintiffs to ask the court for triple damages against a defendant.
Reached for comment, Wells Fargo says it reviewed policies placed between 2012 and 2017 and identified approximately 570,000 customers who may have been affected and will receive refunds and other payments as compensation. In total, approximately $64 million of cash remediation will be sent to customers in the coming months, along with $16 million of account adjustments, for a total of approximately $80 million in remediation. Starting in August 2017, Wells Fargo began to "proactively reach out to impacted customers" with letters and refund checks.
Extra damage to veterans
Besides its car insurance and bogus accounts scandals, Wells Fargo has also been accused of predatory lending, deceptive overdraft fees and forced arbitration.
"In the fall of last year, our CEO and our entire leadership team committed to build a better bank and be transparent about those efforts," said Franklin Codel, head of Wells Fargo Consumer Lending, which includes the Dealer Services unit. "Our actions over the past year show we are acting on this commitment."
Consumer advocates say that this latest episode is part of a trend. "There's a litany of wrongdoing on the part of Wells Fargo," says Sally Greenberg, executive director of the National Consumers League in Washington. "We've moved our organization's money out of the bank. They're a poster child for bad corporate behavior and at this point nothing surprises me."
Unfortunately, for consumers who lost their cars and their good credit ratings because of extra charges, the damage is already done. In some cases, such a hit can ruin careers, says Rosemary Shahan, president of CARS and a longtime activist who is working with service members and their families affected by the Wells Fargo fallout. "It's a really serious problem because if you have financial issues, you can become a security clearance risk in the military," she says. "Some of these people have had their credit ratings badly damaged, and they risk having their security clearance revoked."
The Servicemembers Civil Relief Act protects service members who are on active duty out of the country by blocking lenders from summarily foreclosing on their homes or repossessing a vehicle. "You have to get a court order before you can do that," Shahan says. "But Wells Fargo admitted that they did not even bother to check the database for anyone in the military. Every bank knows the CRA is there; there is no excuse for not checking military status. It's not hard to do; it's their job. And when somebody is in a war zone, serving our country, it's not too much to ask."
Steve Evans is the former managing editor of the Central Virginia Media Group. His stories on business and personal finance have been carried by Benzinga, Yahoo Finance, MSN Money, Narrative, and many other outlets.
You may Like
Leave a Comment
Get Money Tips Straight to Your Inbox