It's Time for Car Insurers to Dump the 'Widow's Penalty'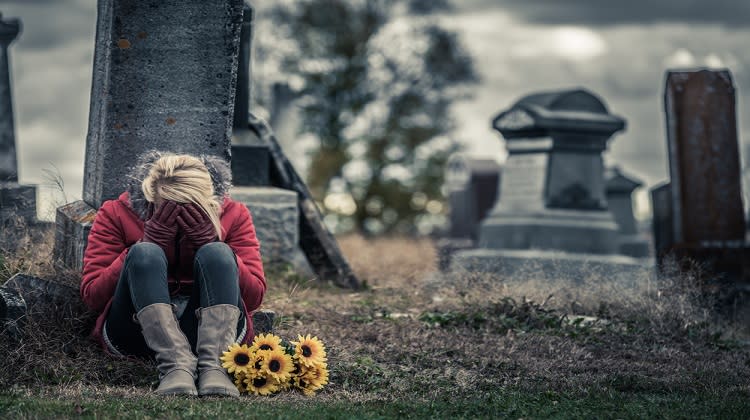 If you cause a car accident or get a lot of speeding tickets, you expect your auto insurance premiums to go up. But when your spouse dies, a rate hike is the last thing you'd expect. Unfortunately, this so-called "widow's penalty" is a common practice among insurers.
People who are recently widowed may assume their auto insurance premium would go down because there's now only one driver - not two - on the policy. But during this time of grief and loss, auto insurers frequently raise rates on widows and widowers because of the change in their marital status.
A study by the Consumer Federation of America found that four of the six insurers reviewed raised liability insurance on widows by an average of 20 percent following the death of their husbands. Although the 2015 CFA study was focused on widows, the study's author, Robert Hunter, notes that it appears the rate hike applies equally to both women and men.
The most astonishing thing about the rate hike is that it even exists, especially because it's based on no evidence whatsoever - at least none the insurance industry has ever managed to produce.
In general, insurers charge married people less for car insurance than single people, on the pretext that married people are safer drivers. According to Hunter, who worked as an insurance commissioner in Texas, insurers point to a small 2004 study on driver behavior in New Zealand in the 1980s and 1990s, which found that never married people had higher rates of injury in car accidents.
However, that study didn't measure the rates of injury of widows or widowers; in fact, it specifically noted that "There were too few divorced, separated or widowed cases to detect any plausibly higher or lower risks in this group."
Yet insurers have used the study to treat the death of a spouse as an event that suddenly transforms you into a less safe driver (presumably until you marry again).
CFA argues that the widow's penalty is part of a larger trend in which auto insurance companies charge higher premiums to lower income drivers. "It turns out people who are unmarried happen to be poorer," says Hunter. "It has less to do with actuarial science than marketing."
Because the poor are less likely to buy all kinds of insurance, such as life or homeowners insurance, the industry wants to squeeze them harder on the products they do buy, according to Hunter.
"They've come up with all these ways to raise rates on poor people - if you have less education, a lower paying job or bad credit, you pay more," says Hunter. Married people tend to have higher incomes, better credit scores and higher levels of education, all of which are factored into their lower premium rates, according to CFA.
A few years ago, Teresa Miller, Pennsylvania's insurance commissioner, announced that she wouldn't approve rate hikes on widows or widowers unless insurance companies could prove they are a higher risk.
"If the insurer cannot provide statistical support for including widows and widowers in the single category, I will not approve the rate change, and will require the insurer to continue using the lower rate," Miller declared.
Since making that announcement, the state's insurance department has met with very little resistance from insurers, according to Ronald Rumen, the department's communications director. Most of the state's insurers have changed the way they calculate rates for widows or are in the process of doing so, he said, adding that consumer protection was the top priority.
"That is encouraging," says Hunter. "These are bad practices that really hurt poor people." Unfortunately, Hunter notes, Miller is the only insurance commissioner he knows of who has taken on the widow's penalty.
What to do if your rates go up
If you have recently lost your spouse and discovered a hike in your auto insurance premium, try taking these actions:
1. Negotiate with your insurer. Call your insurance provider and contest the increase in your car insurance price. "They should be responsive," says Hunter. Often your insurance company will match a lower rate you find elsewhere. "In order to do that they may switch you to a lower-priced preferred company, but most people don't even realize they've been switched."
2. Shop around. Research five or six different insurance companies and compare auto insurance quotes and rates. "It's worth spending an hour to do your own research, then go to an insurance agent and challenge them to beat the price you found," suggests Hunter.
Of the six insurance carriers included in the CFA study, only State Farm auto insurance did not include a widow's penalty. "State Farm is a company that comes out looking pretty good in all of our research - except with respect to credit scores," says Hunter. Just remember to compare overall rates, not just the widow's penalty.
3. Contact your state's Insurance Commissioner to file a complaint. If your auto insurance carrier won't budge, take action. "You should be mad and tell your Insurance Department you're mad," says Hunter. "States have a responsibility to look and see if these prices are reasonable, affordable and fair. That's in the law of every state, but they don't enforce it."
You may Like
Leave a Comment
Get Money Tips Straight to Your Inbox