Should You Add Rent Payments to Your Credit Report?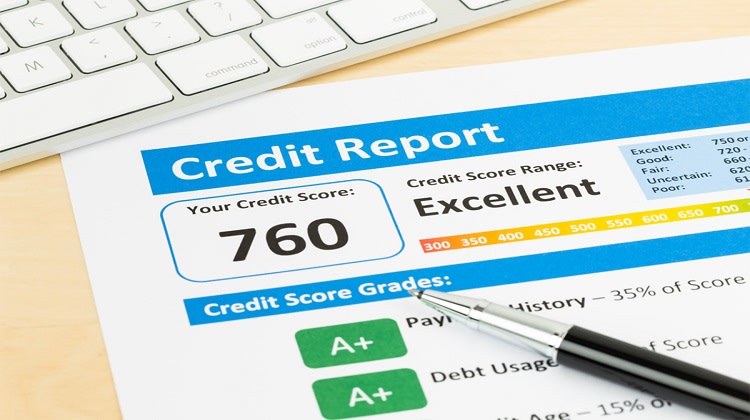 During the Great Recession, Cullen Canazares hunkered down financially. He sold his primary residence and rental property and became a tenant.
When the financial clouds cleared, Canazares and his wife decided to become homeowners again. But there was one problem - their credit score had plummeted 150 points.
The decline wasn't because of late payments but because of a lack of credit activity. Like most landlords, the owner of the property the couple was renting didn't report their monthly payments to credit bureaus.
The renter's dilemma
As Canazares learned, renters hoping to qualify for a mortgage face a hurdle if they don't have other credit activity that counts towards their credit score.
But if you pay your rent promptly every month, the on-time payments would add clout to your creditworthiness, especially if you hope to buy a home soon.
Canazares, a Stanford-educated entrepreneur, saw an opportunity: He started a business to report tenants' monthly payments to the credit industry.
Canazares isn't alone.
A cottage industry of companies has formed to notify credit bureaus of rent payments. Two main players have emerged in the new space. They are RentReporters of Pasadena, California, and Canazares' company, RentalKharma of Littleton, Colorado.
You'll have to pay for the privilege, but the sums are modest enough that you might be able to chalk up any credit-reporting fees as a small but wise investment.
One solution: RentReporters
RentReporters charges $94.95 to report up to two years of rent history with a single landlord (note: they often offer heavy promos). A tenant signs up for the service on the RentReporters site and pays the fee by credit card. The company then calls the landlord to verify prompt rental payments and reports its findings to TransUnion. In as little as five days, RentReporters says, your credit history will reflect the new payment history.
RentReporters says its average customer experiences a credit score boost of 35 to 50 points - enough of a jump for borrowers who just miss a credit score threshold to qualify for a slightly lower mortgage rate or get approved for a credit card. We'll add the caveat that credit scores are notoriously complex and opaque, and the effect of reporting rent payments can vary widely from one consumer to the next.
Reporting rent payments is a relatively new concept, and there's another catch: RentReporters notifies just one of the three credit bureaus of your payment history. And if you want future payments to be reported, you'll need to pay a $9.95 monthly fee.
Another solution: RentalKharma
RentalKharma has a similar model of verifying rent payments and reporting the information to TransUnion but not to Experian or Equifax. But RentalKharma's pricing is a bit different: It collects a registration fee of $25 plus $6.95 a month to report future payments and also offers to report two years of past rent payments for $60.
Some limits apply. Your name must appear on a lease. If you're living in an informal subleasing arrangement, RentalKharma won't report your payments.
RentalKharma also says it can't help tenants who have missed rent payments by 30 days within the past two years. If you make a late payment in the future, RentalKharma will be obliged to report that. And if you've been evicted within the past two years or have broken a lease, you'll also be ineligible for RentalKharma's services.
In other words, these sites won't repair marred credit; they exist simply to fill in a common gap in credit histories. Both RentReporters and RentalKharma offer money-back guarantees if you're not satisfied with your results.
Before you sign up for either site, you'll also want to check your credit history to see if your landlord is already reporting your payments to TransUnion. The company RentTrack collects rent payments on behalf of landlords and reports the payments to the three major bureaus. And some landlords may self-report payments.
Is rent payment reporting for you?
So is rent reporting worth your time and money? That depends. If you already have a high credit score, you won't improve your position by adding rent payments to it. But if you've been faithfully coughing up $1,500 at the first of the month for the past two years and your credit score is just below prime grade, it's worth exploring.
Melinda Opperman, chief relationship officer at Credit.org, says rental reporting can be a valuable tool for consumers seeking to raise their credit scores.
"We are fans of getting credit when credit is due for your rent payments," she says, "as long as program fees are reasonable."
In general, you'll need a credit score of 720 to 740 to qualify for the best mortgage interest rates. There's no hard-and-fast rule about how sharply rates rise as your score falls, but here's one example: Say you're buying a $250,000 house with 20 percent down and you plan to take a 30-year mortgage.
If your 700 credit score qualifies you for a rate of 4.125 percent, your monthly principal and interest will be $969 a month. Assuming that your past rent payments boost your score to 740 and lower your rate to 4 percent, your monthly payment would fall to $955, a savings of $14 a month or $168 a year.
That's just a rough estimate, of course. If you're home shopping, check with your loan officer to see how much you could save by boosting your score.
Jeff Ostrowski is a veteran journalist who has covered real estate and personal finance for more than 20 years and contributes articles about home buying, insurance, and financial planning at MoneyGeek.com.
You may Like
Leave a Comment
Get Money Tips Straight to Your Inbox