Dave Ramsey Weighs in on Budget Mistakes to Avoid This Year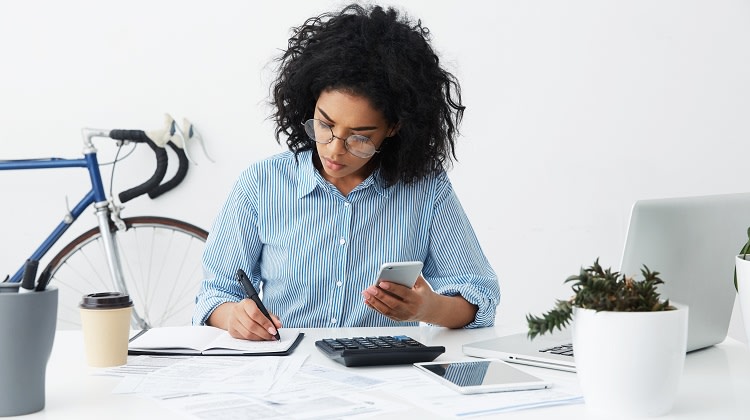 With the start of a new year, many of us are taking stock of our finances and vowing to get better at budgeting. Dave Ramsey, a personal money-management expert and popular national radio personality, helps people make sense of their spending on any income. Ramsey offers advice, tools and more to help you stay on track each year. As you set out on your financial journey, try to avoid these common budgeting mistakes.
1. Not Having a Budget
Even if paying your bills and contributing to your 401K are second nature, having a budget will help you maximize the value of every dollar you earn.
"You have to make your money behave," says Dave Ramsey. In an interview with MoneyGeek, he explains that "Every month, before the month begins, you're giving every dollar a job".
Ramsey suggests budgeting to zero every month. That means accounting for every dollar you earn before the month begins. That doesn't mean you are spending it all — hopefully a portion will go toward savings and investments.
2. Overcomplicating Things
If you make the budgeting process too cumbersome, you will likely avoid it or resent it. Today there are countless apps and software programs to help you budget efficiently. The trick is finding the system that works for your personality and lifestyle.
If you're new to budgeting, you may want to keep it simple by using pen and paper or a simple spreadsheet. Once you get a sense of your expenses, you may feel ready to graduate to an app, some of which will link directly to your bank account and track income and expenses automatically.
Ramsey's app — Everydollar.com — is one of many designed to simplify budgeting. It allows you to set up a budget, track expenses and pay down your debt simply. You can also check out MoneyGeek's guide to the 6 Best Personal Finance Apps for more recommendations.
3. Guessing — Instead of Tracking — Your Expenses
A daily latte habit can easily add over $1,000 to your annual budget, and so can tips and taxis. If you neglect to include smaller expenses in your budget, you're likely to be short at month's end.
It can feel cumbersome to account for every dollar spent throughout the day, but it's worth it. Some experts recommend carrying a small notepad to write down expenses as they happen. If you're more tech-savvy, many apps will track your expenses by category as long as you're using plastic. And some banks, like Bank of America, include a free spending and budgeting tracker in their online banking services.
However you do it, be sure to include everything. Tracking your expenses for a month or two can help you establish a budget that meets your needs. This will give you a much more reliable framework.
In addition to giving you a better sense of where your money goes, it may also inspire you to "sweat the small stuff" and save some money!
4. Overlooking Seasonal Fluctuations
Setting a monthly budget and expecting it to remain the same throughout the year can be a mistake. "Expenses change with the seasons, so revisit them often and make sure you're not being unrealistic," recommends Ramsey.
Be sure to budget for gifts over the holidays and vacations, for example. Car maintenance, quarterly hair appointments and back-to-school supplies may also fall into this category. And don't forget your taxes in April!
5. Forgetting to Budget for Fun
When money is tight, it's tempting to think you can buckle down and limit your expenses to the bare necessities — housing, food and transportation. But just like dieting, it's generally best to moderate instead of going to extremes. "It's okay to have fun with money," says Ramsey.
Here's Ramsey's approach: "Overfund your grocery budget. Most people underfund it. That way you can use any extra money from that category for going out to eat or fun money you 'found.'"
6. Going It Alone
"When you get married, you become a team," says Ramsey. "It won't work if one person runs the money and the other gripes about it. Couples need to sit down, look at the budget and make adult decisions together."
You and your partner don't need to sit side by side every month and crunch numbers, but you should be on the same page about your expenditures. "Unity is power," says Ramsey. "When you're pulling together on decisions around your career and your finances, you'll find that unity gives you a lift you never dreamed of."
Even if you are single, it can help to have someone to help to keep you on track. This could be a friend or family member who is also working on better budgeting, or a financial planner.
In addition to avoiding these mistakes, be sure to check out our Guide to Budgeting for more detailed advice and learn more about how you can better estimate your savings over time. "The truth is there is no such thing as the perfect budget," says Ramsey. But stick with it and soon "you'll feel like you got a raise!"
Mary Purcell is a freelance writer and health and finance researcher. She covers savings and insurance for MoneyGeek.com.
You may Like
Leave a Comment
Get Money Tips Straight to Your Inbox